Entertainment
Interesting things to do at Radisson Blu this February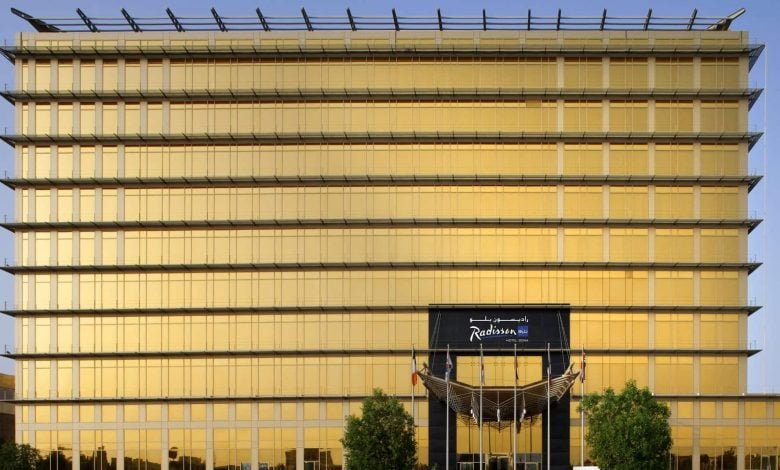 Welcome to the affluent metropolis of Doha, the capital of Qatar, where the weather is perfect and the glistening Arabian Gulf hugs the eastern edge of the city. Awarded for its excellent service and gorgeous interiors, the Radisson Blu Hotel in Doha is well known. The National Museum of Qatar, Souq Waqif, the Museum of Islamic Art, and Aspire Park are just a short drive from the hotel. During your visit to Doha, the hotel offers a wealth of leisure opportunities and top-notch amenities, including expansive, fully equipped gyms, sparkling pools, squash and tennis courts, an outdoor hot tub, massage services, as well as volleyball, basketball, and badminton courts, among other things.
If you want to celebrate February as the month of love, Radisson Blu Doha will be at your service. They have wonderful offers and discounts available for the entire month of February.
Bentley's Grill Valentine's Day offer
On Valentine's Day, treat yourself to a lavish steak experience. Enjoy some of the best seared Wagyu beef and the award-winning dishes made by Bentley's Grill's culinary expertise. The best steaks in town can be found at Bentley's Grill, which serves delicacies including Chateaubriand, Wagyu beef, and Rib Eye. Bentley's brings the history of good dining to life with an atmosphere reminiscent of a discreet club and a fireplace. Along with our well-known soufflé, our menu also features meals with fish and duck if you would like to try something new. Make a lobster soup to start, and save space for a sweet dessert.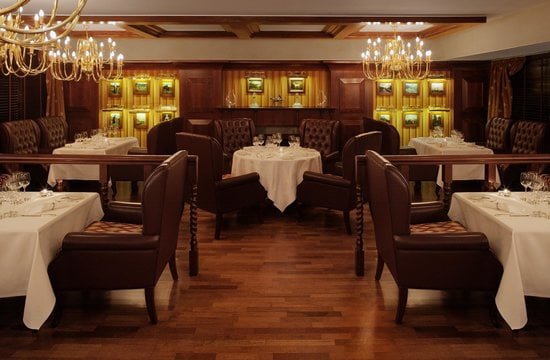 Cork & Canvas event
Attend the Cork & Canvas painting with a twist night at the Radisson Blu Hotel Doha. Its wonderful to unwind and indulge your artistic side. Come along and join the excitement. This is a great alternative to a typical meal and a few drinks. As you embrace your inner artist, a magnificent setting and an imaginative buffet with a variety of canapes and nibbles all night long are waiting for you.

Shehrazad Lounge Bar & Terrace Pub Quiz and Friday BBQ Night
Form a team of up to five people, or compete alone, if you have what it takes to win an intellectual fight at this pub quiz! Dining certificates will be awarded to the winning teams. This sports bar is a well-liked refuge for everyone and is laid back and enjoyable. You won't want to leave because of the thrilling games and stimulating quiz nights. During their BBQ night, head to the Shehrazad Lounge Bar and Terrace to savor delectable meals cooked over an open flame. To go with your drinks, the menu provides light appetizers including nachos, fries, and fried calamari. Watch out for Happy Hour, which offers discounted prices on a few drinks.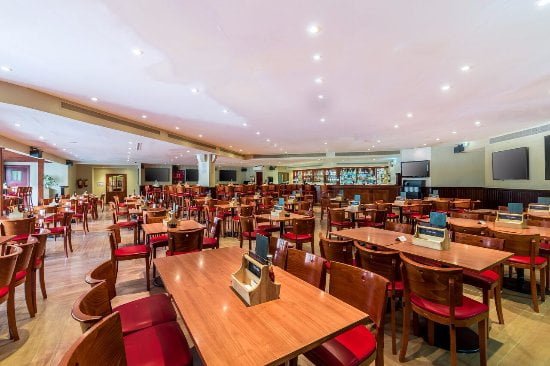 The Italian Job's Friday Brunch
The restaurant serves authentically rustic Italian food and is themed after the action classic The Italian Job from 1969. They have a kid-friendly menu that is served. The restaurant, which is poolside, offers a variety of pasta meals that are expertly seasoned with exquisite sauces, ranging from traditional bolognese to seafood gravy. Pizzas come with a choice of toppings and are baked in a wood-burning oven. Pick a traditional Margherita or a pepperoni one. Whatever you choose, make sure to try the delicious tiramisu before you go. While dining, enjoy the restaurant's skilled singing waiters and waitresses and their perfectly cooked and flavored fresh pizza and spaghetti.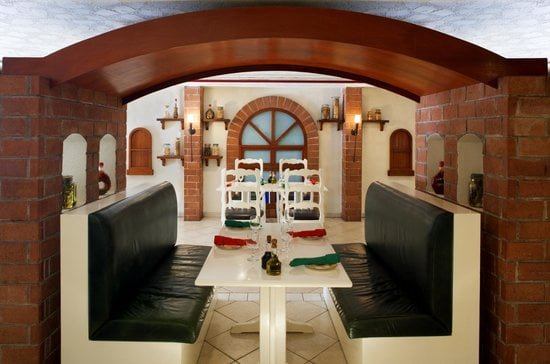 Superior room
Enjoy your stay at the Radisson Blu Hotel Doha and receive a free upgrade to their Superior Room in addition to exciting perks like a buffet breakfast at Hyde Park, free use of the hotel's swimming pool, jacuzzi, sauna, and steam room, and a set menu dinner reservation. These rooms contain everything you need and either feature neutral contemporary themes or extravagant furnishings inspired by Japanese, Arabic, or Indian culture.