Business
Investment options unveiled for flagship projects at MIPIM 2023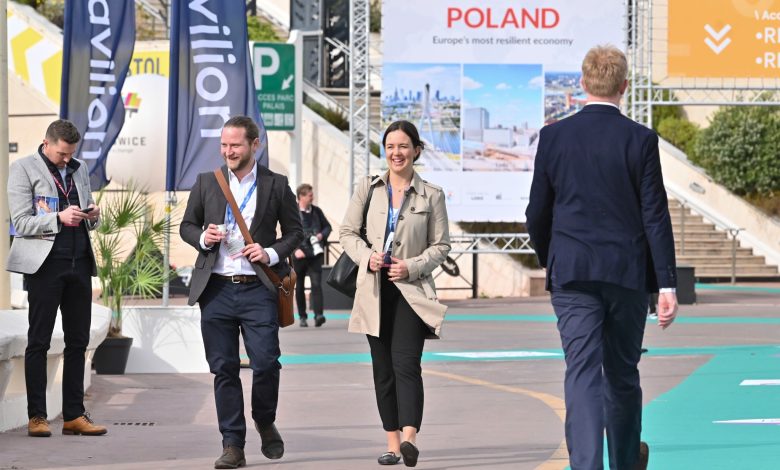 Qatar's Investment Promotion Agency (IPA Qatar) organized the Qatar Pavilion at MIPIM 2023 in Cannes, France. The event showcased Qatar's thriving real estate sector, its latest real estate projects, and investment opportunities. The Pavilion launch was attended by the Ambassador of the State of Qatar to France and the CEO of Qatari Diar. The Pavilion aims to attract foreign investors and to diversify the economy. IPA Qatar also hosted a series of business engagements with industry leaders, developers, and investors. Furthermore, IPA Qatar signed a Memorandum of Understanding (MoU) with Knight Frank, a leading real estate consultancy, to showcase investment opportunities in Qatar's real estate sector to Knight Frank's global clients and investors.
Qatar Pavilion at MIPIM 2023
The Qatar Pavilion showcased the latest real estate projects and investment opportunities in Qatar. Visitors were offered an exclusive look at the country's rapidly developing sector and business-friendly regulations, as well as innovative solutions and facilities offered by the country's financial institutions. The Commercial Bank of Qatar (CBQ), for instance, provides mortgage loans with very competitive rates, flexible repayment periods, financing without the assignment of income, and minimal underwriting requirements. The Bank also offers rental and facility management services through subsidiaries and guidance in the Qatari Residency process.
Business Engagements
IPA Qatar hosted a series of networking meetings throughout the four-day event, which connected potential investors to Qatar's leading real estate developers. The meetings aimed to introduce the country's business-friendly regulations, innovative solutions, and facilities offered by its financial institutions.
Partnership with Knight Frank
IPA Qatar signed an MoU with Knight Frank to showcase the lucrative investment opportunities of Qatar's real estate sector to Knight Frank's global network of clients and investors. The partnership builds on Knight Frank's recent establishment of an office in Doha to provide integrated residential and commercial real estate transaction, consultancy, and management services for local and foreign investors.
Comments from Participants
The participants, including CEOs from Qatari Diar, Msheireb Properties, UDC, Qetaifan Projects, and Ariane Real Estate, expressed their commitment to promoting sustainability and creating better developments for communities while sharing their expertise with peers. They were pleased with the event as it showcased their flagship projects and attracted potential investors.
Commercial Bank of Qatar
The Commercial Bank of Qatar aims to support Qatar's vision to become the next market destination for international property investors. The Bank offers a mortgage for non-residents, enabling them to own real estate properties and acquire permanent residency in the country.
About MIPIM
MIPIM has become the annual meeting point for property developers, investors, city planners, and industry leaders from the international real estate space. The 2023 edition saw the participation of 2,400 exhibitors and 23,000 delegates from over 90 countries.