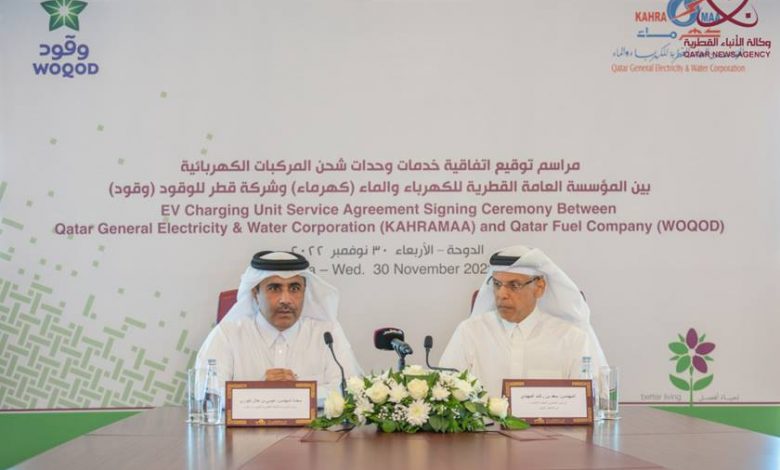 On November 30, 2022, the Qatar Electricity and Water Corporation (Kahramaa) and Qatar Fuel (Woqod) inked a contract for the provision, installation, and management of 37 EV charging stations at 22 Woqod sites around the country.
Eng. Essa bin Hilal Al Kuwari, President of Kahramaa, and Eng. Saad Rashid Al Muhannadi, CEO of Woqod, signed the contract. The rapid and effective charging systems may fully charge an automobile in less than 30 minutes.
In response to the approach taken by the Ministry of Transport in this respect, Eng. Essa Al Kuwari stated in a statement on this occasion that the signing of the agreement is just one of many measures done by Kahramaa to create and extend the electric charging network for automobiles.
According to him, the purpose of these charging stations is to promote the use of electric vehicles, which would lower carbon emissions as transportation generally accounts for a significant amount of global carbon emissions.