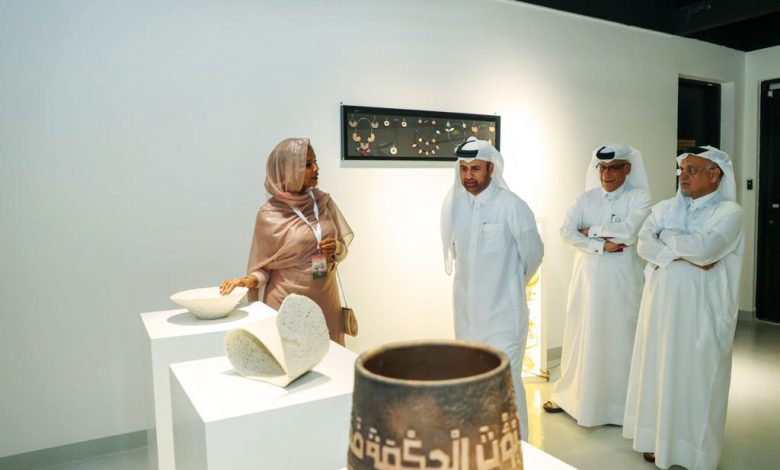 Fans of the FIFA World Cup Qatar 2022TM and foreign guests are still having wonderful evenings in the Katara Cultural Village, which is hosting a number of events.
Thousands of FIFA World Cup Qatar 2022TM supporters and visitors from other countries visit the Katara Cultural Village every day from early in the morning until one in the morning to enjoy the amazing atmosphere, spectacular evenings, and unique nights that are full of thrill and excitement.
The Director General of the Cultural Village Foundation, Prof. Dr. Khalid bin Ibrahim Al Sulaiti, has opened a variety of exhibitions as part of the Katara events leading up to the Qatar World Cup 2022, including the Stamp Museum exhibition and the Katara International Ceramics Exhibition.
32 artists from 12 different countries and 18 pieces of art are participating in the Katara International Ceramics Exhibition at Building 13.
The World Cup Postage Stamps Exhibition at the Postal Stamp Museum's main location in Building 22 is quite popular with tourists from abroad. The exhibition includes more than 340 stamp plates from throughout the globe, including 280 plates that document every World Cup victory since the inaugural competition was held in 1930.