Business
Kinguin Launches One of the Biggest Marketing Campaigns in the Middle East for Hogwarts Legacy in Partnership with Medialinks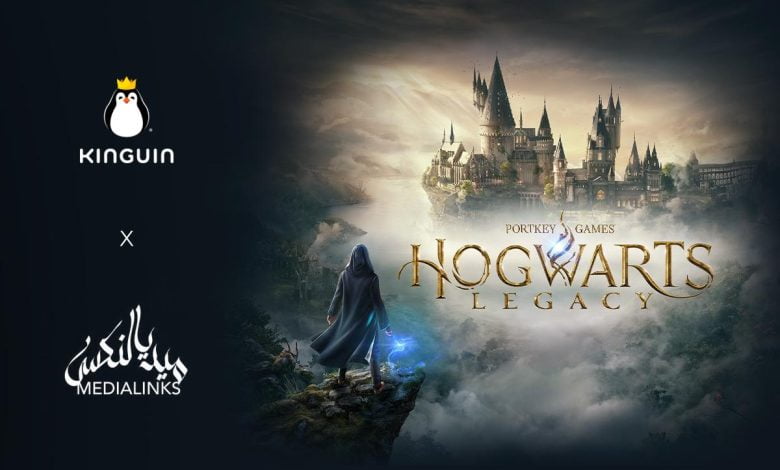 Dubai, UAE, 14/02/2023 – Kinguin, the world's leading digital marketplace, has announced a major marketing campaign for the newly released game, Hogwarts Legacy. In partnership with Medialinks, a digital marketing agency from Dubai, Kinguin will launch one of the largest marketing efforts in the Middle East to promote the game.
Hogwarts Legacy is an upcoming action role-playing video game that allows players to experience life as a student at the famous wizarding school. The game, set in the 19th century, promises an immersive adventure filled with magic and mystery.
Kinguin's marketing campaign for Hogwarts Legacy is set to reach millions of gamers in the Middle East through a combination of digital and social marketing efforts. The campaign will include a range of activities such as social media advertising, influencer partnerships or special contests for gamers.
"We are thrilled to partner with Medialinks to bring one of the biggest marketing campaigns to the Middle East for the highly anticipated game, Hogwarts Legacy," said Kinguin's Chief Marketing Officer, Valentin Houssais. "Our goal is to bring the magic of Hogwarts to life for gamers in the region, and we are confident that our partnership with Medialinks will help us achieve that."
Medialinks, known for its expertise in digital marketing, will bring its extensive experience and knowledge to the campaign. The agency will leverage its strong network of influencers, social media channels, and innovative technology to reach the target audience and drive engagement.
"We are honoured to be working with Kinguin on this exciting project," said Anwar Sadat, Head of Marketing from Medialinks. "Hogwarts Legacy is set to be one of the biggest games of the year, and we are eager to bring our digital marketing expertise to the table to help make this campaign a success."
For more information about Kinguin and the marketing campaign for Hogwarts Legacy, please visit their website: https://bit.ly/3YKNrKN
About Kinguin
Kinguin is an innovative, global gaming company aspiring to become the world's most open digital entertainment playground. We started as a small e-commerce store in Poland in 2009, and over the years we have grown to be a leading marketplace for video games, with over 15 million customers worldwide. Our mission is to make gaming accessible and inclusive for everyone.
With Kignuin… everybody plays! Great deals for the world's best games and more.
Kinguin is the ultimate destination for all gamers, offering thousands of products at unbeatable prices. Whether you're looking for the latest releases, classic games, or prepaid cards, we've got you covered. As a global marketplace, Kinguin brings sellers from all over the world right to your screen. Expand your gaming collection and enjoy daily deals – join Kinguin, and start playing whatever you want!
About Medialinks
Medialinks is a UAE-born digital agency, specializing in Performance Marketing, E-commerce Websites, and SEO. The agency recently released a report on the key trends which will affect the growth of E-commerce in 2023 which can be downloaded from: https://themedialinks.com/ecommerce-and-digital-trends-2023/