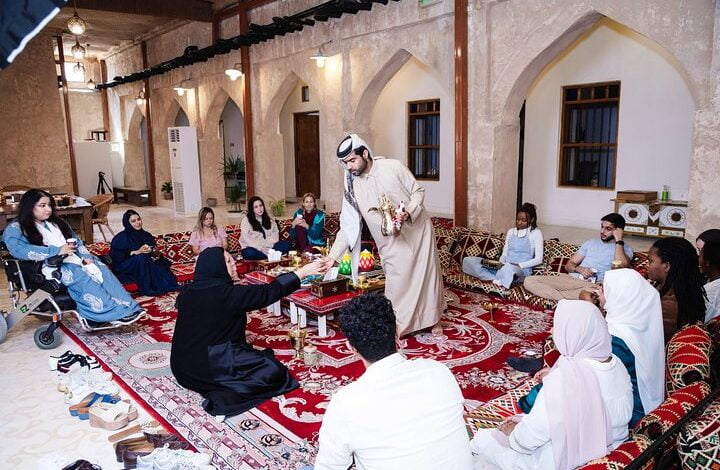 Qatar is a country full of fascinating things to enjoy, and one of them is for visitors to learn about the local culture and do the majlis experience. It is a great way to learn about Qatari warmth and hospitality. Majlis in the Arabic language means a 'place of sitting'. It forms one of the main parts of the Qatari culture and can be a place for formal or informal social gatherings. In a majlis, people come together to discuss or celebrate special occasions. The majlis, a distinct room close to the entryway, enables guests to avoid the home's more intimate areas. The majlis was typically the only room in the house with windows looking out onto the street and was also the room with the most decorations. Richer homes filled the majlis windows with coloured glass, some of which included window screens or carved gypsum panels with symmetrical geometric patterns, while less elaborate homes used simpler decorating with sunken niches. Near the home, tents are set up for big events to accommodate extra guests. The majlises are often divided into sections for men and women. Visitors to the majlis are given dates and served Arabic coffee in tiny cups without handles from a pot with a distinctive shape called a dallah. A few locations in Qatar have been mentioned by us so that you can see what a normal majlis looks like, see what goes on inside, and even drink some delectable Arabic coffee.
Abdulla Bin Zaid Al-Mahmoud Islamic Cultural Center
The Abdulla Bin Zaid Al-Mahmoud Islamic Cultural Center, also known as the Fanar Center, routinely hosts classes and cultural events. They hold cultural classes once a month to educate guests about the various facets of Qatari culture. Keep an eye out for the next majlis session on their social media platforms.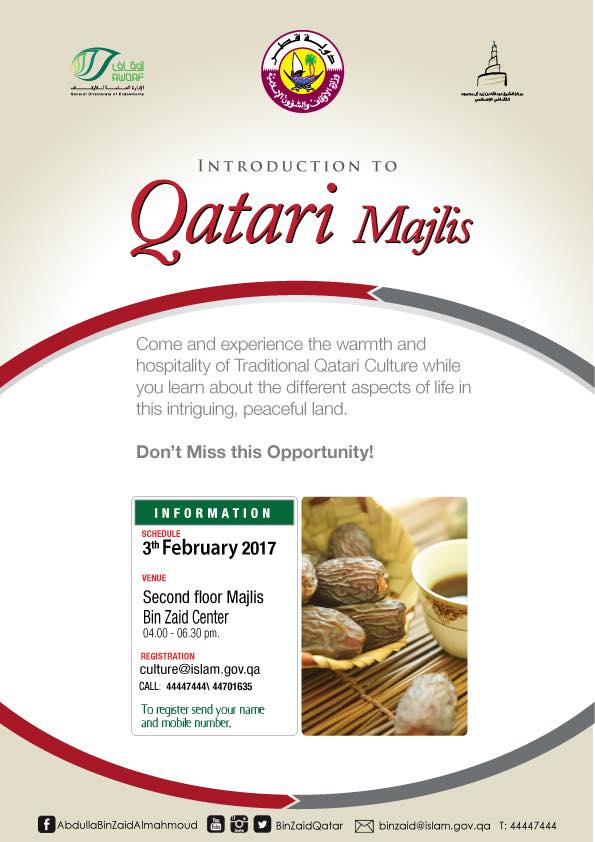 Murex Qatar Tours
You may expect to go on a fantastic majlis experience with Murex Qatar Tours in Souq Waqif. With explanations for the coffee and dates that are provided, they will acquaint the company with Qatari culture. They will arrange for you to wear thobes and abayas upon request; you are free to do so.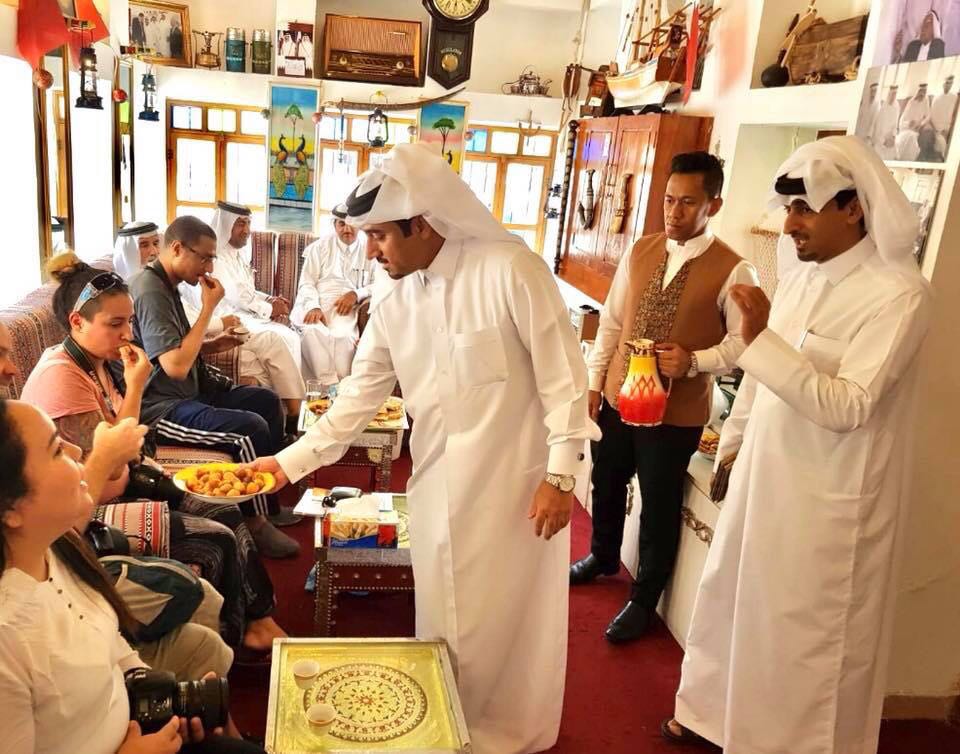 Arabian Adventures Qatar
The majlis experience is offered by Arabian Adventures Qatar as a component of their desert safari. You may relax in one of the oldest Arabian tents in Qatar while you enjoy dune buggying, camel riding, quad biking, or beach volleyball. According to the tour operator, the tent has been there since 1987. Refreshments are also offered to you here.

Heenat Salma Farm
Visitors can discover more about Qatari culture, hospitality, and more at Heenat Salma Farm. Regular and seasonal workshops are offered, including ones on sadu weaving, pottery-making, traditional crafts, etc. On demand, they can also set up traditional majlis experiences. You can spend a pleasant evening by the bonfire while being given conventional coffee and other libations. Call them to inquire about the most recent options and customizations.