Business
Mannai Corporation revenue rockets up 10% to QR5.3bn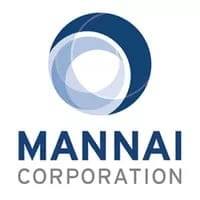 Mannai Corporation QPSC, listed on the Qatar Exchange as MCCS, conducted its Ordinary General Assembly Meeting via the Zoom platform on March 20, 2023, at 6:30 p.m. in Doha. The company reported robust financial results for the year, marked by strong growth in its Information and Communication Technology (ICT) business in Qatar.
Revenue Growth and Profitability
The Group's revenue for the year stood at QR5.3bn, representing a 10% increase on a like-for-like basis compared to last year's QR4.8bn, after excluding discontinued operations. The growth in revenue was mainly driven by the ICT business's strong performance in Qatar. Meanwhile, the Group's gross profit for the year grew to QR867m, an 8% increase on a like-for-like basis compared to last year's QR800m, after excluding discontinued operations.
Earnings and Net Profit
The Group's earnings before interest and tax, excluding one-off impairment provisions, increased to QR675m, reflecting a 31% rise compared to last year. The Group's net profit for the year amounted to QR202m, after finance costs increased by QR35m due to higher interest rates.
Dividend Distribution and Earnings per Share
Mannai Corporation's earnings per share amounted to QR0.44, and the company's shareholders agreed on an additional dividend distribution of 10% of the nominal value of the shares, equivalent to QR0.10 per share, in addition to the interim dividend declared in September 2022. The total dividends declared for the financial year 2022 amounted to QR3.25 per share.
About Mannai
Mannai Corporation QPSC's success and leadership in the market can be attributed to its shared values, core competence in commerce and technology, and an unrelenting spirit of innovation across all aspects of its corporate operations. The company is dedicated to delivering superior, long-term economic benefits to its customers, shareholders, employees, and the communities where it operates.
The company's operations are broadly divided into two key areas, Trade and Services, and offer a wide range of services and solutions to a growing client base. Its businesses span various sectors, including oil and gas, automotive distribution, information and communication technology, retail, home appliances and electronics, travel services, logistics, and representation.
The strength of Mannai Corporation QPSC lies in the collaborative effort among its different operating companies. Each division and subsidiary adheres to the same high standards and is fully committed to providing outstanding levels of service to clients, helping them improve their own business performance. The company has established a solid reputation for integrity, earning the trust and respect of partners worldwide. Its continued growth is supported by strong teamwork and transparent relationships with all stakeholders.