Top 5 News
Maritime academy graduation ceremony attended by Amir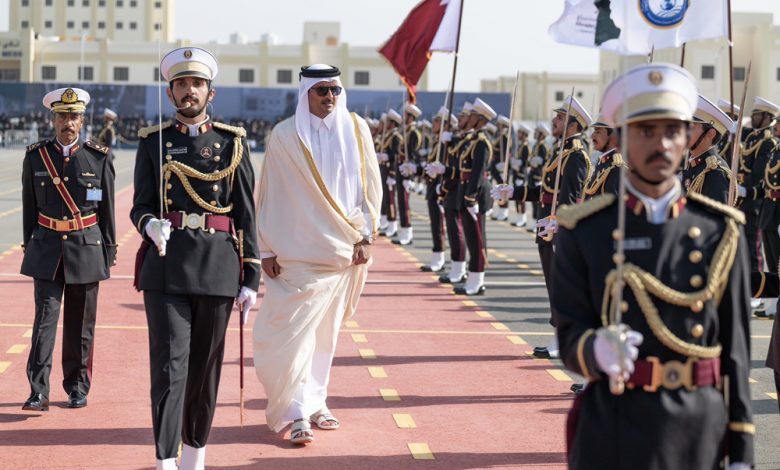 The Mohammed Bin Ghanem Al Ghanem Maritime Academy's first batch of cadets graduated on Tuesday morning at the academy's headquarters in Al-Shamal, under the patronage of His Highness Sheikh Tamim bin Hamad Al-Thani.
HE Sheikh Khalid bin Khalifa bin Abdulaziz Al-Thani, the Prime Minister and Minister of Interior, as well as other dignitaries, heads of diplomatic missions, military attachés accredited to the State, senior security officials, and military leaders from a number of friendly and allying nations attended the ceremony. Amiri Guard, State Security, Internal Security Force (Lekhwiya), several senior officers from the Ministries of Defense and Interior, guardians of the graduates, and visitors also attended the ceremony. The event kicked off with the playing of the national anthem. The commander of the graduates' line then asked HH the Amir to check out the line of 64 graduates from the State of Qatar.
HH the Amir acknowledged the eight deserving graduates after reciting verses from the Holy Quran, the graduates' queue march, and the military parade. The flag was then passed from the first batch to the second batch, followed by the reading of the appointment order. Officers from the first batch took the oath and sang the college anthem at the conclusion of the ceremony.