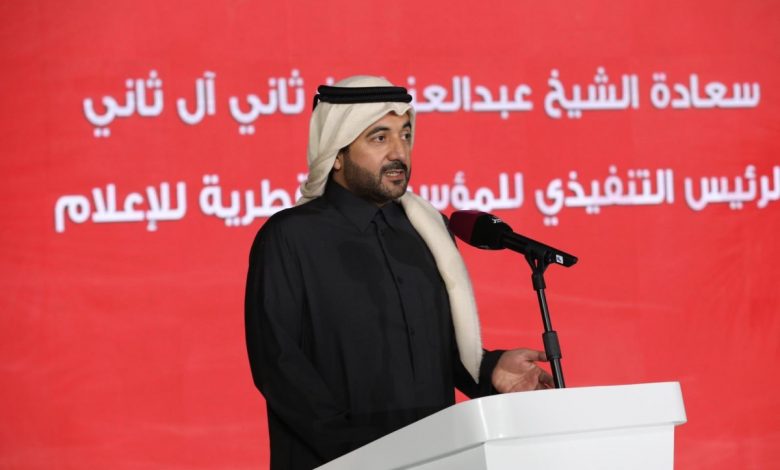 Qatar Media Corporation (QMC) celebrated the overwhelming success of the inaugural FIFA World Cup Qatar 2022TM in the Middle East and Arab region yesterday at its headquarters.
A brief report on the accomplishments of Qatar TV, Al Kass TV, and the radio stations that broadcast in eight different languages opened the celebration. Throughout the World Cup, Qatar TV transmitted around 700 hours of live programming and 300 hours of recorded programming. In order to reach all audiences, the channel continues to broadcast a range of shows for 20 hours each day with accompanying translations and sign language. The programs provided an introduction to Qatari society and allowed viewers to learn more about Qatari culture.
In his remarks to the participants, QMC's CEO, HE Sheikh Abdulaziz bin Thani bin Khalid Al Thani, expressed his gratitude to the astute leadership and media experts who had helped make this success possible through their thorough coverage of the tournament from various locations to appeal to all audience segments.