Top 5 News
Meeting of Amir with Speaker& Members of Shura Council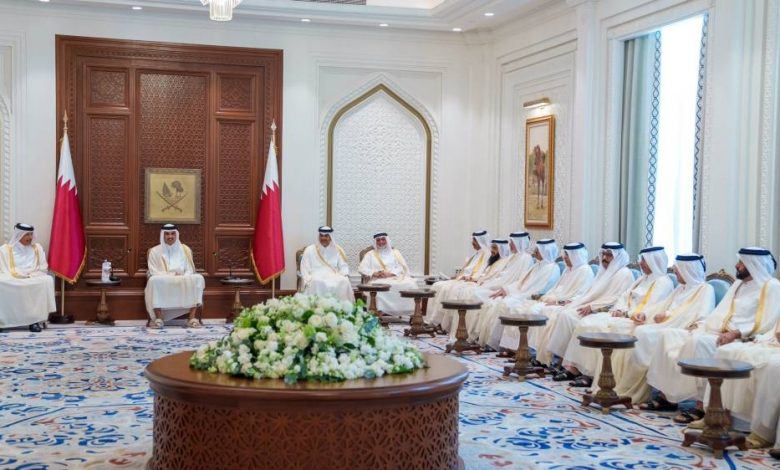 At the beginning of the second ordinary session of the first legislative term, which corresponds to the Shura Council's 51st annual session, H.H. the Amir Sheikh Tamim bin Hamad Al-Thani met with H.E. Speaker of the Shura Council Hassan bin Abdullah Al Ghanim and Their Excellencies members of the Shura Council at the Council's headquarters on Tuesday morning.
H.H. the Amir welcomed H.E. Speaker of the Shura Council and the attendees at the opening of the meeting and commended the Council for its work during the previous session through the parliamentary duties carried out by the members both domestically and internationally. His Highness complimented the Council members' contributions to the national effort, as well as their opinions on how the government is doing and the various programs for national development. He looked forward to the Council members' continued execution of their legislative duties.
For their part, H.H. the Amir was thanked and appreciated for honouring the Shura Council and beginning the 51st annual session by H.E. Speaker of the Shura Council and Their Excellencies the members, who recognised His Highness' significant support of the Council.