Top 5 News
Messi is keeping the bisht in Barcelona home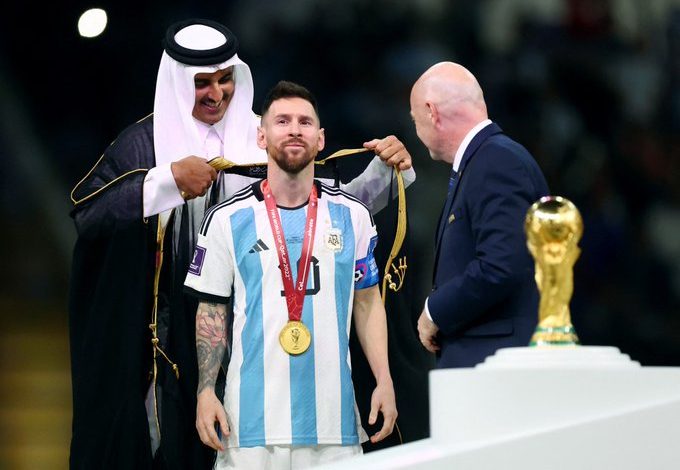 Argentine captain Lionel Messi discussed what happened to the legendary golden shirt he wore when La Albiceleste won the FIFA World Cup in December of last year in Qatar.
When asked what mementos he had retained from the World Cup Final in an interview with the Argentine Ole magazine, The 35-year-old football player said to Ole, "I have everything—the boots, the t-shirts, the cape (bisht)."
Messi also said he will move his World Cup memorabilia, including the bisht, from the Argentine Football Federation's (AFA) storage facility to his Barcelona home in March since he had "many things and many memories" there. Moments before hoisting the prized World Cup trophy, Argentina's captain Messi was presented with the golden bisht by HH the Amir Sheikh Tamim bin Hamad Al Thani, creating the tournament's most recognizable picture.