Business
Msheireb Smart City powered by Vodafone Qatar's hyper speed technology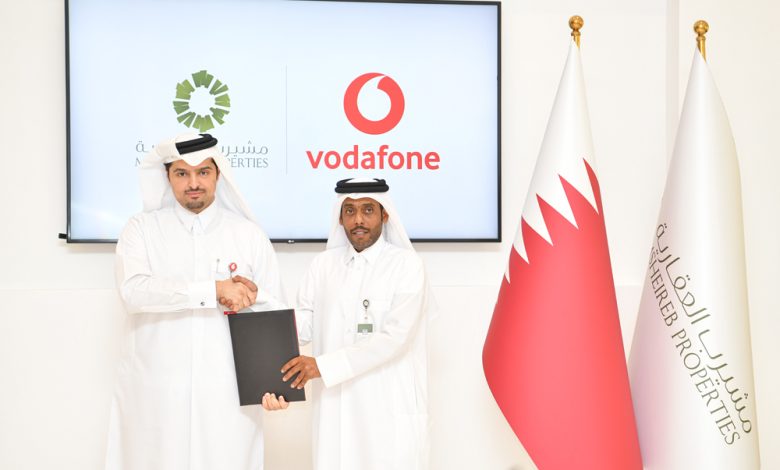 Vodafone Qatar has teamed up with Nokia to bring the latest in fiber technology to Msheireb Smart City in Qatar. The advanced fiber technology offers hyper speeds of up to 25 Gbps, making Msheireb Smart City the first Gigacity in the Middle East to provide super-fast network speeds to its users. Vodafone Qatar and Nokia plan to demonstrate speeds of up to 100 Gbps in the near future with the help of a Nokia Bell Labs prototype.
Vodafone Qatar's GigaHome Fiber customers in Msheireb Downtown will receive an upgrade to 1 GB on their existing plans with the rollout of the new fiber technology. The partnership between Vodafone Qatar and Nokia reflects the companies' commitment to delivering the best possible experiences to their customers.
Msheireb Smart City District 
Msheireb Smart City District is a reference for the urban projects of the future. The district is known for adhering to the highest standards of green building and smart services. Its mission is to enrich people's lives and improve their overall quality of living, working, and thriving.
Leading-Edge Fiber Technology 
Vodafone Qatar's CEO, Sheikh Hamad Bin Abdullah Al Thani, said that the company is committed to delivering the best possible experience for its customers. He added that the new fiber technology demonstrates Vodafone Qatar's dedication to accelerating Qatar's journey towards becoming one of the most technologically advanced countries in the world.
Msheireb Properties also expressed their pride in partnering with Vodafone Qatar to offer seamless connectivity to individuals and corporates. Their vision and mission are to create a more connected future, and the latest data technology offered by Vodafone Qatar helps achieve that.
Nokia's Commitment to Innovative Fiber Technology
Nokia is proud to deploy the country's first 25G PON network for Vodafone Qatar to support the Msheireb smart city services with their innovative technology. Toni Pellegrino, Head of the Customer Business Team for Vodafone at Nokia MEA, expressed their excitement to support Vodafone Qatar in demonstrating the power of next-generation fiber networks to enable pioneering services for residential consumers and enterprises.
Technology and Digital Innovation Leader
Vodafone Qatar is known for being a leader in technology and digital innovation. The company has played a vital role in driving Qatar's national digital infrastructure forward, which is reflected in its recent World's Fastest Mobile Network award. Results from consumer-initiated tests taken with Speedtest by Ookla showed that Vodafone Qatar is the fastest mobile network in the world.