Top 5 News
Musa and Carte de Blue PS Marathon got first day victory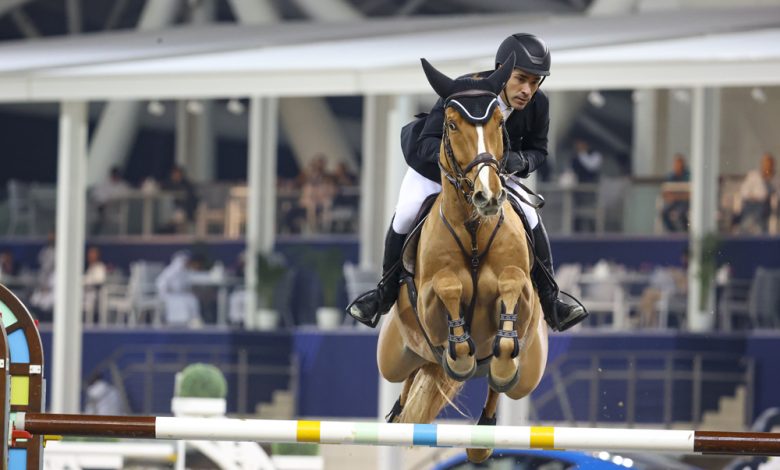 On the first day of the Longines Global Champions Tour of Doha 2023, Brazil's Francisco José Mesquita Musa and his 11-year-old horse, Carte de Blue PS Marathon, proved to be an unbeatable combination, winning the CSI5* 1.45m contest with a flawless performance. The competition featured 53 riders from 19 different countries, all vying for the top spot in Al Shaqab's impressive Longines Arena.
Musa and his horse completed the course in an impressive 55.52 seconds, securing the first prize of €6,550 from the €26,200 event. Italy's Emanuele Gaudiano came in second place with a time of 57.93 seconds on his 11-year-old horse, Crack Balou, earning €5,240, while Britain's Lily Attwood placed third, guiding her 13-year-old horse, Karibou Horta, to a penalty-free 58.01 seconds.
Earlier in the day, Ireland's Denis Lynch and his 11-year-old horse, Cornets Iberio, won the CSI5* two phases (1.45 m) competition, completing the course in 25.43 seconds. Swedish rider Henrik von Eckermann and his horse, Calizi, came in second place with a time of 27.43 seconds in the second phase, while Edwina Tops-Alexander and her 11-year-old horse, Toulini Olympic, secured third position with a time of 30.28 seconds.