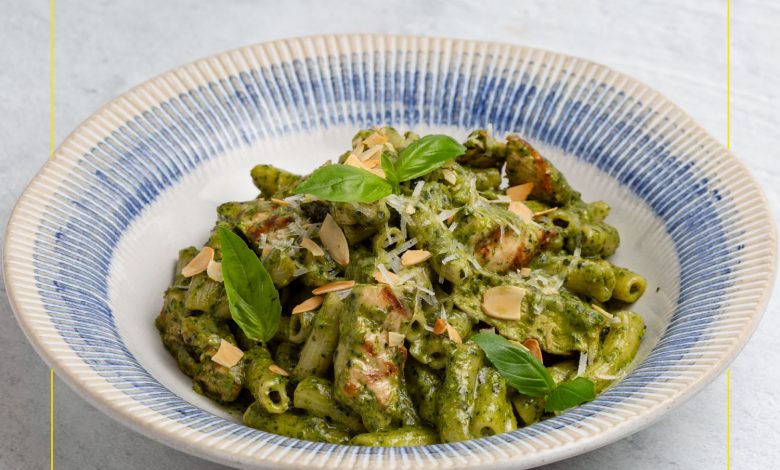 We are always transported back to Italy with the first mouthful of really wonderful pasta, and we all seem to be in need of a recent flight-free vacation. If you are in the mood for pasta tonight, we advise you to go to one of these excellent restaurants. You will find something you enjoy whether you want something straightforward like spaghetti arrabbiata or are going all out with decadent mac and cheese. Here are some of the top pasta eateries in the city to sate your pasta hunger, whether you prefer linguine, farfalle, or macaroni. Your taste buds will appreciate it afterwards.
La Spiga by Papermoon
At the W Doha, Papermoon has given life to a fresh idea. La Spiga combines warm, welcoming service, a buzzing environment for socialising, and inventive cuisine. Enjoy traditional Italian meals made with the finest ingredients to enrich the art of Italian cooking. The cuisine at La Spiga features light antipasti, salads, pastas, pizzas, the finest cuts of meat, the freshest seafood, and a number of house specialties. One of our favourite restaurants in Doha is Paper Moon. Fortunately, you can order pasta meals like bolognese fettuccine and linguine with lobster and have them delivered right to your house. This is one of the more pricey choices on the list, but if you are honoring a special event, its well worth the money.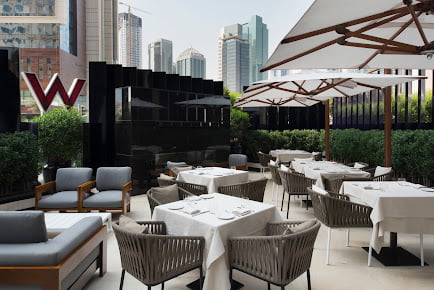 Cucina The Italian Kitchen
Cucina is like entering your grandmother's rural kitchen where food is made from the heart, amplifying the authenticity, tenderness, and vigour that can be found in many Italian homes. Cucina combines their love of substantial Italian cuisine with a cozy eating space. Simple, flavorful ingredients are the focus, and the design is informal with rustic accents of a charming trattoria. With exposed brick walls, wooden coffins and candles, and framed family photos on the walls, the decor is deeply entrenched in the Italian tradition. You can count on Cucina to deliver outstanding meals with every order. They were highly recognised in our most recent restaurant awards. Fans of carbonara need to look no further than Cucina for a wonderful dish made with beef bacon and Parmesan. Delicious agnolotti and ravioli alternatives are also available.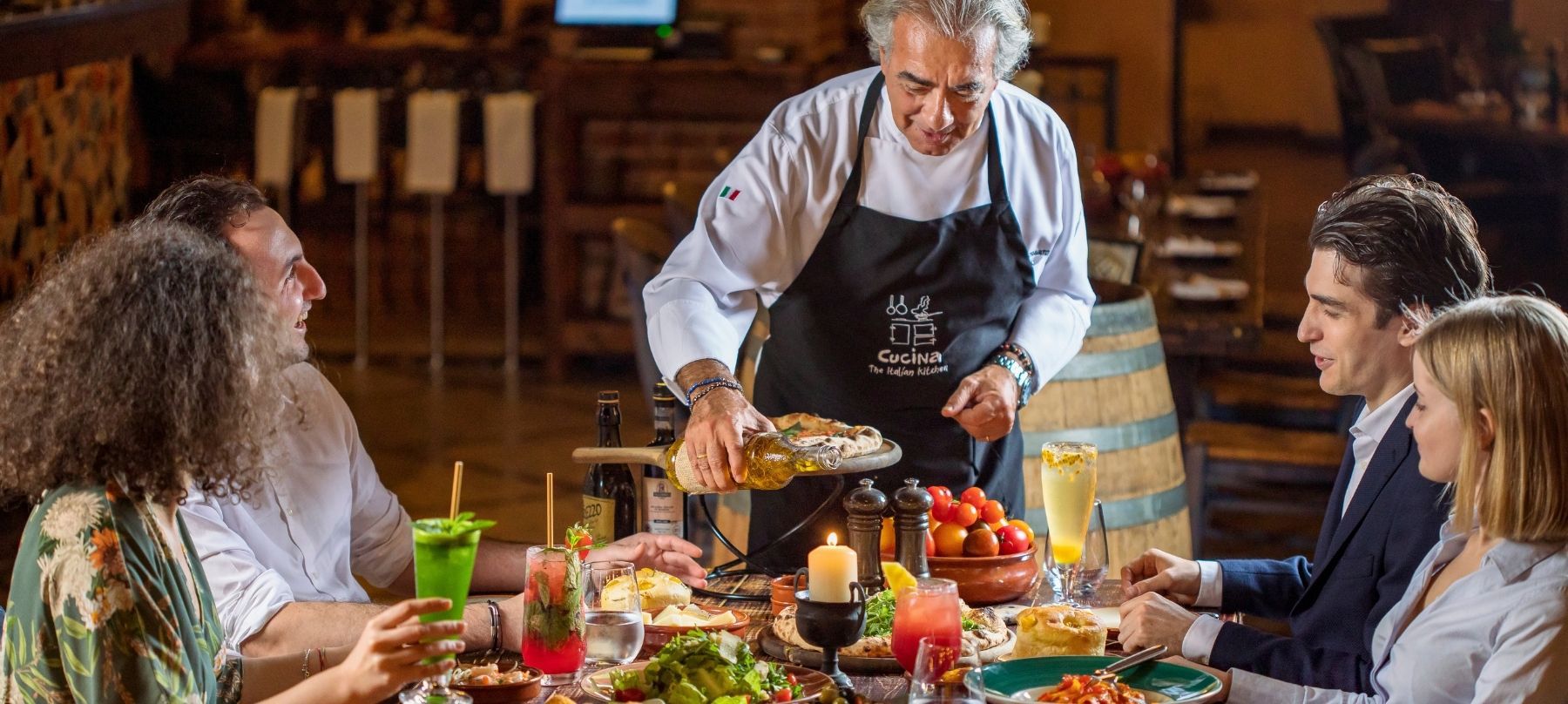 Jamie's Italian
The original Jamie's Italian, created to be inexpensive and accessible, is now being brought to Qatar by Apparel Group. It is a neighborhood restaurant where everyone is welcome and feels at home, regardless of the time of day. Their incredible staff will take care of you as you enjoy simple, delicious meals prepared with brilliantly chosen ingredients. Great prices, delicious food, and a lovely atmosphere. Jamie's Italian is a restaurant in Qatar that delivers to Al Duhail, Al Duhail North, Al Duhail South, Al Ebaib, and Al Ebb and offers a variety of pizza, healthy, and Italian dishes. Although they have a variety of dishes and meals to choose from, such as pizza, healthy, and Italian, their best-selling dishes are pepperoni pizza, ultimate garlic bun, pappardelle with chicken and mushroom pasta small, and prawns risotto small.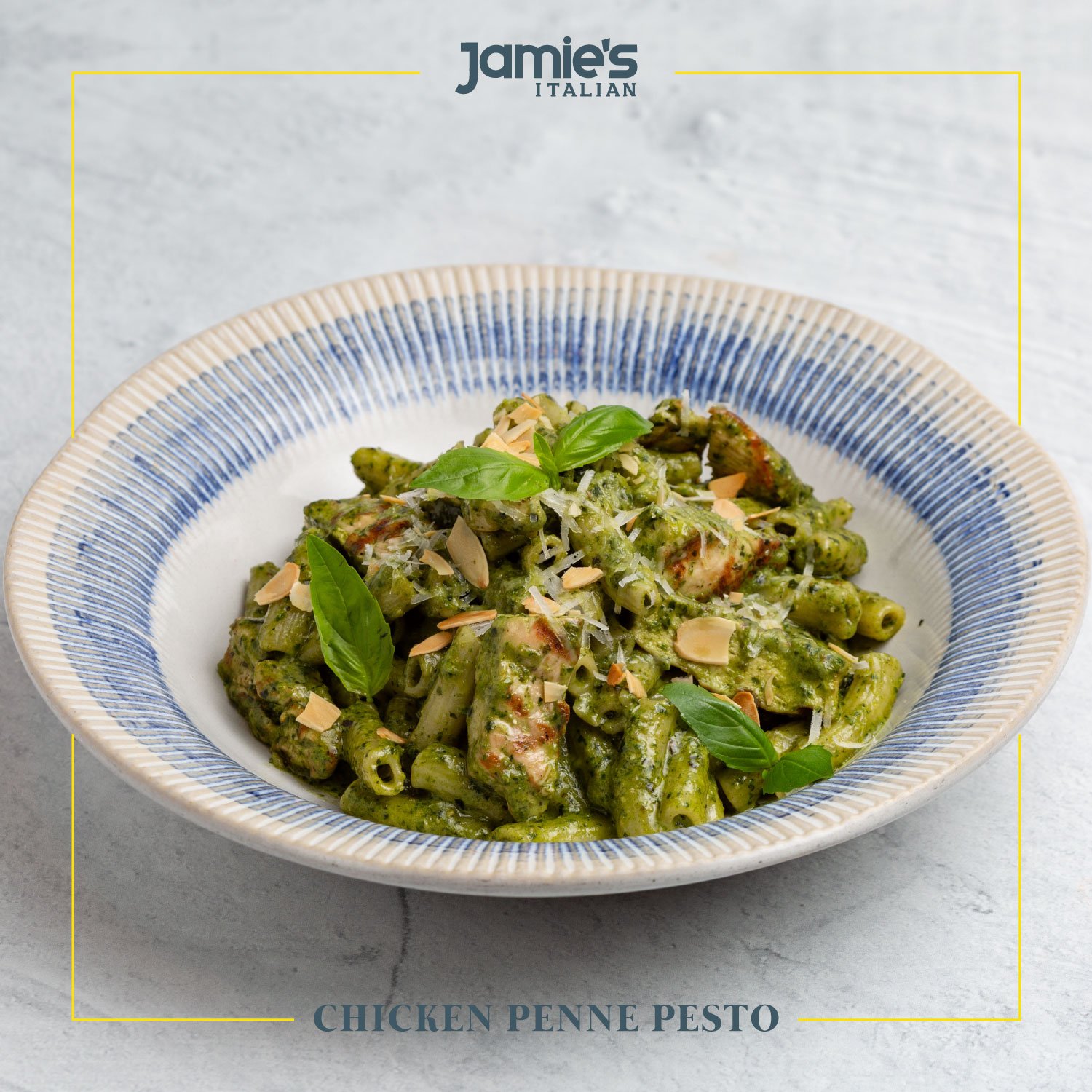 Eataly
When you have a yearning for fresh pasta that the dried spaghetti in your closet just can't fulfill, you may want to go to the well-liked chain restaurant Eataly. Fantastic pasta is something one can never resist, and the one at Eataly will please even the pickiest pasta enthusiasts. Choose what you want from their menu of the greatest dishes from all throughout Italy. There is plenty for everyone to enjoy for lunch or supper, including traditional pasta and pizza meals, delectable meat, fish, and vegetable delicacies, as well as delectable fried sweets. They also have a unique kids menu created just for your little one as well as a decadent breakfast menu.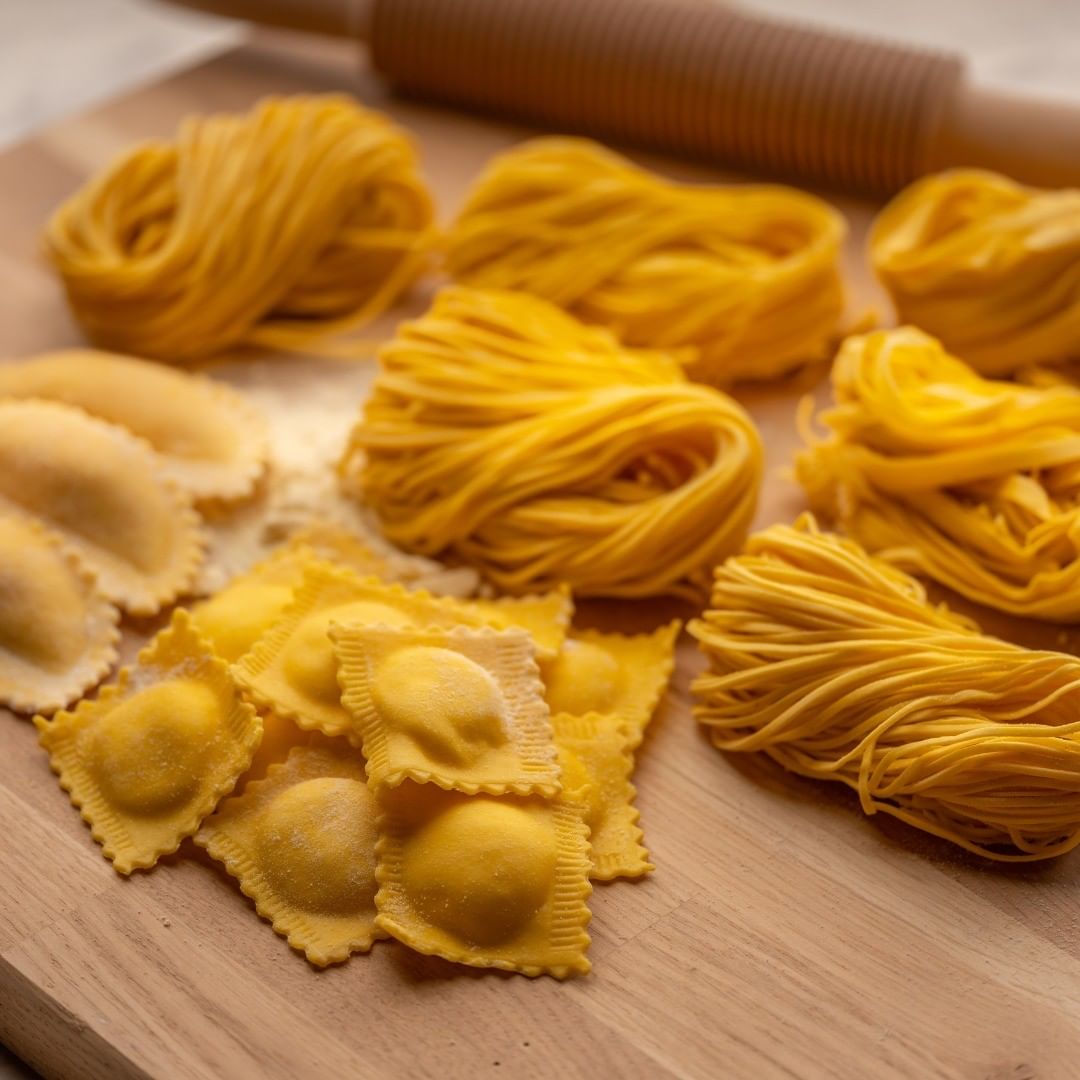 Sasso
You should be able to tell from the restaurant's location that Sasso serves opulent and unbelievably tasty Italian food. The menu isn't extensive, but it isn't necessary given how expertly Sasso performs what it does. For those seeking a nice dining experience, Sasso, Doha's award-winning Italian fine dining restaurant, creates the ideal ambiance. Before tucking into the top-notch risottos or our traditional pizzas, paired with our great service and quality, start your dinner with our fresh salad and spicy rigatoni buratta pasta.