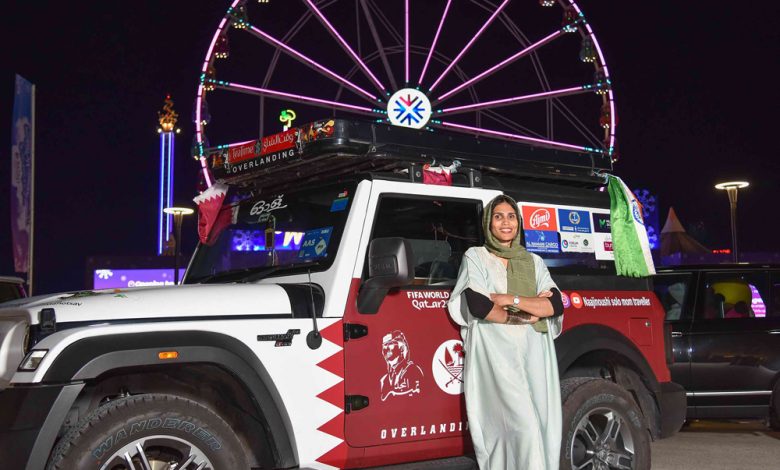 Najira Noushad, a traveller, writer, and ardent follower of Argentina's squad, received match tickets and an extraordinary experience from QNB Group, the Official Middle East and Africa Supporter of the FIFA World Cup 2022, to attend at the FIFA World Cup Qatar 2022TM.
Najira, a football enthusiast, travelled more than 3000 kilometres from Kerala to Doha to take part in this once-in-a-lifetime occasion.
The Bank honoured Najira's journey with her family and gave her match tickets in addition to a day at Winter Wonderland, a recent destination for entertainment in Qatar, courtesy of QNB.
Noushad and her family were given tickets to national team games for Argentina as well as access to the last 10 minutes of the game from the field by QNB in acknowledgment of her steadfast desire to see her favourite team play.
As part of QNA's commitment to memorialise the event, this project honours fans from all around the world who are eager to enjoy the tournament regardless of difficulties.