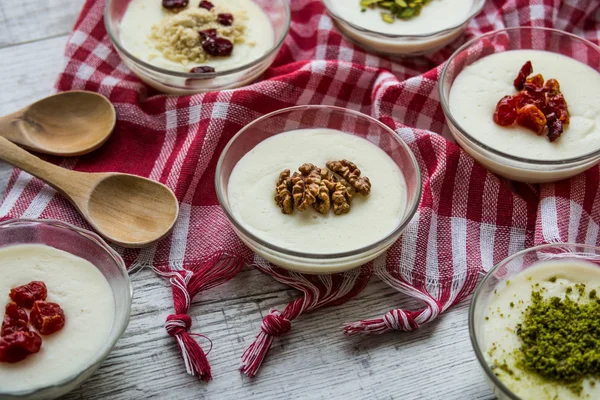 After a filling dinner, desserts are like the icing on the cake. If you visit Qatar, make sure to sample the enticing tastes of the local delicacies. Desserts are served after meals or on other special occasions in Qatar and showcase distinctive Arabian tastes. You will learn about Qatar's rich culture and various Arabian cuisines by indulging in the various sweet flavors available there. We have compiled a list of some of Qatar's top desserts that will tantalize your palate and leave you wanting more.
Kunafa
In Qatar, Kunafa is highly well-liked, and you should surely savor its savory tastes. You may learn about the rich culture, traditions, and eating customs of the locals in Qatar by trying and sampling a variety of their meals and sweets. A well-known Middle Eastern delicacy called Kunafa, which has three different types including Khishnah, Na'ama, and Muhayra, was first produced in Lebanon during the Ottoman Empire. It is comprised of cheese sandwiched between shredded filo pastry that has been soaked in sugar syrup and then sprinkled with almonds and pistachios.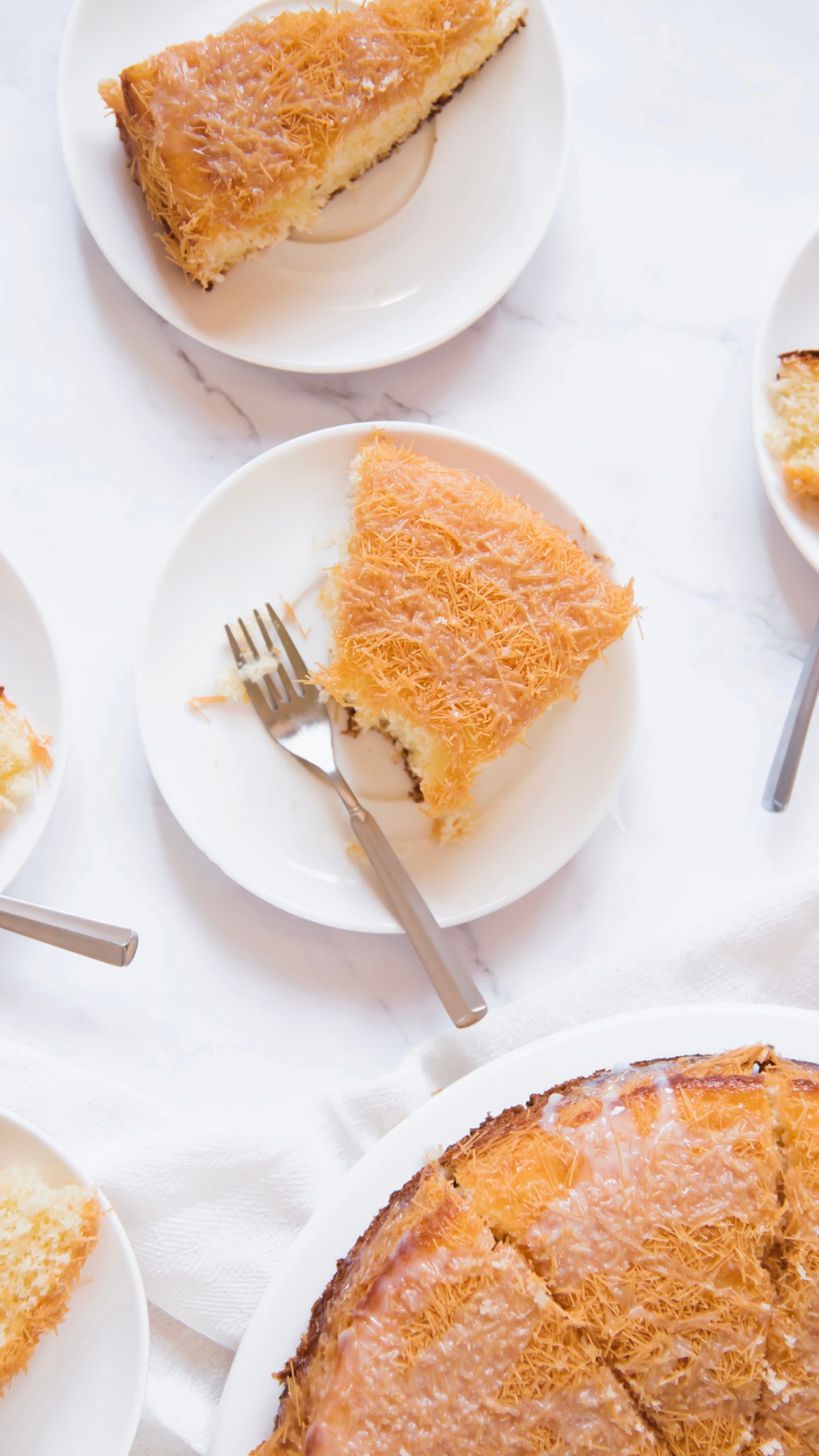 Baklava
Baklava is a staple of Turkish, Arab, Iranian, and Ottoman cuisine and can be found in the majority of restaurants in Qatar. Baklava has a delicate, crunchy texture and is covered in honey syrup. Baklava's origins may be traced to the eighth century BC when the sultans offered it to Janissaries during the fasting month of Ramadan. It is baked in huge pans and includes numerous layers of filo pastry that are separated by vegetable oil and melted butter. After baking, the dough pastry is cut into various forms, including triangles, rectangles, and parallelograms. Baklava is one of the greatest Arabic desserts in Qatar because it tastes so divine when drenched in honey or sweet syrup.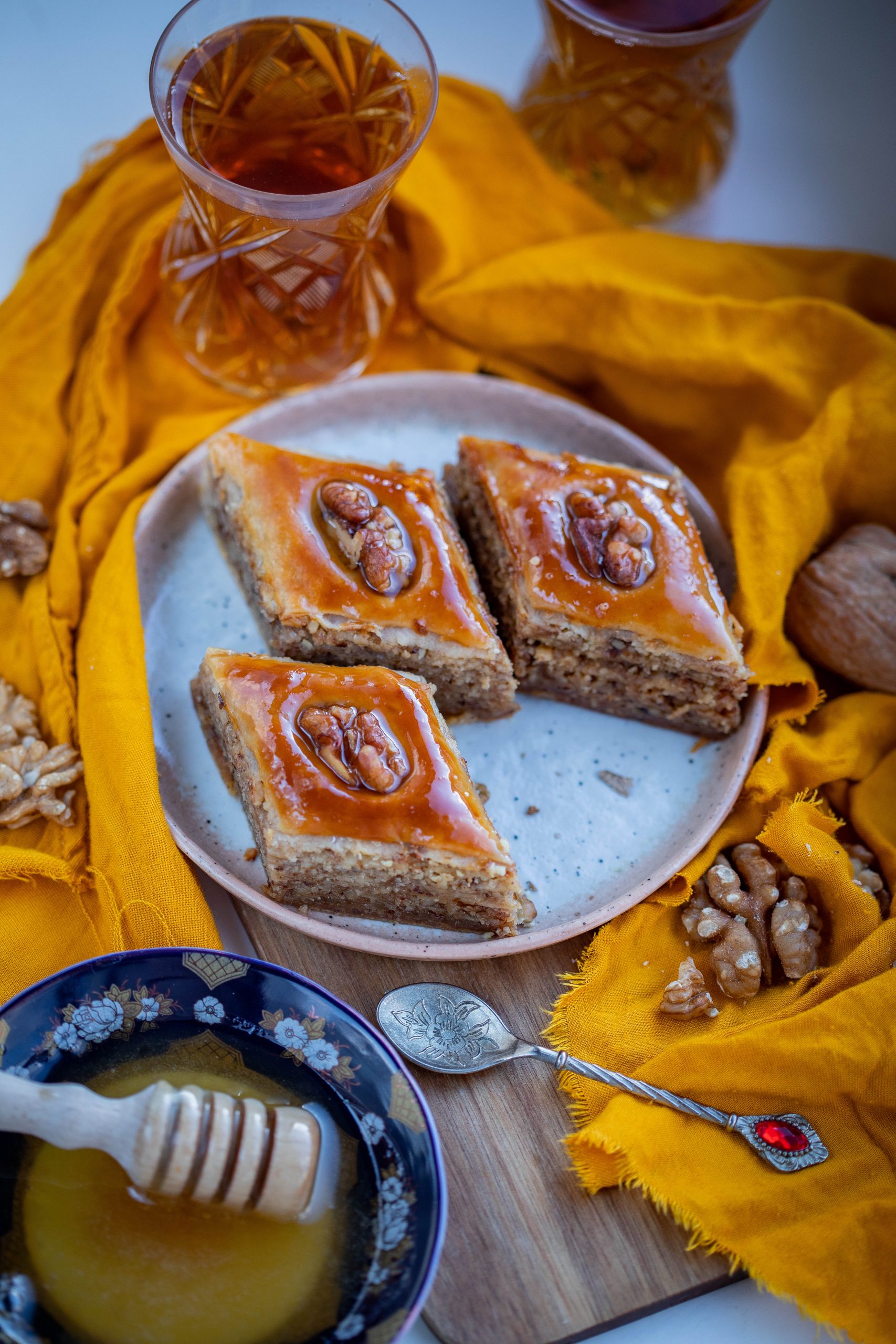 Muhallabia
One of the greatest desserts in Qatar is Muhallabia, a milk pudding that is incredibly light, simple to create, and delicious. The key components used to make Muhallabia are creamy milk, rose water, and cardamom. Its tastes are enhanced by the dried fruits that are sprinkled on top. Muhallabia is sold in prepared boxes so that it can be bought as a memento of Qatar and enjoyed afterward. After meals or at important events like Eid and weddings, it can be drunk. Your senses and taste buds will be delighted by Muhallabia's thick and creamy texture, leaving you wanting more and more.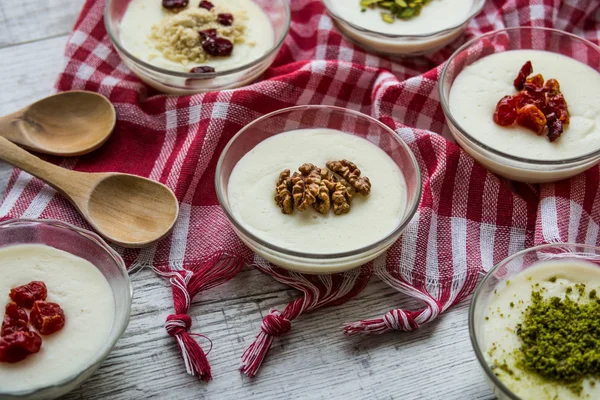 Qatayef
Qatayef is a traditional Middle Eastern dessert that visitors to Qatar must sample. In essence, Qatayef is a pancake that has been filled with cheese and almonds and cooked till golden brown. Although it is often fried and eaten with honey or hot sugar syrup, Qatayef can also be baked. This well-known dish may be obtained at Souq Waqif and several other confectioneries in Qatar. Semolina and thickened milk cream are used to make Qatayef, which is served in cones with unsalted cheese within.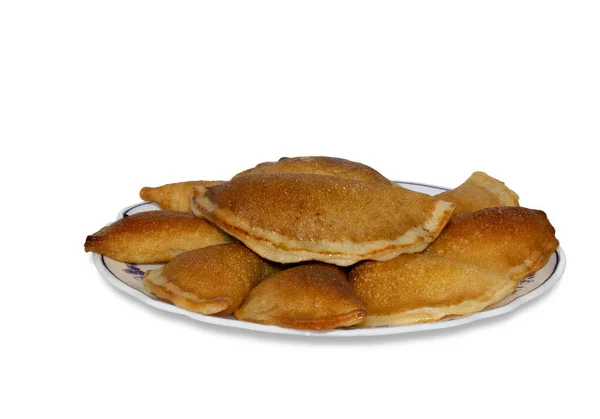 Basbousa
Dessert fans will adore Basbousa since it is a cake-like dessert that is well-known throughout the Middle Eastern world. One of the greatest Arabic sweets in Qatar is very nicely arranged, with coconut as a garnish and dried fruits like walnuts and almonds on top. Basbousa is essentially a semolina cake that was invented in Egypt and later became quite well-known throughout the whole Middle East. This meal typically takes 55 minutes to cook and is served chilled with a variety of dried fruits on top. This dessert is available at numerous Doha cafés and confectioneries. There are other versions of Basbousa, including Pastsha, which is from Kuwait, and Basbousa Bil Ashta, which is from the Levant.