Business
Ooredoo Group attains remarkable progress in Socially Responsible Investing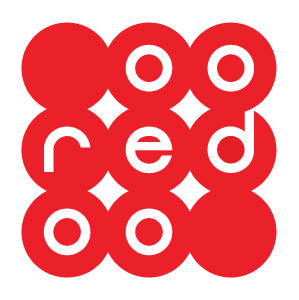 Ooredoo Group has achieved significant progress in Socially Responsible Investing, which is an essential element of the company's environmental, social, and governance (ESG) principles. The Group's commitment to the ESG principles is reflected in its range of socially responsible initiatives, which focus primarily on empowering women, promoting inclusion, diversity, and well-being, and investing in talent development.
Empowering Women
Ooredoo has made women's empowerment a cornerstone of its strategy. The Group has launched specific initiatives designed to bring women into the workplace and provide them with equal opportunities to access and use information technologies. As part of its initiatives, Ooredoo Algeria launched Women Leadership Empowerment with Dal Carnegie Institute, Women Engineering Day, Women Tech Talk, and the entrepreneurship program Mashrou3i. Ooredoo Maldives achieved equal representation of women and men on its Board of Directors and appointed the first female Chairperson.
Investing in Talent
Ooredoo is dedicated to developing young national leaders through training, development, and support opportunities. The Group offers individual development plans, management and leadership development programs, coaching, and mentoring to help develop and retain its best people. Ooredoo Kuwait dedicated 1,400 hours for talent development, offering 813 unique courses and training 253 employees. In Iraq, Ooredoo's Asiacell offers an internship program for students and recent graduates, providing practical training and hands-on experience in the company's various fields.
Promoting Inclusion, Diversity, and Well-being
Ooredoo's HR policy ensures that all applicants and employees have equal opportunities in hiring, promotion, transfer, compensation, benefits, and all other employment decisions. Ooredoo has launched major initiatives to increase employees' engagement and improve their well-being in the workplace. One of these initiatives is the Organizational Health Index (OHI), which Ooredoo introduced in 2020 at the Group level and across operating companies in several countries. The OHI measures employee engagement, job satisfaction, and overall physical and mental health. Based on McKinsey's OHI, Ooredoo Group has seen its score increase steadily, improving by six points since the company started using the measurement.