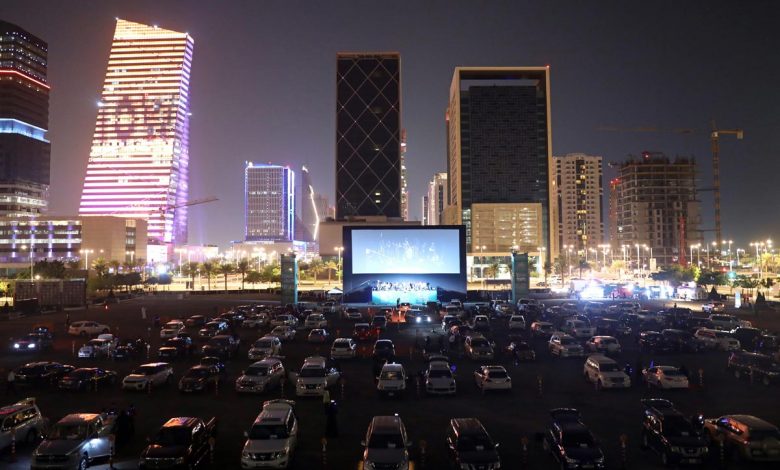 If you are a Doha resident, you probably already know that Msheireb Downtown Doha is the place to be since there are so many events, great shopping options, and delicious food there. Some could call this neighborhood in Doha the hottest, but we think its the coolest owing to the center square's cutting-edge cooling system, which is the world's first sustainable downtown revitalization project. You and your family can enjoy a nightly outdoor movie experience at Msheireb Downtown Doha till January 3rd, 2023 where you can see Disney classics without making a reservation. Lets discuss the overall outdoor cinema experience and places in Doha.
History of outdoor cinema experience in Qatar
In this region of the world, movies shown outside of traditional theatres are nothing new. To stay up with the most recent advances, the idea was then introduced to Qatar and other Middle-Eastern nations. Aspire opened the nation's first drive-in theatre in the fourth quarter of 2017, complete with an open theatre that can fit 80 automobiles and plenty of food and refreshments on carts. Following this, efforts continued with projects like HawaScene, the Doha Film Institute's outdoor pop-up film screenings during each Ajyal Youth Film Festival, and Cinema Under the Stars, which presented Oscar-winner Coco at the Museum of Islamic Art.
Outdoor Pop-Up Cinema during FIFA
Football lovers traveling to Doha for the FIFA World Cup Qatar 2022TM were happy to learn that the independent arthouse cinema from the United Arab Emirates, Cinema Akil, had opened a temporary location there for the duration of the quadrennial football championship. This one-of-a-kind movie and culinary popup was hosted by ONSIDE DOHA and was located in the Msheireb neighborhood of Downtown Doha. It played thirteen feature-length documentaries with a football theme as well as five short films from around the world. It included the award-winning documentary Captains of Zaatari by Egyptian filmmaker Ali Al-Araby, which chronicles the experiences of two young refugee men from the Zaatari camp in Jordan; a documentary titled Khartoum Offside by Marwa Zein about a group of driven female football players who want to represent Sudan at the FIFA Women's World Cup; Asif Kapadia's 2019 British documentary film Diego Maradona, about the Argentine player, has previously unseen archive material; as well as Shaolin Soccer, a comedy from 2001 directed by Stephen Chow and Sing-Chi about a team of talented Shaolin kung fu practitioners who play soccer and use their martial arts and soccer talents to defeat their opponents. Pelè: Birth Of A Legend, 17, El Clássico, Offside, Nossa Chape, Freedom Fields, Nadia, Cristiano Ronaldo: World At His Feet, and Harag W'Marag are some of the other movies shown during the month-long open-air popup. Together with eateries Filia and Tandoor Tacos, the theatrical pop-up offered moviegoers a variety of mouthwatering foods to chow down on as they watched the films.
Heenat Salma Farm's "Cinema Under the Stars" event
Heenat Salma Farm also hosts outdoor cinema experience events. Heenat Salma is a project committed to using holistic techniques in community development, architecture, and agriculture. They provide a variety of slow-cooked regional, Mediterranean, and Levantine cuisine for supper, along with hot and cold drinks, all produced with ingredients from their own organic farm. While the available snack menu is a carefully picked selection of filling sweet and savory treats and a cool beverage.
Oxygen Park movie nights
Oxygen Park is another place to see family-friendly films on a big outdoor screen. During the screenings, water and outside air conditioning are provided to keep you and your family comfortable and hydrated.