Top 5 News
Performances by Al Nahda Qatari Ladies Group at stadiums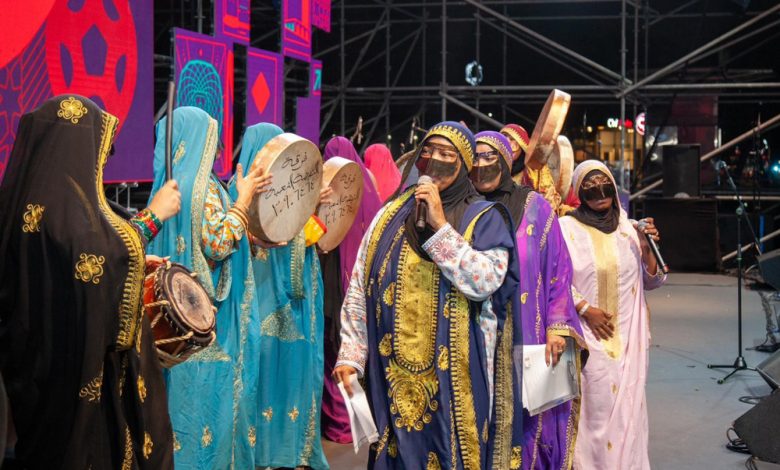 While elite matches are played in eight cutting-edge stadiums, Qatar is awash in football fever, and a variety of entertainment activations are thrilling spectators all around the nation.
The Al Nahda Ladies Group, which consists of 24 ladies and specialises in traditional Qatari dance acts, is one of several entertainers taking part in this football event. The organisation was started five years ago with the intention of showcasing the culture and history of the nation.
After the group's performance at Al Bayt Stadium in advance of Qatar's match against Ecuador, we spoke with group leader Lulwa Al Muhannadi about her delight in being a part of the first FIFA World Cup to be held in the Middle East and the Arab world.
When asked about Al Nahda Ladies Group Al Muhannadi said, "We specialise in traditional Qatari dance performances. Most of our dances are inspired by Qatari folklore and our goal is to showcase our heritage to the world. We perform various different dances, including the art of Al Khamari, Al Samri, Al Daza and wheat grinding."