Dining
Places to experience seafront dining in Qatar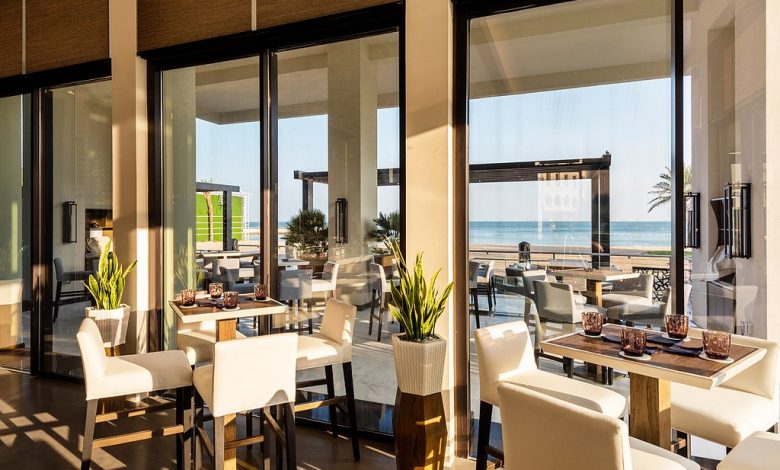 Doha is a city full of enormous, breathtaking views, and the city's restaurants provide views that will make you forget your dining companions thanks to its towering skyscraper and huge shoreline.
Voute Café
Voute Cafe, a popular new hangout in MIA Park, is renowned for its expansive views that enable you to see the sea in all directions. You will undoubtedly be surprised by this cafe's breathtaking beauty. On the open patio, it offers adorable small houses called domes that are soundproof and will protect your privacy. In addition to dining, guests are free to choose where they want to sit and enjoy the elegant ambiance of this distinctive open café in Qatar, perfect for a night out.
Boho Social
One of the better spots for individuals seeking refinement and outside seating is Boho Social. This open area is not only well-known for its gorgeous patio, but also for its wonderful decorations, charming rattan seats, and unmistakably fashionable furnishings. It's a well-liked location for watching sunsets because it overlooks the Arabian Gulf. It's the ideal setting for a family reunion and buddy catch-up. In Qatar, there are a lot of open cafés.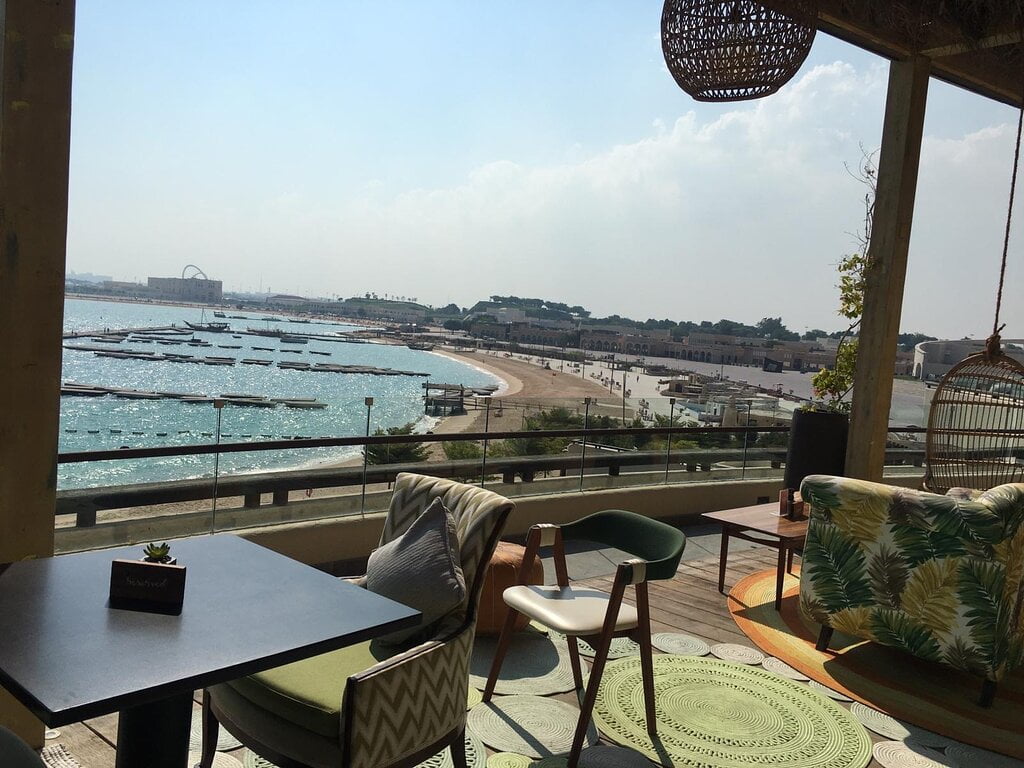 Nobu Doha
Nobu Doha is a special place for delectable dinners in a spectacular setting. It is situated at the marina of the Four Seasons hotel in Doha. Atop the Arabian Gulf, this outdoor restaurant in Doha, Qatar, provides magnificent views of the city and the water. The meals on the menus are Nobuyuki Matsuhisa's distinctive fare as well as culinary novelties. The greatest Japanese food is served to both domestic and foreign customers at Nobu Doha, which has gained notoriety for this. Everything about this restaurant has been intended for elegance and an unmatched dining experience, from its distinctive décor to its exclusive sake-tasting menus. A unique eating experience is created by the menu's superb fusion of Japanese ingredients, tastes, preparation methods, and cultural influences.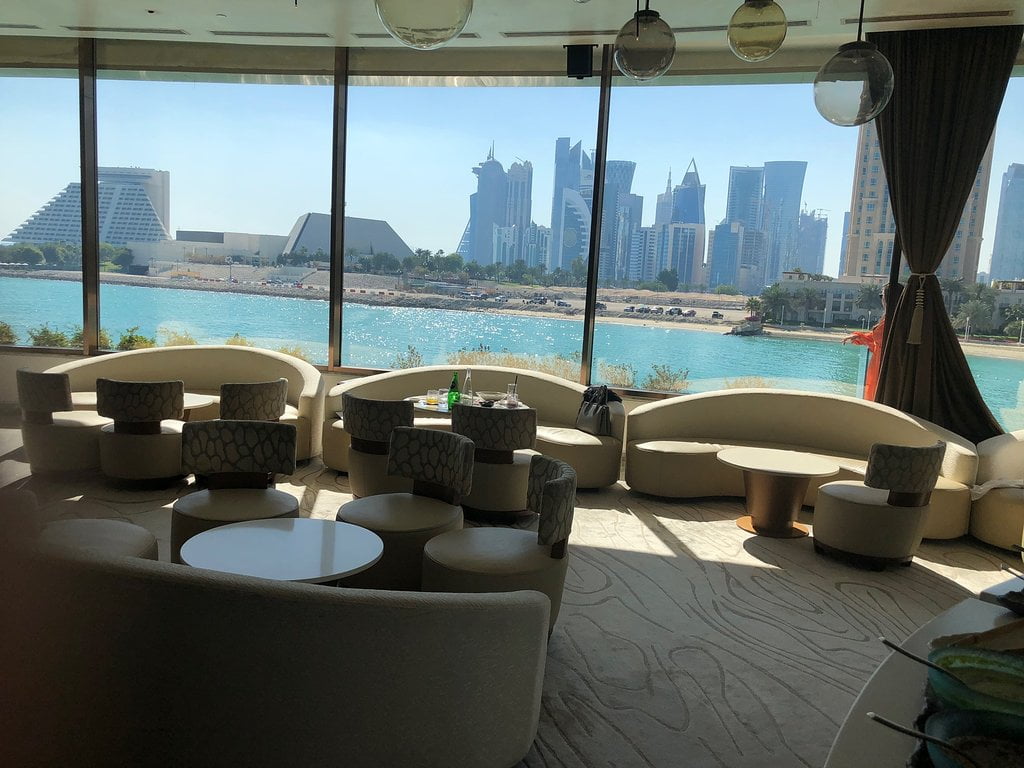 Q Lounge
Indian food fans will find a mouthwatering range of traditional cuisines and worldwide tastes at Q Lounge and Restaurant, a wonderful outdoor restaurant in Doha, Qatar. During your meal at Q Lounge at Banana Island Resort Doha, surround yourself with views of Qatar's crystal-clear seas. Visit the poolside deck bar for a cool drink and light fare, or eat by the pool while taking in the picturesque views and the calming sea wind.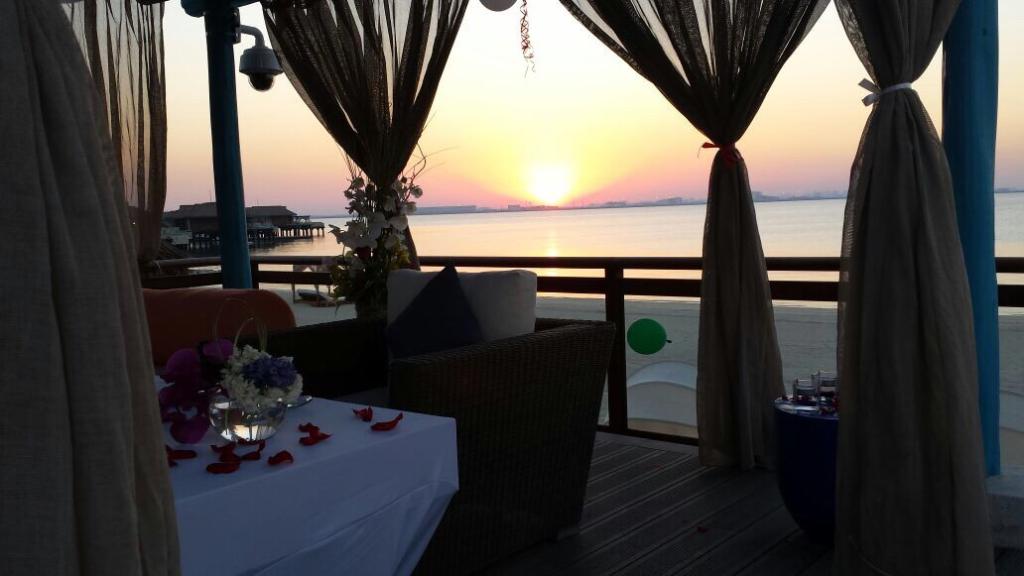 La Mar Doha
One of the most well-known Peruvian restaurants with a view of the beach is La Mar. With a diverse cuisine and a prime setting, this outdoor restaurant in Qatar is unique in its field. Alongside the seabed, you can hear the gentle sounds of breaking waves, and the magnificent panorama will inspire you. One of Doha's top outdoor dining establishments, this one offers a magnificent experience. Make a reservation at the restaurant if a family gathering is coming up to have the time of your life.