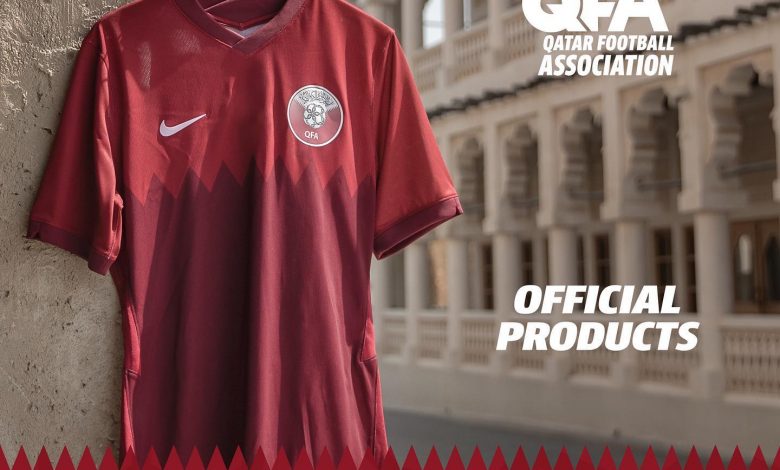 People from all over the world are excited about the unique team kits and jerseys they could wear to support their favourite team with only a few weeks till the much anticipated, renowned football competition, FIFA World Cup Qatar 2022TM. Our team highlights the locations in this post where you can buy some of the team uniforms and jerseys in Qatar.
Sports Corner
The Adidas official jerseys are kept at Sports Corner. At Sports Corner, you can purchase a variety of team jerseys for children and adults. Sports Corner has an officially licensed product range in addition to reproductions and original jerseys. The merchandise line in the catalog comprises jersey shirts with the names of the qualifying nations emblazoned all over them. The colours of the eligible nations serve as inspiration for the shirt designs.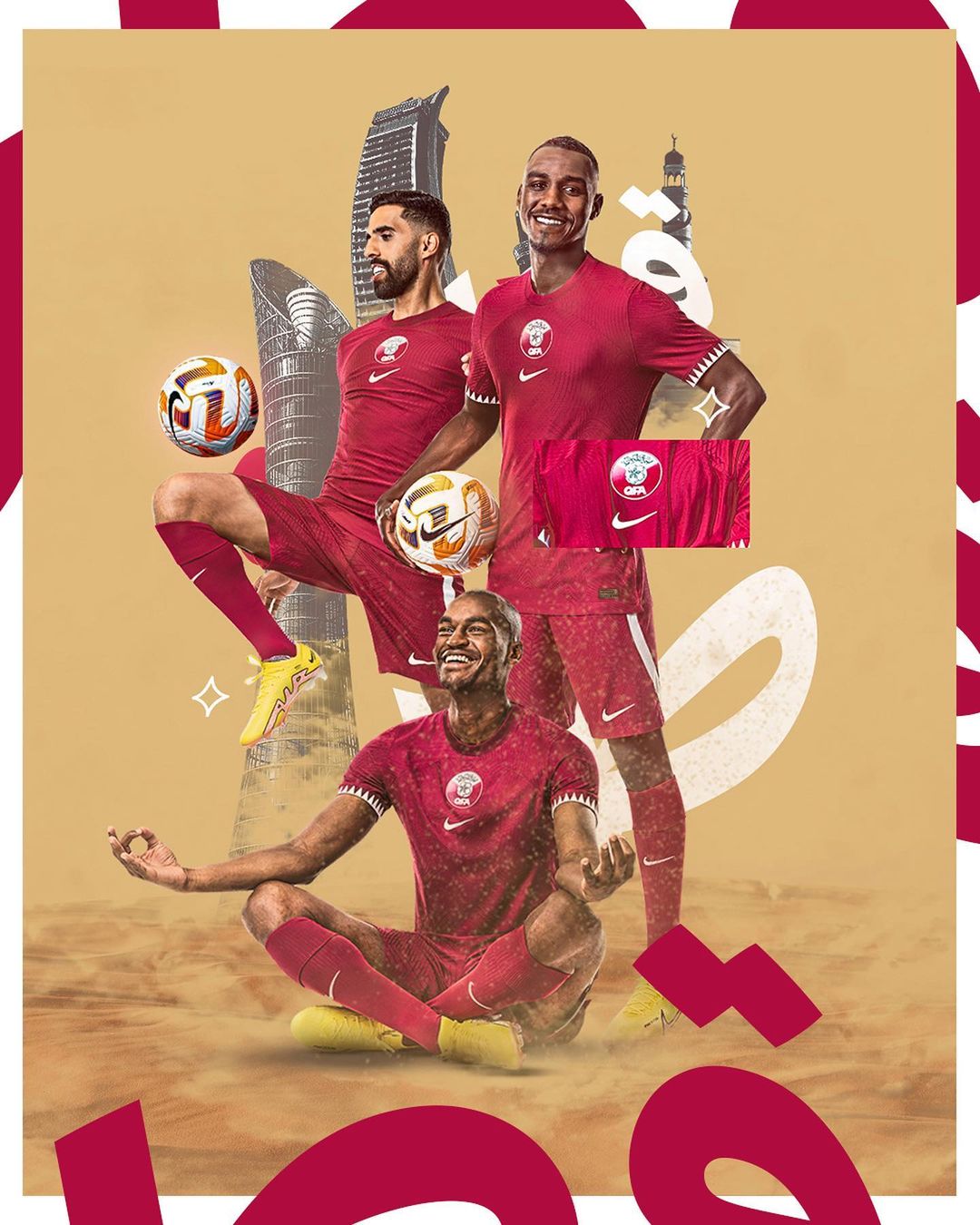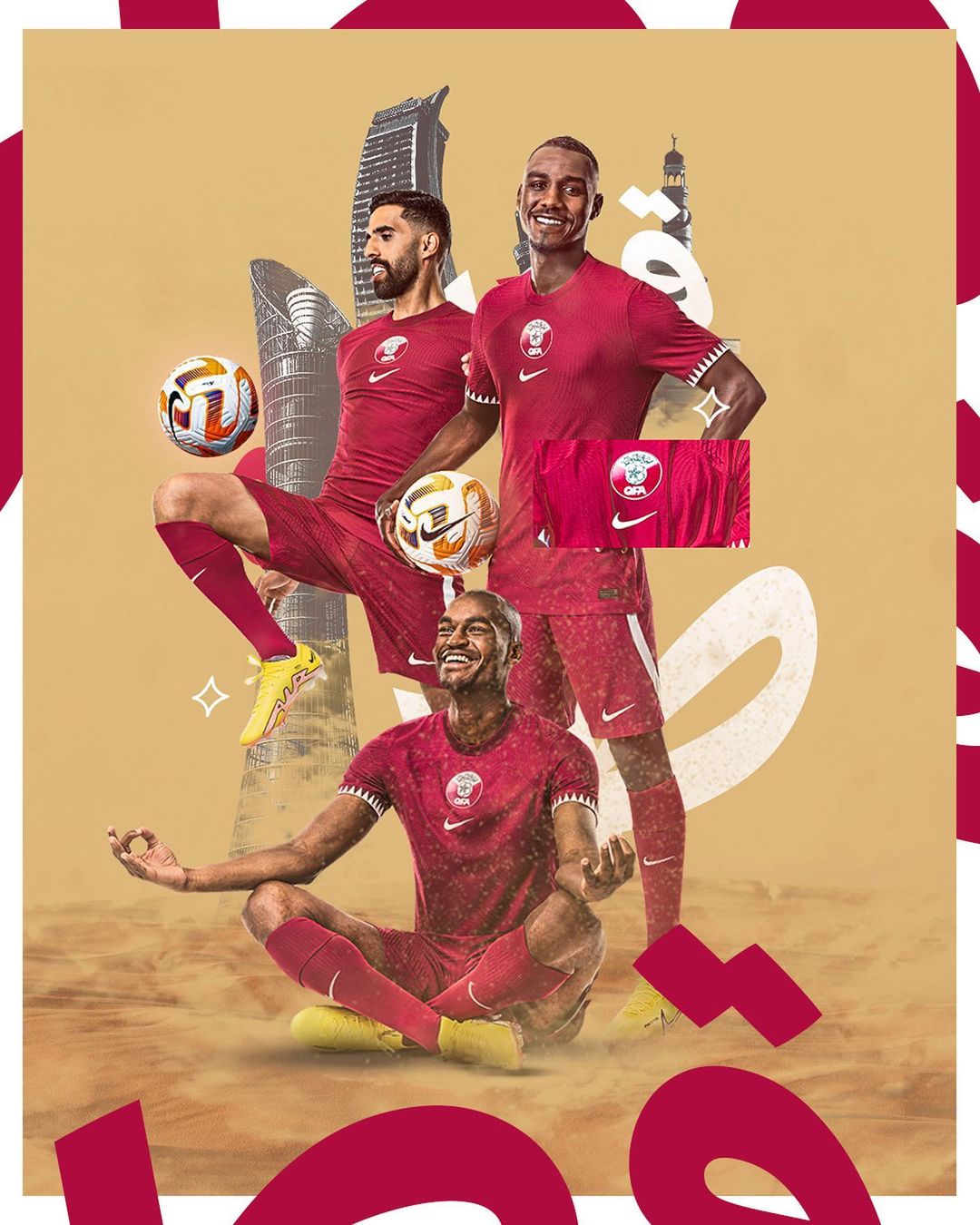 Foot Locker
As most teams have already unveiled their FIFA World Cup Qatar 2022TM uniforms, Foot Locker is giving fans the opportunity to don the same shirts as their favourite athletes. Foot Locker is the largest international retailer of sports footwear and apparel with more than 2500 locations worldwide. Because of their close relationships with the very best top companies, they can always provide you with the finest, most exclusive selections of products. Nothing makes them more proud than being able to keep the fans up to date with the newest trends. Don't forget to take a look at their amazing selection of clothing and accessories as well. Also, keep in mind that the majority of their products are exclusive to them.
GO Sport
The ultimate multi-brand sporting goods experience from all the top national and regional sports companies is offered by GO Sport. Their objective is to promote and support sports participation. It is very important to them to supply the ideal product to meet each customer's demands so that everyone, regardless of age or ability, can live an active lifestyle. Their staff takes great satisfaction in offering the best, unbiased advice in-store, getting to know each customer's ambitions and goals in order to make sure they leave with the greatest product. Additionally, they provide a vast array of individualised services like gait analysis, racquet stringing, bike maintenance, and shirt printing. While Groupe GO Sport runs 117 locations across France and 30 overseas outlets, GO Sport Middle East has 11 stores spread across Qatar, the United Arab Emirates, and Oman.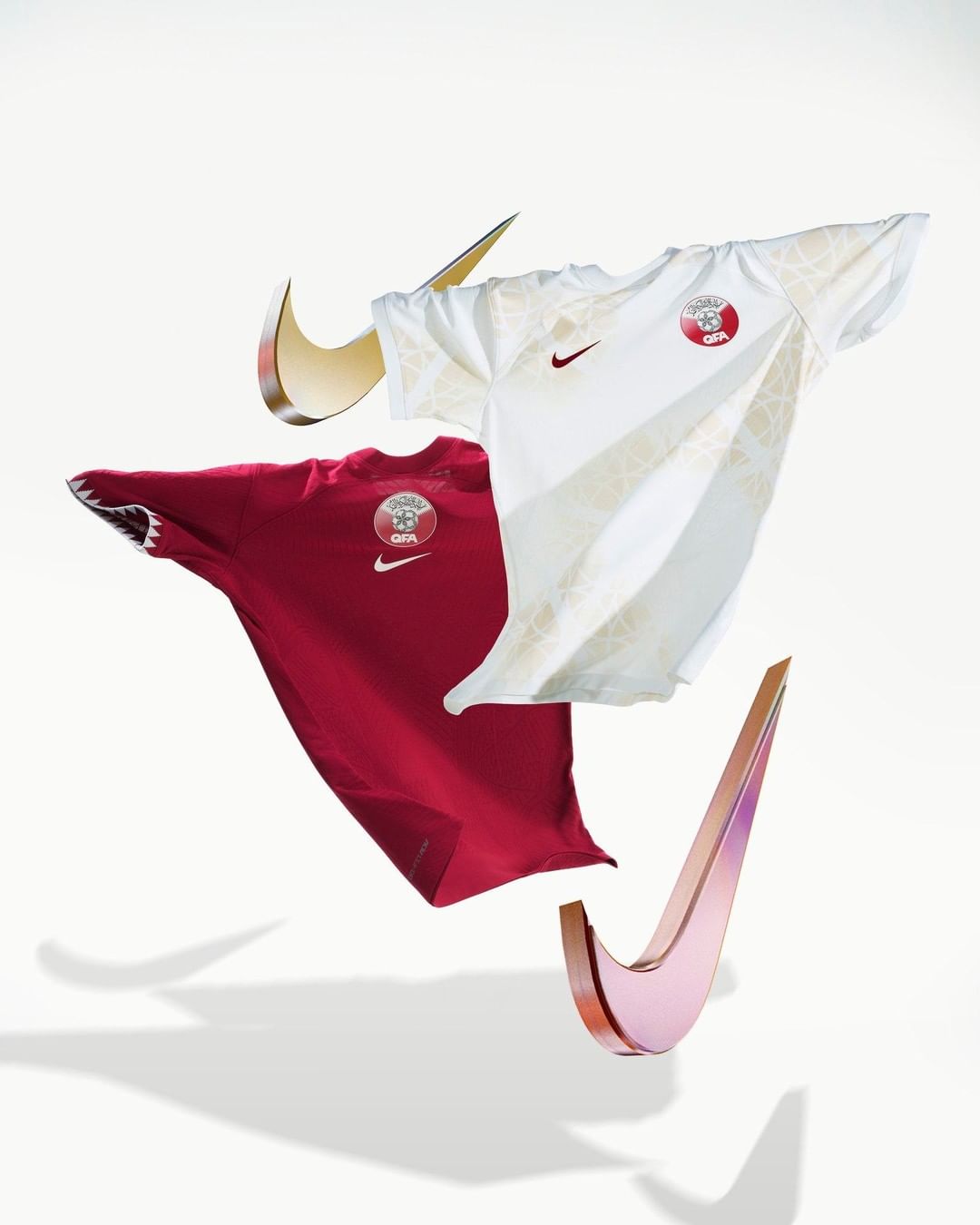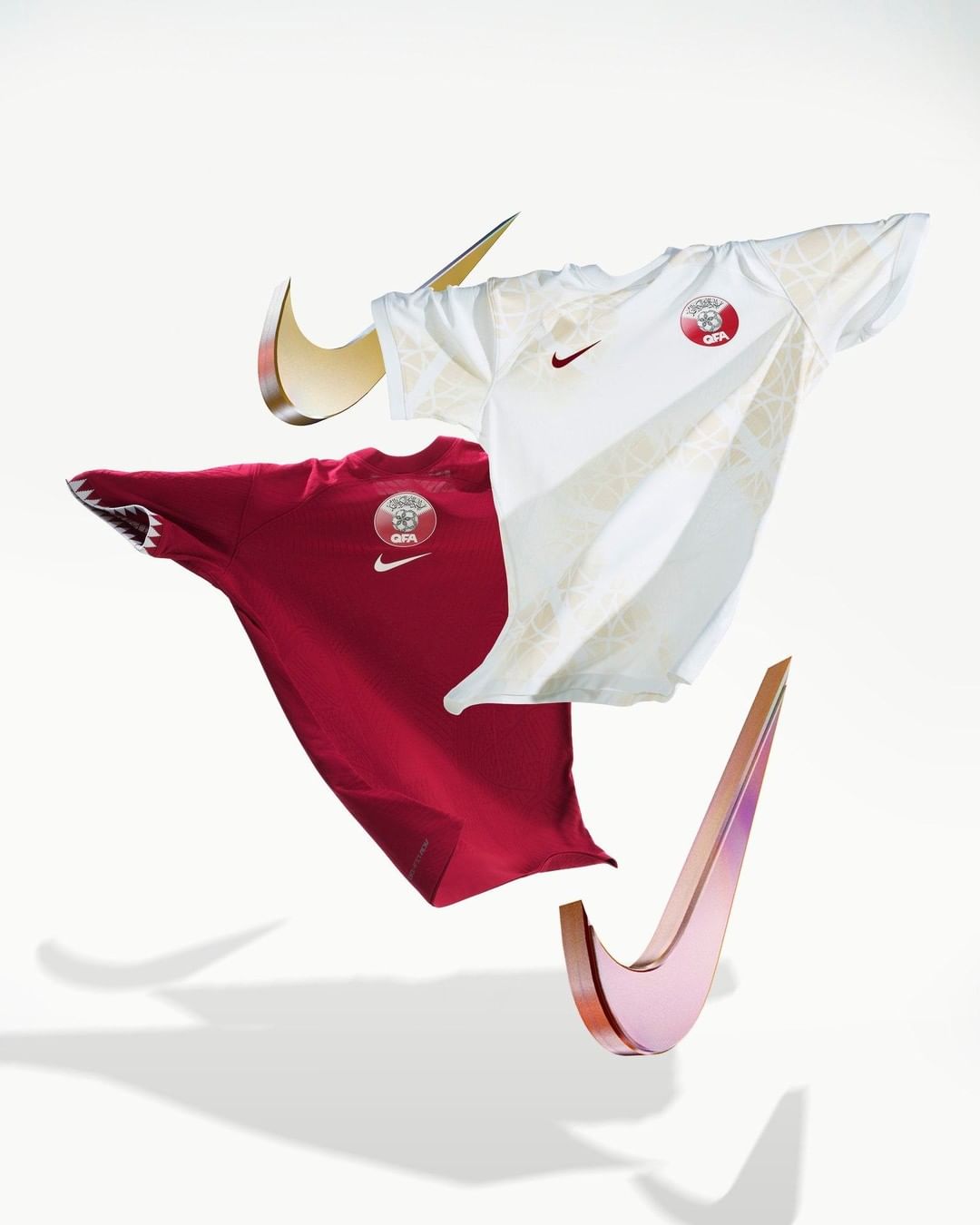 FNAC
Fnac is a global business that specialises in anything that has to do with technology, leisure, and culture. Fnac provides clients with the greatest goods, services, guidance, and support through its network of more than 600 locations worldwide. Customers are urged to read, take part in activities, exhibit original artwork, and enjoy entertainment opportunities. Get ready to cheer on Qatar by getting their official squad gear from FNAC. In addition to the official Qatar World Cup team 2022 uniform from the Qatar Football Association, FNAC carries a variety of supporter scarves that you may buy to complement your look.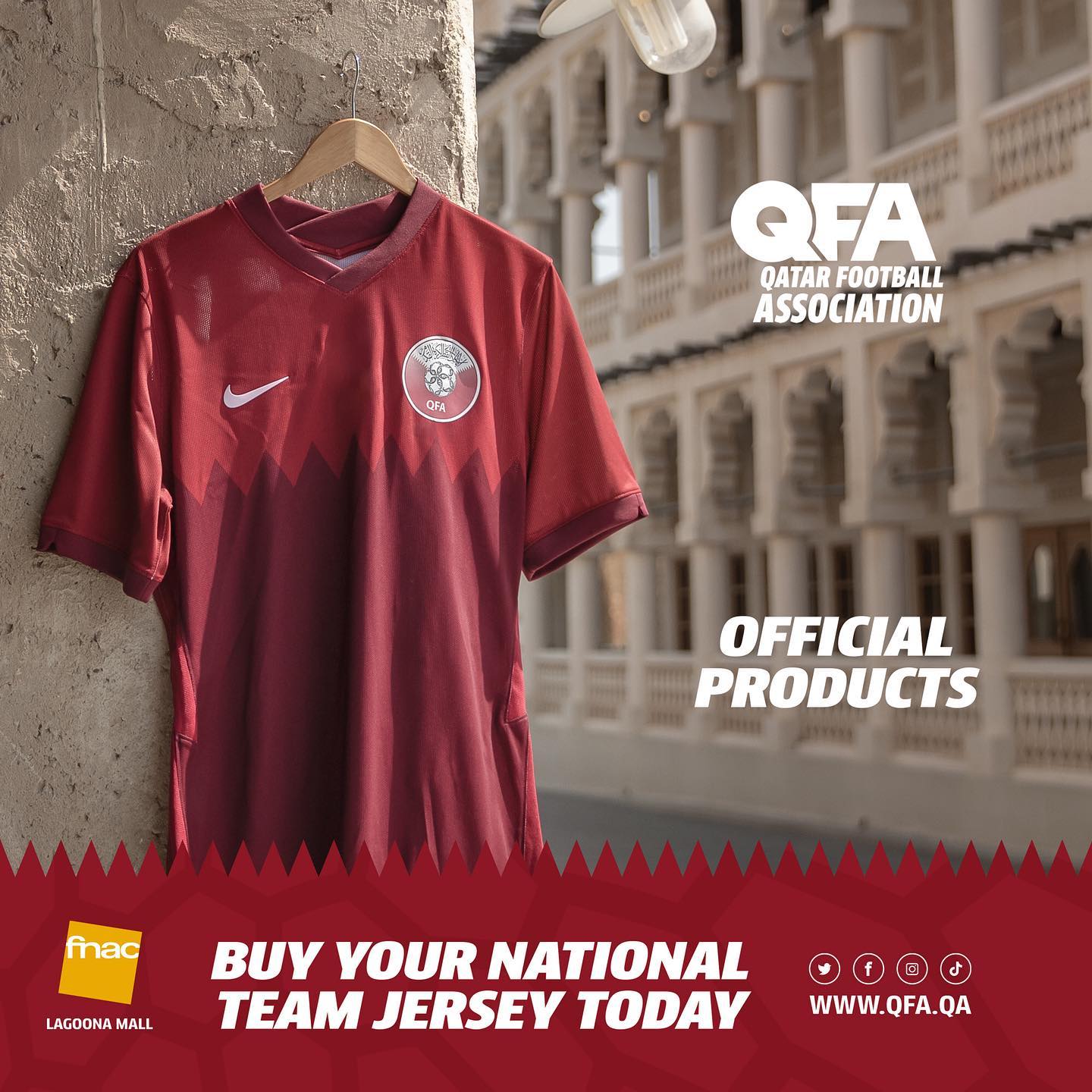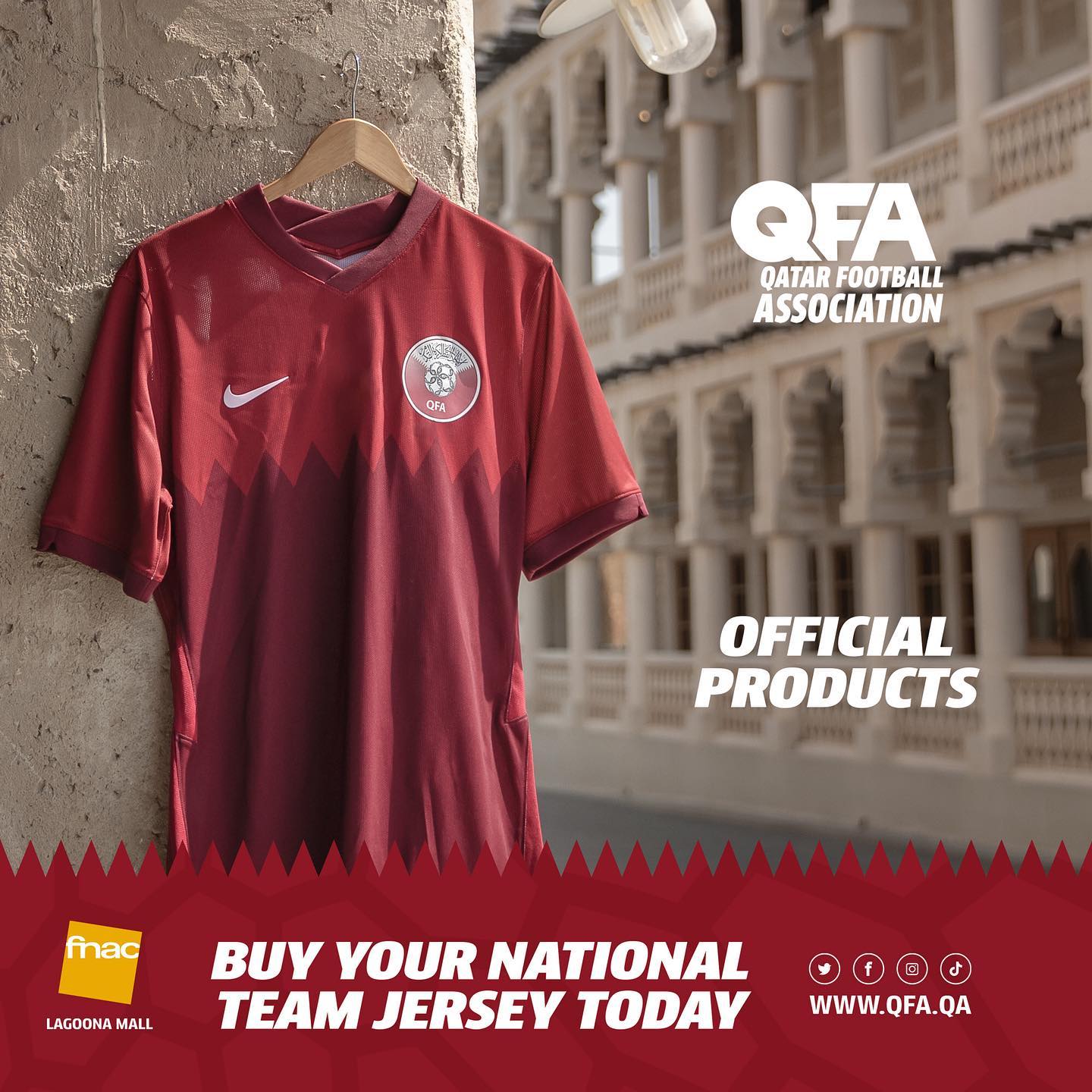 NIKE
By taking steps to support athletes in realising their potential, NIKE promotes ongoing advancement for both players and sport. Every position at NIKE is built on a team-first mentality, encouraging an innovative culture and a common goal to make a lasting impression. The host nation's jersey is one of the FIFA World Cup Qatar 2022TM uniforms that Nike offers under their trademark. In some of the Nike stores in Qatar, you may easily purchase the jersey of your favourite club.