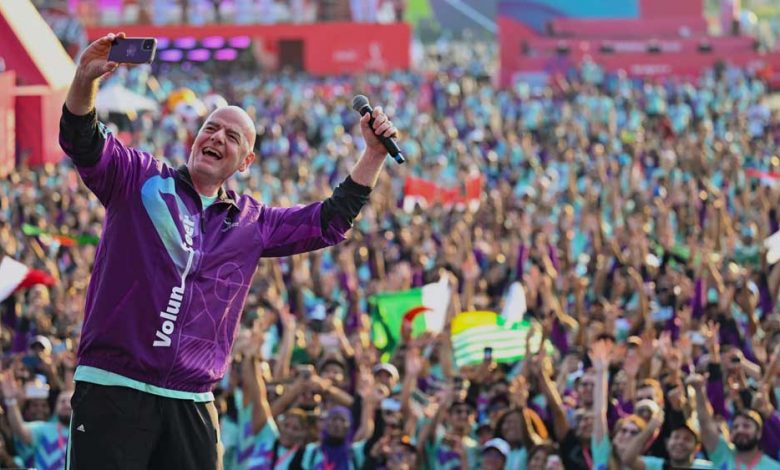 The volunteers for the FIFA World Cup Qatar 2022TM have been honoured by FIFA President Gianni Infantino, who called them the "heart and soul" of the event.
The FIFA President and Hassan Al Thawadi, Secretary General of the Supreme Committee for Delivery & Legacy, were both in attendance at the Volunteer Celebration Event, which was place at the FIFA Fan Festival on Doha's renowned Corniche.
A total of 20,000 varied, talented, multilingual, and driven volunteers who worked primarily in the background were instrumental in making the FIFA World Cup Qatar 2022TM a success and showcasing Qatar's genuine character.
"You are the best volunteers ever for the best World Cup ever, thank you very much from the bottom of my heart, from all of those who love football, to all of you. You are fantastic," said the FIFA President, speaking from the FIFA Fan Festival stage. He recalled that 20,000 volunteers were ultimately chosen out of the initial 400,000 applicants for the FIFA World Cup Qatar 2022TM.