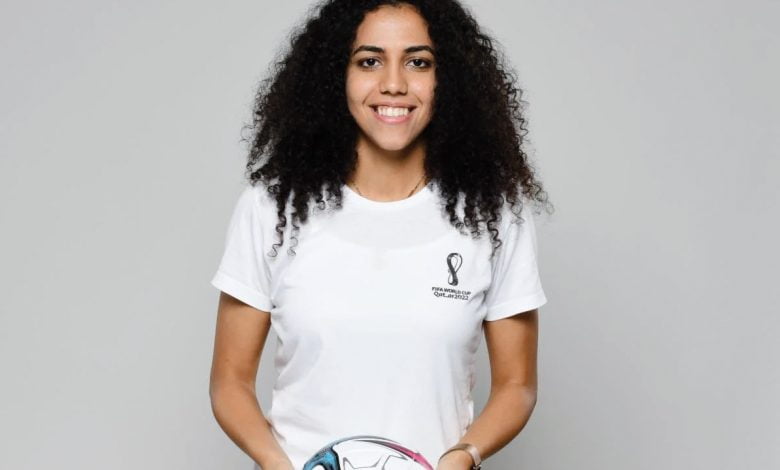 In 2017, Sara Essam made history when she signed with English team Stoke City, becoming the first Arab player in the Women's Super League. The pioneering Egyptian capped up her first season as the team's leading scorer, launching a career that has taken her all the way to the Spanish Primera Division with Fundación Albacete.
In addition to his on-field duties as a referee, Essam serves as an Ambassador for FIFA and views the next tournament in Qatar as a pivotal time in the history of the sport. From November 20th to December 18th, the event will take place in eight brand new stadiums, and according to Essam, it will have a profound impact on the development of sports for women in the region as a whole.
"We can see there is increasing interest in all women's sports across the Arab world. This is very important because it's time to recognise there is no difference between male and female athletes – both are able to be talented and hard-working," remarked Essam.