Top 5 News
Qatar attends the UNAOC Global Forum in Morocco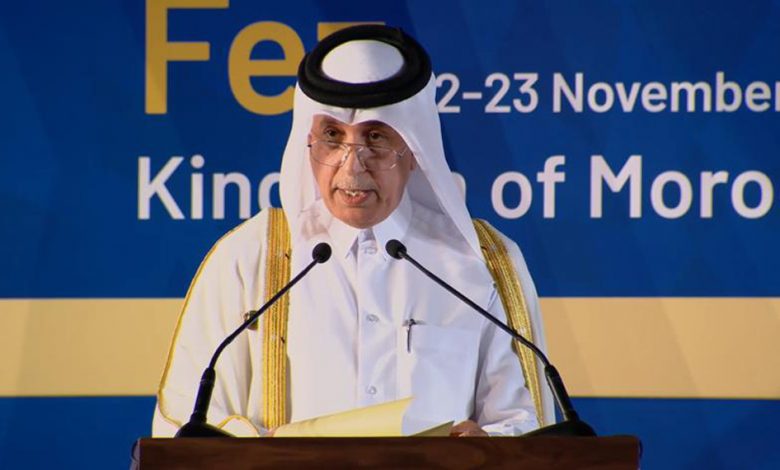 The 9th UNAOC Global Forum, "Towards An Alliance of Peace: Living Together as One Humanity," was held on November 22–23, 2022, in Fes, the capital of the Kingdom of Morocco. The State of Qatar took part in it on Tuesday.
Sultan bin Saad Al Muraikhi, Minister of State for Foreign Affairs for the State of Qatar, attended the meeting.
He reaffirmed that the State of Qatar is committed to carrying on its cooperation with the Group of Friends of the United Nations Alliance of Civilizations in order to assist the alliance in achieving its ultimate goals, to help build bridges between various cultures and communities, and to strengthen the solidarity and unity of nations and peoples around the world.
He thanked the government of the Kingdom of Morocco, represented by Minister for Foreign Affairs and African Cooperation HE Nasser Bourita, for organising the meeting.
He extended his sincere gratitude to H.E. Miguel Angel Moratinos, High Representative for the United Nations Alliance of Civilizations, and his team for their efforts in organising this crucial forum. It comes at the right time and calls for intensifying efforts to bring people, civilizations, and religions together in the face of divisions caused by hate speech and racism, which are regrettably commonplace in today's world.