Top 5 News
Qatar experiences rain of varying intensity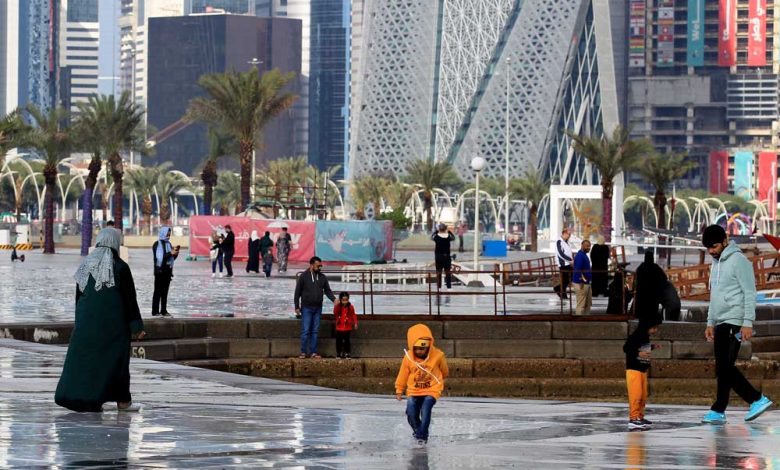 Citizens and residents of Qatar awoke this morning to wet weather as rain continues to fall throughout Qatar, including Doha.
The majority of the nation is still experiencing rain, with varied intensities and at times thundery storms, according to the most recent weather report from the Qatar Meteorology Department (QMD). In addition to unexpected high winds and reduced visibility, the current weather may also be a factor, thus the Department advised everyone to exercise caution. In addition, a maritime warning for thundery rain, strong winds, and high seas was issued since the QMD advises against engaging in any nautical activity during this time. This morning, Al Shehaimiya had the lowest temperature, 15 degrees Celsius, while Doha had a high of 19 degrees Celsius. According to the Department of Meteorology's daily weather forecast, the inshore weather on Thursday until 6 p.m. will likewise be gloomy with rain that might occasionally be thunderous.
Inshore winds will be from the southeast to the northeast at a pace of 5 to 15 knots, with gusts up to 30 knots during thundery downpours. Offshore, winds will be southeast to northeastern at 10 to 20 mph to 30 mph with occasional thundery showers.