Top 5 News
'Qatar' 'Forward' sculpture is placed in Aspire Zone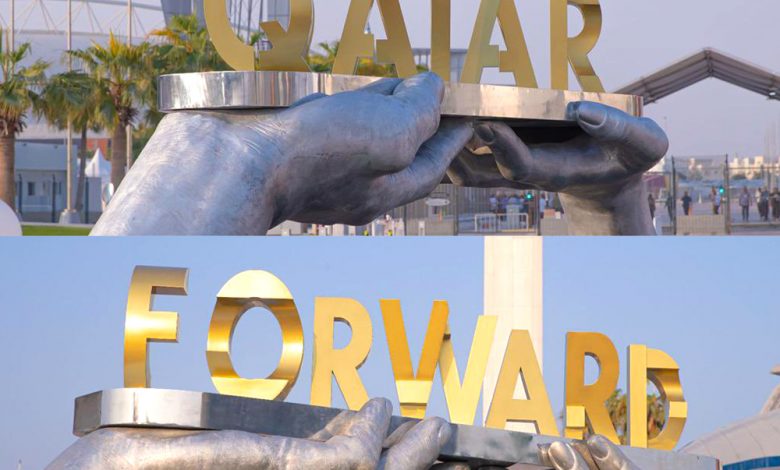 Qatar Forward, a sculpture by contemporary Italian sculptor Lorenzo Quinn, was unveiled at Aspire Zone on Wednesday morning, October 26, 2022.
Quinn and Aspire Zone authorities unveiled the massive sculpture of two hands carrying the words 'Qatar' 'Forward,' which depicts living life as a series of unique events that form our future, evolve, and learn from it.
"It's as important to focus on a single event as to not forget to visualize the grander picture. Life is made up by many special events and how we experience them forms our future. We are constantly evolving, constantly learning and moving forward," Quinn wrote on Instagram as he released a video of his latest installation, expressing his happiness at having placed another sculpture in Aspire Zone.
This is his second Aspire memorial, the first being the 'Rise Through Education' monument near Aspire Academy. Quinn is also the creator of Katara Cultural Village's iconic bronze, stainless steel, and aluminium installation The Force of Nature II.