Top 5 News
Qatar International Rally opens with Mikkelsen in the lead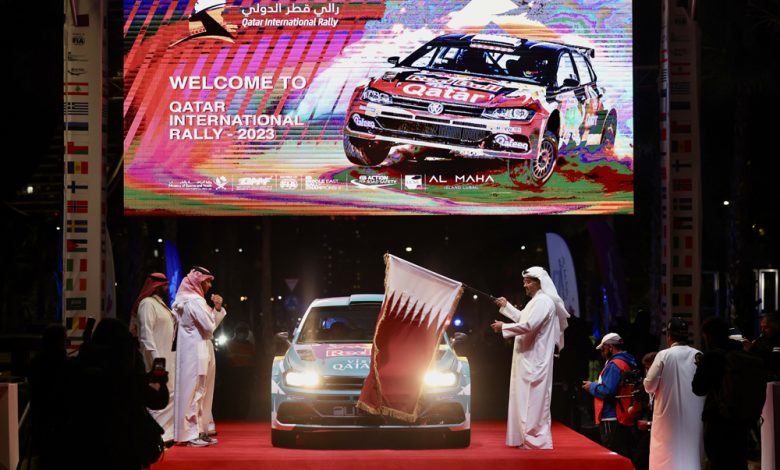 The inaugural 3.27km special stage of the Qatar International Rally was completed by the Norwegian team of Andreas Mikkelsen and Torstein Eriksen in 3 minutes 25.1 seconds, giving them a 3.1-second advantage. This happened late last evening at the windy LCSC Karting School.
In front of hundreds of spectators at a windswept Al Maha Island earlier in the evening, shortly after nine of the top drivers had attended the official FIA pre-event press conference on the start podium, President Abdulrahman Al Mannai and Executive Director Amro Al Hamad of the Qatar Motor and Motorcycle Federation flagged off 22 cars and competitors from 14 countries. Emil Lindholm of Finland finished in second place behind the Norwegian team on the asphalt first stage, with Mads Stberg, Nasser Saleh Al Attiyah, a local favourite, and Abdulaziz Al Kuwari rounding out the top five.
With the same fastest time in the MERC2 category, the Jordanian team of Shaker Jweihan and Nancy Al Majali and the Lebanese team of Jad Al Aawar and Vicken Kanledjian split the prize.