Top 5 News
Qatar launches Olafur Eliasson's first solo exhibition in Gulf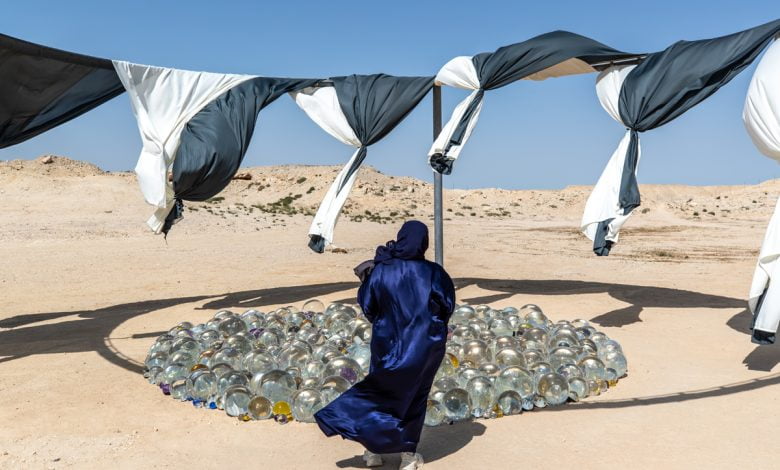 Qatar Museums launched a new exhibition entitled "The Curious Desert" created by Olafur Eliasson yesterday, which will run until August 15th. The exhibition, located inside and outside the National Museum of Qatar in Doha, features new site-specific works that explore the artist's fascination with light and colour, geometric studies, ecological awareness, and relationships between humans and the environment. It is part of Qatar Creates, a national cultural movement that promotes and celebrates cultural activities in Qatar throughout the year.
According to H E Sheikha Al Mayassa bint Hamad bin Khalifa Al Thani, Chairperson of Qatar Museums, "The Curious Desert by Olafur Eliasson illustrates the power and problem-solving ability of art." The exhibition opens up an important dialogue about the environment, which is one of the most pressing issues of our time. She added, "This exhibition is unique in its presentation, which exists both inside and outside of the National Museum of Qatar, to further demonstrate how art is not confined to galleries, but is around us, everywhere, to inspire and educate."
Overall, the exhibition showcases Eliasson's impressive body of work and the power of art to tackle pressing issues. The location of the exhibition in the desert landscape further emphasises the importance of ecological awareness and the relationship between humans and nature.