Top 5 News
Qatar port's cargo handling gushes upto 86% in December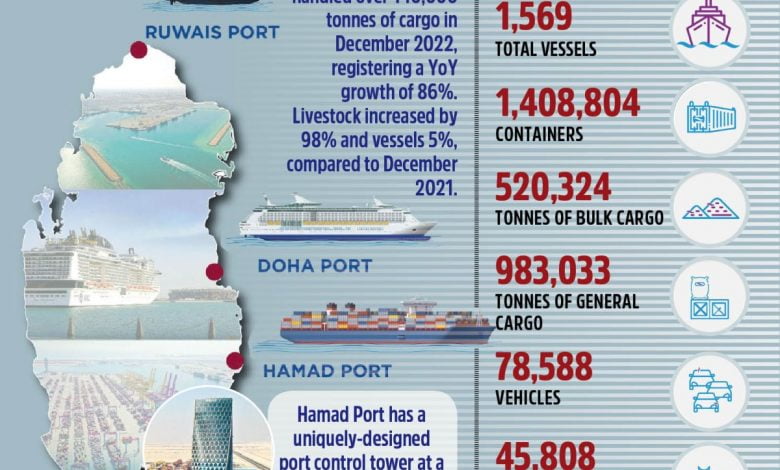 When comparing December 2022 to December 2021 on an annual basis, the ports of Qatar saw a staggering 86% increase in cargo handling.
"Mwani Qatar ports (Hamad Port, Doha Port, Ruwais Port) handled over 140,000 tonnes of cargo in December 2022, registering a YoY growth of 86%. Livestock increased by 98% and vessels by 5%, compared to December 2021," the Mwani Qatar tweeted yesterday. In December 2022, 267 ships landed at Qatari ports, handling 128,688 containers, 140,601 tonnes of general cargo, 45,985 tonnes of building materials, 6,263 automobiles, and 38,867 heads of animals.
Separately, 148 ships called at Hamad Port last month, according to QTerminlas, the terminal management firm of Hamad Port. 127,770 containers and 55,125 tonnes of bulk were handled at Hamad Port. 1,408,804 containers, 520,324 tonnes of bulk cargo, 983,033 tonnes of general cargo, 78,588 automobiles, and 45,808 heads of cattle were handled by Hamad Port in 2022, while 1,569 boats made port calls there in the previous year.