Business
Qatari Businesswomen Association participate in Fifth Gulf Businesswomen forum to support women empowerment & leadership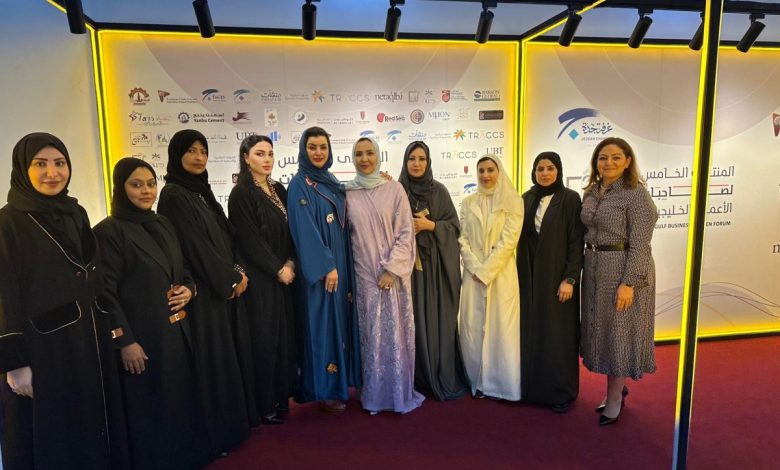 The Qatari Businesswomen Association (QBWA) participated in the Fifth Gulf Businesswomen Forum, which was held in Jeddah, Saudi Arabia, from March 15-16, 2023. Organized by the Federation of Chambers of the Gulf Cooperation Council and the Federation of Saudi Chambers, and the Jeddah Chamber, the forum aimed to highlight the role of Gulf women in economic development under the theme "Gulf Women between Empowerment and Leadership."
The Presence of High-Ranking Officials and Dignitaries
The forum was held under the patronage of His Royal Highness Prince Khaled Al Faisal, Governor of Makkah Al Mukarramah Region, and in the presence of His Royal Highness Prince Saud bin Abdullah bin Jalawi, Governor of Jeddah, and Her Royal Highness Princess Lolowah Al Faisal. More than 1,000 guests from various Gulf and Arab countries attended the event.
QBWA's Delegation and Objectives
The QBWA delegation was led by Aisha Alfardan, QBWA Vice-Chairman. The delegation also included other notable members, such as Mrs. Awatef Al Dafaa, Amal Al Aathem, Ms. Natra Said Abdulla, Dr. Tahani Saker, Jameela Al Youssef, Ms. Rooda Al Qebaisi, Salama Al Badr, Haya Muftah, and Jiskala Khalayli, QBWA Executive Director.
During the forum, Aisha Alfardan expressed her appreciation for the invitation extended to the QBWA by the organizing bodies, and highlighted the association's mandate. She emphasized QBWA's aim to improve the role of women and their participation in the economic and social development of Qatar. Furthermore, she spoke about QBWA's "100 Qatari Women" initiative, which aims to highlight the role of Qatari women and provide a platform for them to exchange experiences and inspire younger generations.
Economic Development in the Kingdom of Saudi Arabia
Aisha also praised the economic and dynamic development witnessed in the Kingdom of Saudi Arabia. She noted that hosting the forum in Jeddah reflects the organizers' wise vision, providing an opportunity for all participants to learn about the potential opportunities the country offers.
Opportunities for Joint Cooperation and Bilateral Relations
QBWA's Vice Chairman, Aisha Al-Fardan, concluded her speech by inviting everyone to visit Qatar to explore the attractive investment environment and enjoy the many incentives offered by the country. She encouraged joint cooperation and the development of bilateral relations, especially after Qatar's success in organizing an exceptional version of the World Cup 2023. The event was a world cup for all Arabs and met all the standards, providing a unique opportunity to change many perceptions about the Gulf region and the Middle East.
The Role of Gulf Women in Economic Development
The forum highlighted the efforts and initiatives of businesswomen in the GCC countries and the challenges they face. However, the unlimited support that women in the Gulf Cooperation Council countries receive from Gulf leaders has contributed to the success of Gulf women. The sessions focused on the esteemed position that women have reached in the GCC countries in general and the businesswomen who enjoy great support from the GCC leaders. The forum also covered topics related to investment and the economy, creating strategic partnerships between businesswomen in the Gulf countries, and reviewing studies in developing local and Gulf investments for businesswomen.