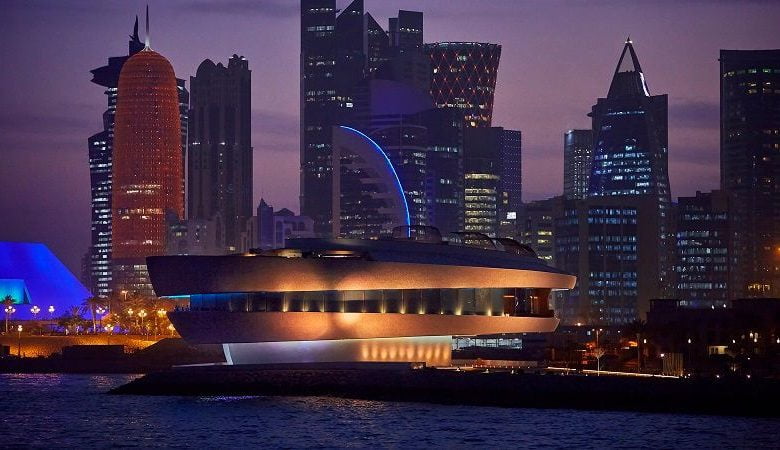 Doha has a vibrant nightlife that offers lots of excitement. Although the capital of Qatar is renowned for its ultra-modern skyscrapers and wonders of architecture, there is still much to do after the sun goes down, including rooftop bars, old-fashioned retail areas, and even desert safaris.
Your nights in the capital can take many different shapes, from strolling around Qatar's best places to relaxing with friends as the sun sets over the city. Here is our list of the top things to do in Doha at night.
Black Orchid Qatar
This restaurant and bar offer you an ideal area to enjoy leisure and savor the zest of the unique menu presented here, with a sense of refinement and an energetic atmosphere. It is nestled in the surreal and magnificent aura of the luxury hotel Mondrian Doha. The space has beautiful furnishings, excellent silverware, mirrors with gold frames, and complementary accessories. Two bars, a sizable DJ booth, a seating area, and an overlook provide an excellent point from which to laud the Doha skyline. Travelers are enticed to spend an evening unwinding in the alluring setting and dancing to the beats of the place's lively atmosphere.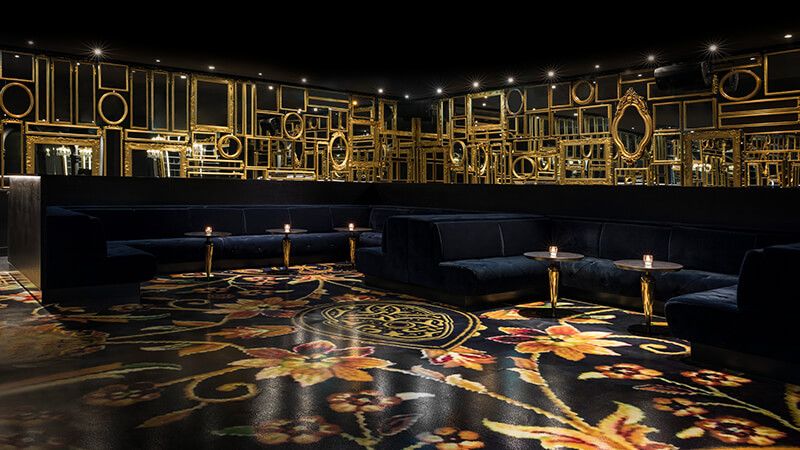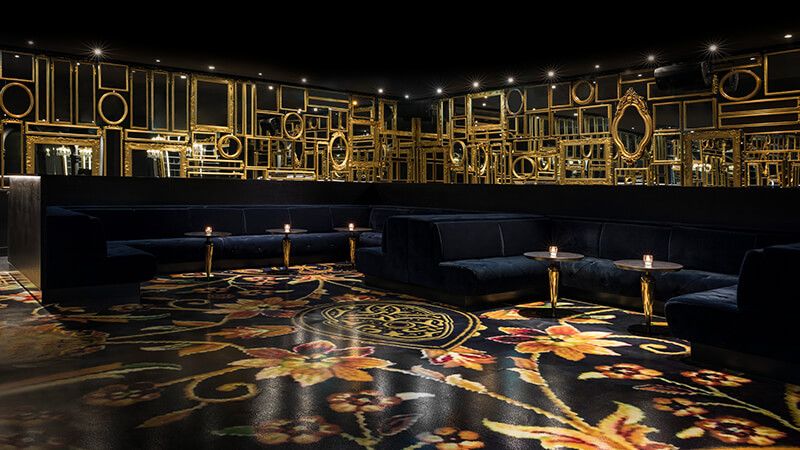 Source: https://www.regencyholidays.com/blog/nightlife-in-qatar/
Image Source: https://c.regencyholidays.com/blog/blog/content/images/2021/08/Black-Orchid-Qatar.jpg
Monkey Tale
Monkey Tale is one of the top nightclubs in Qatar if you want to enjoy the most distinctive, opulent, and exciting nightlife. This is a spot where you can unwind by the sea while relaxing in a cabana or on a wooden chair. You may enjoy everything while taking in the beautiful view of the calm seas. The club offers room for individuals to relax, eat, and interact all night long. It has two bars, private cabanas, a pergola dining area, and sun loungers. Visitors are directed to the dining area by lush green grass, where they may enjoy the best meals. Additionally, it offers its Friday beach party, URBN Saturdays, and a broad variety of other events that are befitting for a nightlife experience if you want some music and party all night.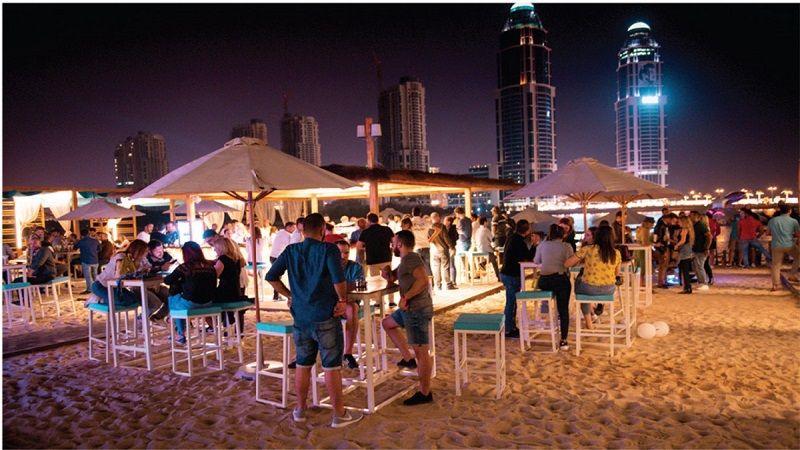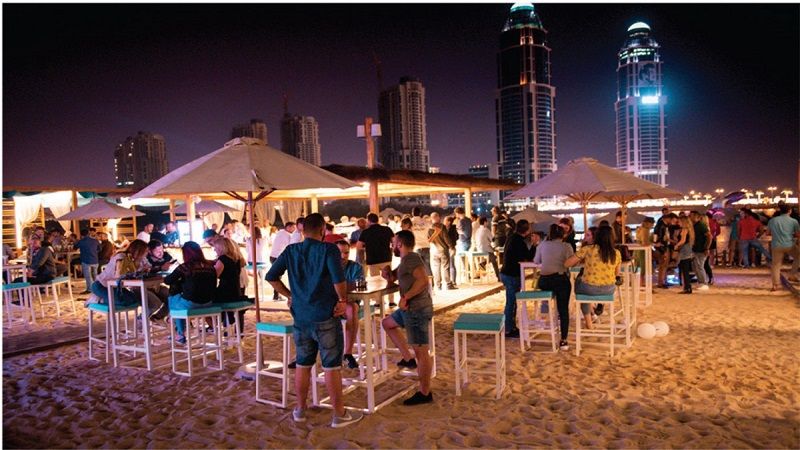 Nobu
Nobu offers opulent surroundings and enchanting city views. The bar offers cozy lighting and rooftop seating that blend seamlessly with the environment. Visitors can relax on the rooftop while admiring the breathtaking views of Doha's skyline. The atmosphere at Nobu Doha is relaxing, with house music playing in the background and excellent trademark drinks. With sample dishes that are priced, the bar offers something akin to a Japanese Tapas experience.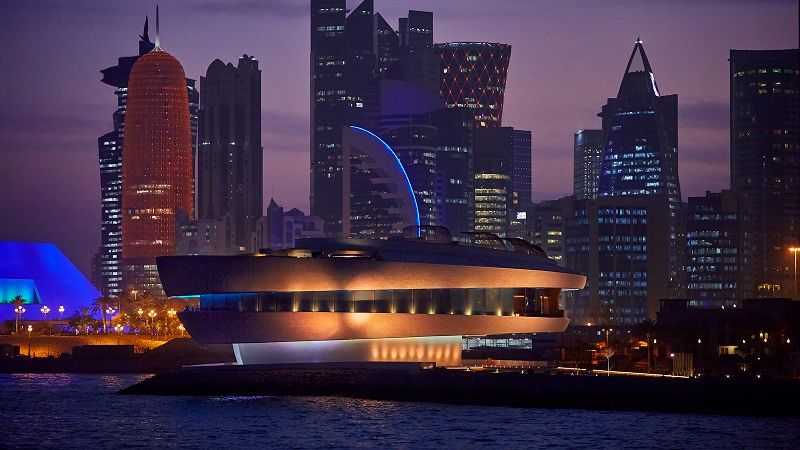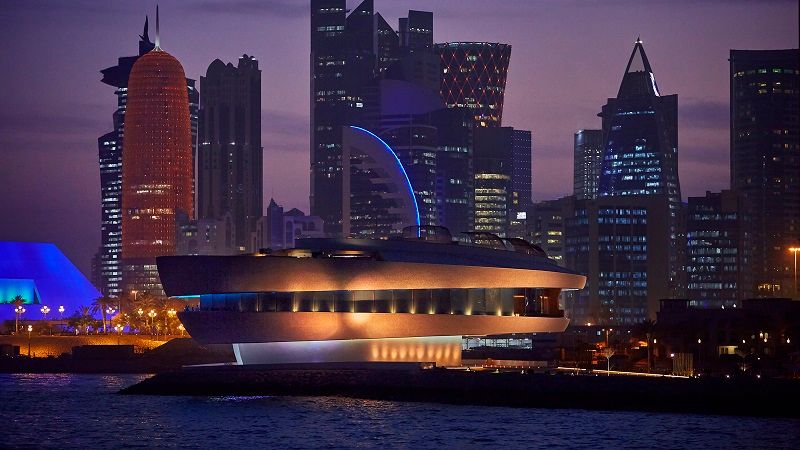 Paloma
This restaurant and bar, which is part of the Intercontinental Doha, offers the best setting for unwinding and having a good time. Paloma is the place to unwind because of its musical ambiance and delectable cuisine. It has a recognizable Tex-Mex menu, conventional beverage options, and pleasant service to make it a special occasion. The restaurant serves the spiciest foods for the most tantalizing experience, including sizzling fajitas, fried beans, guacamole, Mexican rice, and tortillas. The band at Paloma performs all the popular songs and current hits from the 1990s. Every aspect of it is amazing for those leisurely nights thanks to the decor, luxurious chairs, and cozy furnishings.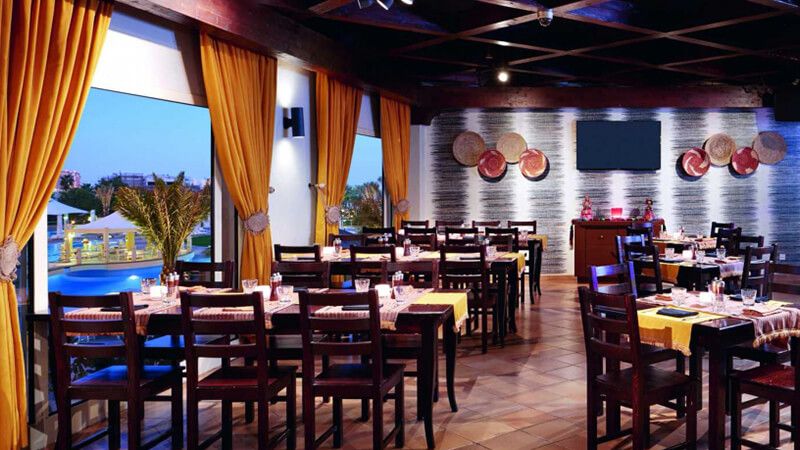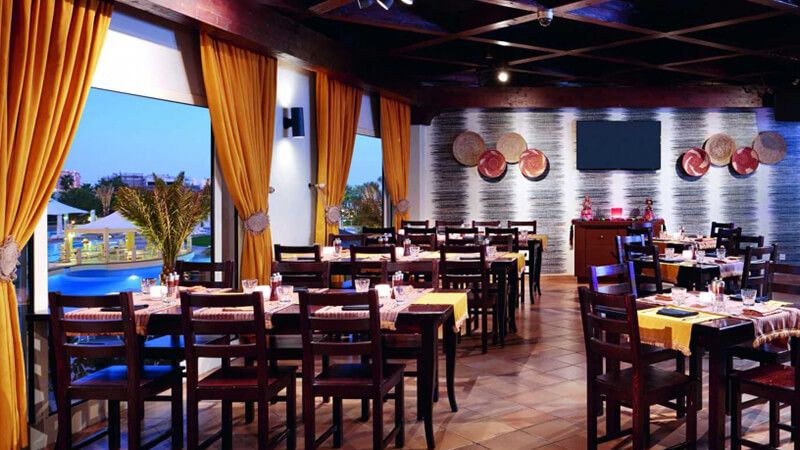 Iris Lounge
Iris Lounge is a haven for an upgraded experience in the center of Doha. It is a contemporary restaurant, lounge, and bar with an outside patio and a variety of additional activities. In terms of services, it holds its own against other nightclubs in Qatar, but its eating atmosphere and background music give it a sense of refinement. Visitors can enjoy the best international cuisine while sipping on delectable cocktails right by the water in the stunning Shark Village & Spa. Iris offers a large selection of snacks to complement your experience, and the lounge music and live DJ will make your evenings memorable.