Top 5 News
Qatar's weather foresees thundery rain with strong wind: QMD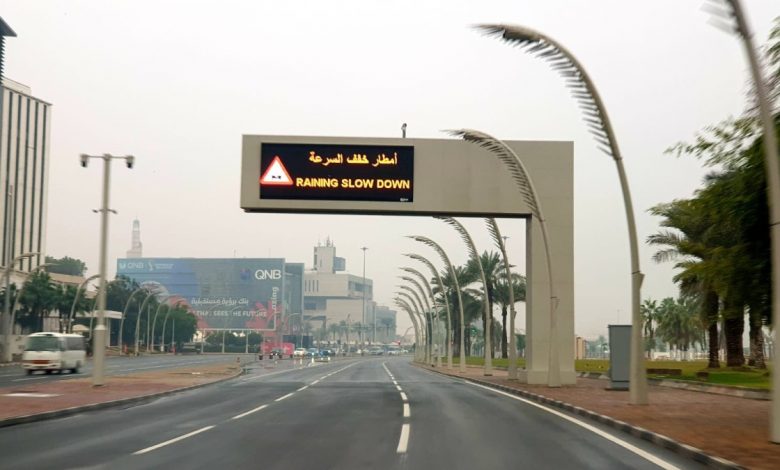 According to the Department of Meteorology's daily weather report, the weather inshore today, January 3, until 6 p.m. will be misty to foggy at first and partly overcast to cloudy sky with rain at most areas, thundery at times, and cold at night.
It also issued a warning about the forecast thundery downpour, strong winds, and occasionally low visibility. The authority also stated that Doha recorded a temperature of 16 degrees Celsius, while Al Karanah only saw a low of 14 degrees this morning. It continued that the apparent temperature was considerably lower at the time. "Cloudy weather, with continuous observations of rain in some areas and chances of rain, are expected to continue for today at intermittent intervals," the department tweeted. There were some places with poor visibility because of the fog. Inshore winds will be from the northwest to the north at 7 to 17 KT with gusts as high as 25 KT during thundery downpour. It also mentioned that a maritime alert was in effect today.
The forecast also stated that conditions offshore will be partly cloudy to cloudy with scattered showers, possibly thundery at times, and high seas initially. Thunderstorms are expected, and the wind will be from the northwest to the northeast at 8 to 18 KT to 25 KT. Inshore seas will be 2 to 3 feet tall, rising to 5 feet tall with thunder and rain. It will be 3 to 5 FT offshore and increase to 8 FT with thundery showers.