Top 5 News
QMD: scattered rain, strong winds this weekend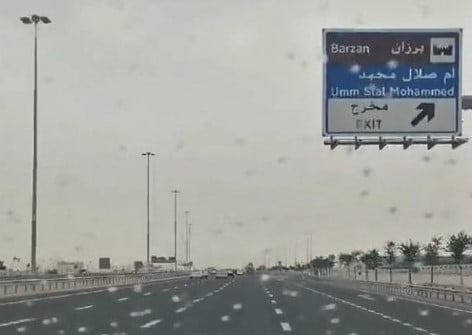 This weekend is likely to have a probability of scattered rain, maybe thundery in some locations, along with strong winds and high seas offshore, according to the Qatar Meteorology Department's (QMD) weather forecast.
Strong winds and heavy seas are predicted for tomorrow night offshore, according to the QMD. At first, the weather will be hazy before turning pleasant over the day. It will be between 19 and 25 degrees Celsius, with some regions of the nation experiencing partial cloud cover and a chance of rain offshore in the north. The wind will be primarily southeasterly throughout this time, blowing between 5 and 15 KT, with gusts up to 20 KT, and up to 26 KT by late at night offshore. Late at night, the sea state will be 2 to 4 feet inshore and 8 feet offshore.
On Saturday, the nation can anticipate thundery rain accompanied by strong winds and rough seas offshore. It will be mild during the day, then partly overcast to cloudy with a risk of rain in some locations along the coast and maybe thundery offshore. The temperature on Saturday will vary from 18 to 27 degrees. The wind will be inshore and blow southeasterly at 5 to 15 KT with gusts up to 22 KT. It will be 15-20 KT offshore with 28 KT gusts later changing to a northwesterly direction. Inshore, the sea condition will increase to 5 feet from 2-4 feet. Offshore occasionally reaches 9 feet. The Department did not issue any additional warnings.