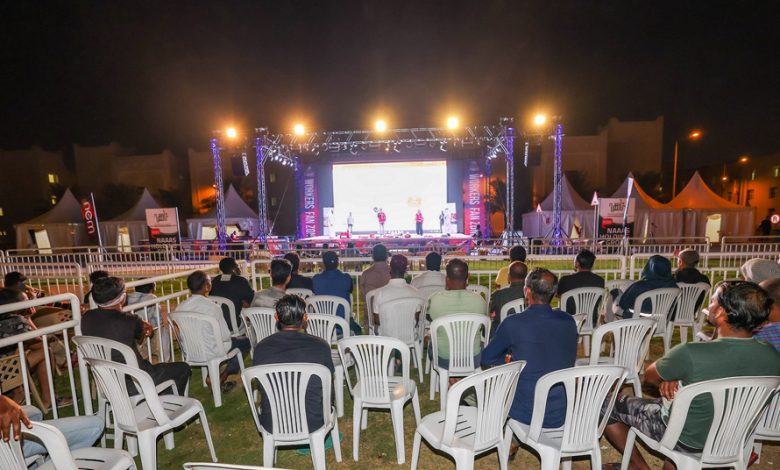 As part of the joint educational campaign on occupational safety and health that the Qatar Red Crescent Society (QRCS), the Ministry of Labour (MoL), the Ministry of Public Health (MoPH), and the International Labour Organization announced in October, a new series of training and educational workshops for workers during the FIFA World Cup Qatar 2022TM have been launched (ILO).
The programme involves eight public seminars held over the course of three weekends, all of which are supervised by experts from the Volunteering and Local Development Division and Training and Development Centre of QRCS.
Visitors to the World Cup fan zones in the Labour City of the Industrial Area will get health education, first aid instruction, and details on workplace health and safety norms.
Muna Fadel Al Sulaiti, Director of Volunteering and Local Development Division at QRCS, said, "The launch of this joint awareness campaign is part of the efforts made by the State of Qatar to ensure a safe and secure work environment, as well as to raise awareness among employers and workers about the best conditions that must be observed at worksites and worker housing. These workshops will help workers to practise a healthy lifestyle, thus ensuring their safety and protecting them against risks at workplaces, fan zones, and other gatherings."