Top 5 News
QU's CEOE honors Start Your Journey winners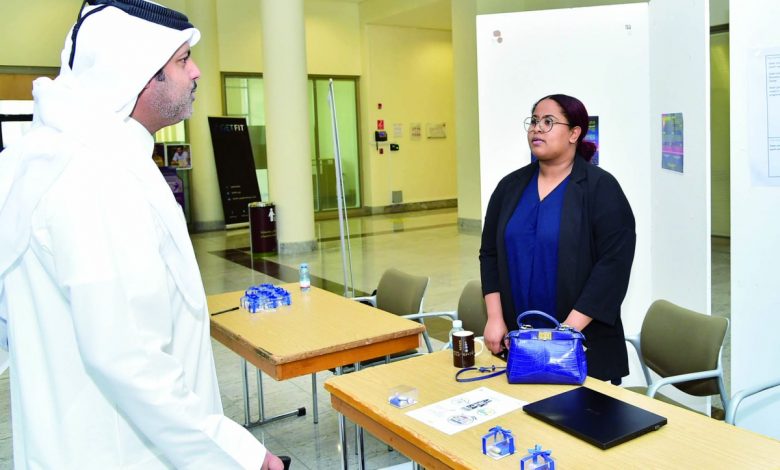 In collaboration with Eden Solution Company, the Center for Entrepreneurship and Organizational Excellence (CEOE) at the College of Business and Economics at Qatar University (QU) organised an exhibition to showcase the participants' posters and recognise the competition's winners, "Start Your Journey into the Entrepreneurship World."
Dr. Mazen Al Adenat, Lecturer in Management, College of Administration and Economics; Prof. Etidal Al Qatami, Director of Events and Ceremonies at Qatar University; Omar Sharif from Eden Solution Company; and Prof. Aris Bedrosian from Eden Solution participated in the jury. Dr. Sarah Al Maadeed, Assistant Professor at the College of Administration and Economics.
Student Talha Marwan's project, "Application of Discounts," took first place in the category of student projects for boys, while "Individual Food Vending Machine" took second. Both student Omar Ismail's project, "Tarsheed for automobile paint," and student Abdullah Suhail's project, "Car Service Workshop," placed third and fourth, respectively.
The "Glass House" project by Nora Al Subaie, one of the first four female student projects, took first prize, while the "Rawya" project, which included female students Kholoud Al Obaidly, Al Duha Al Thani, Hayat Al Balushi, Ghala Al Nuaimi, Mai Al Khater, and Lunar Cafe, came in second. Third place went to Noura Al Kaabi, Moza Al Nuaimi, Zainab Ali, Sheikha Al Nuaimi, and Maryam Alyan for their idea on a mobile dental clinic.