Top 5 News
QUYSC's STEM activities engage over 400 students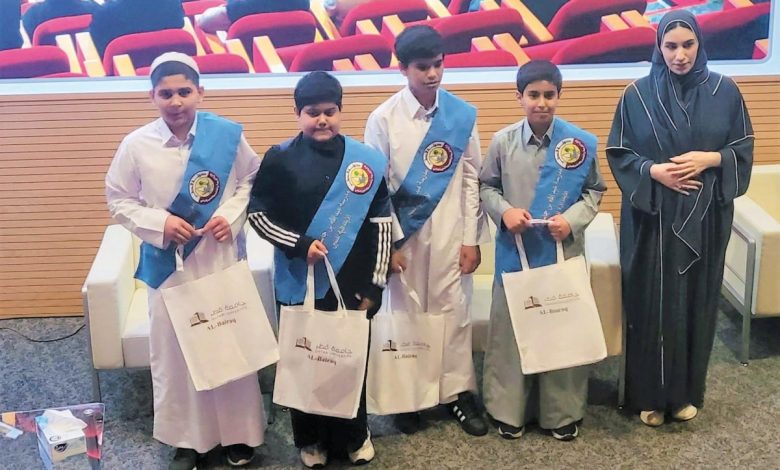 Over 400 primary and preparatory level students from 14 different schools recently took part in the "I am Discovering Materials" program, organized by the Qatar University Young Scientists Center (QUYSC). The event took place as part of the research and innovation conference held at the Research Complex at Qatar University.
Launched in January, the program focuses on STEM activities to educate students about various types of materials and scientific concepts of different chemical and physical materials. During the workshops, the students participate in practical experiments and interactive activities based on the STEM curriculum. The aim of the program is to encourage students to innovate, design ideas and solutions, and develop innovative projects.
Each participating group from the different schools was judged to select the best innovative project that would represent their school at the research and innovation conference. The eighth cycle of the program concluded successfully with positive feedback from participants.