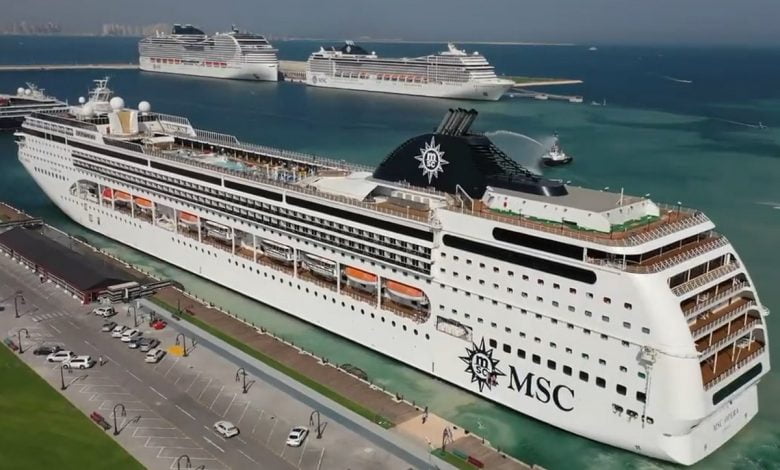 The MSC Cruises Group, owner of the three floating hotels stationed in Doha Port, said that reservations for the first week of the World Cup had reached 100%.
The MSC Cruises Group believes that the three cruise ships can accommodate 10,000 passengers, and that 100% of rooms have been reserved for the World Cup's first week. The third cruise ship to act as a floating hotel for the FIFA World Cup Qatar 2022TM has arrived at Doha Port. It is the MSC Opera.
MSC Opera will join MSC World Europa and MSC Poesia, which had already landed in Doha Port, in providing supporters of the FIFA World Cup Qatar 2022TM with a world-class hospitality experience.
H.E. Akbar Al Baker, Chairman of Qatar Tourism and Chief Executive of Qatar Airways Group, stated in comments yesterday that providing lodging and leisure amenities on board floating hotels is a reflection of the tireless efforts made to put on the finest World Cup ever organised.