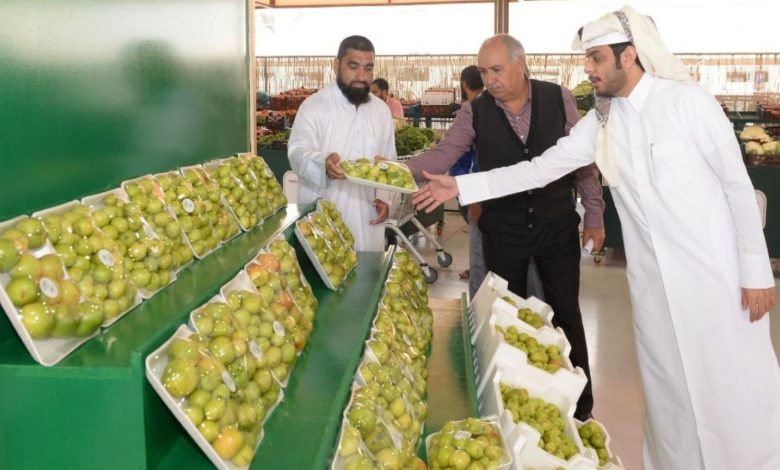 The Agricultural Affairs Division of the Ministry of Municipality officially opened the "Rhamnus and Honey" event on 26 January 2023 at the Al Mazrouah Yard, Umm Salal Central Market. The festival will run from 7 am to 2 pm through February 4, 2023
About
The Ministry extends an invitation to the public to the 10-day event, which will feature 25 nearby farms. Large amounts of various rhamnus (kanar) fruits are available from 15 nearby farms, and natural honey products are sold by 10 farms.
Aim of the event
The event aims to assist Qatari farmers, promote regional agricultural products, and bring the masses to the winter market to purchase high-quality goods directly from Qatari producers. As the fruit is considered to be nutritionally dense, the event specifically tries to market locally cultivated rhamnus or kanar by introducing the public to its varied forms. Mid-January to May is the Kanar season.
Rhamnus and Honey in Qatar
The family Rhamnaceae includes around 110 recognized species of shrubs or small trees together known as buckthorns or Rhamnus. Its species are native to east Asia and North America but are also found throughout the temperate and subtropical Northern Hemisphere, as well as more locally in the subtropical Southern Hemisphere in parts of Africa and South America. Qatar exported honey in 2020, ranking as the 98th-largest honey exporter in the world. Honey was 358th in terms of Qatari exports that same year. Pakistan and Kuwait are Qatar's top export destinations for honey.
Support from the Ministry
The Ministry of Municipality has been giving local farms a lot of help. The Ministry of Municipality's Agricultural Affairs Department has hosted a ten-day "Honey and Dates Festival" from December 29, 2022, to January 7, 2023. During the event, 1,837kg of various varieties of dates, 826kg of honey, and 35.5kg of beeswax were all sold.
Ministry of Municipality
The Ministry of Municipality is a service ministry that directly serves the general people in order to satisfy their various needs in everyday life and to support the State of Qatar's rapid development through its subsidiary departments, municipalities, and centers. This is consistent with Qatar's National Vision 2030, which is built on the pillars of human development, economic growth, social development, and environmental development and seeks to position Qatar among developed nations.
Agricultural Affairs Department
Agricultural Affairs Department oversees the creation and execution of plans for all plants for the development of all types of plantation resources that will ensure proper exploitation and sustainability, with a focus on programs for the cultivation of local plants as well as programs for the cultivation of marine and coastal environment plants. Management, development, and rehabilitation of meadows and natural pastures.