Jobs
Senior Frontend Developer (React + PHP)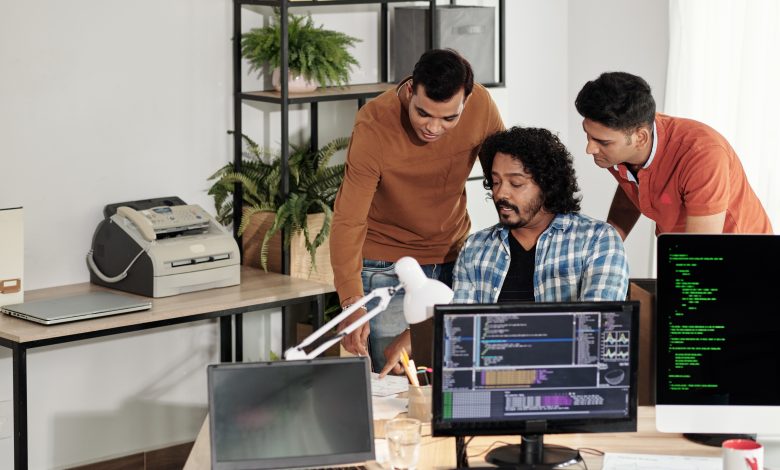 Location: (UAE or Pakistan)
Position: 01
Type: Full time Contract
If you're a web developer looking for your next gig, we'd love to hear from you!
You need to have the ability to work with a high-quality web development team that can bring a project from idea to reality in a timely manner (which means weekly meetings/status updates)
High energy and the ability to execute ideas into existence quickly and efficiently (no fluff) – but avoid short cuts like plagiarizing others' work or outsourcing the hard parts of your project. The best product is made in house!

Main Responsibilities
Development of new features and improvements across all of the company projects.
Overseeing adherence to technical best practices.
Involvement in the entire software development lifecycle including technical analysis, architecture design, coding, code reviews, testing and release to production.
Undertaking front-end development, based on React, AngularJS, React Native and other technologies as needed.
Interacting with various stakeholders as needed including product, marketing, top management, finance, and technology partners

Essential Requirements:

4-8 years' experience of web development and architecture design.
Solid command of Javascript/TypeScript and at least one modern front-end framework (e.g. React, Angular, Vue, etc.)
Experience with responsive design patterns and mobile websites.
Good understanding and experience of Linux and containerisation technologies.
Superb coding and problem-solving skills.
Experience of product maintenance over time and managing legacy code.
Excellent communication skills and ability to interact with senior stakeholders across all areas of the business.
Desirable

Experience of website performance / speed optimization / Content Delivery Networks.
Experience of PHP and Symfony.
Experience of React Native.
Deep personal interest in new web trends and technologies.