Top 5 News
Sheikha Moza inaugrates 'Baghdad: Eye's Delight' exhibition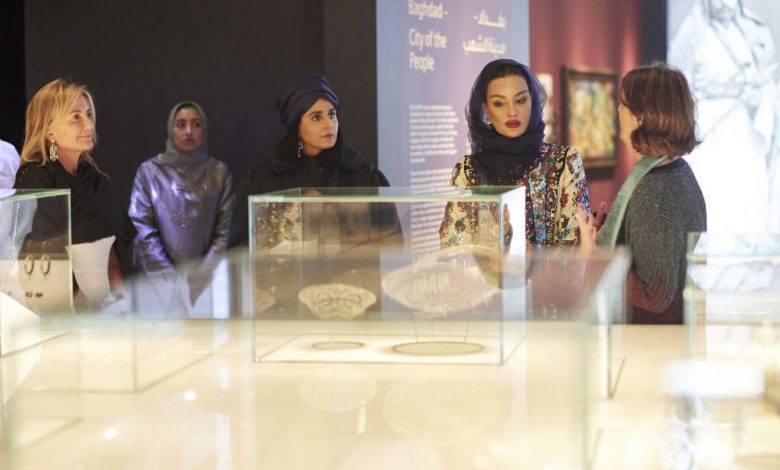 Her Majesty Sheikha Moza bint Nasser, Chairperson of the Qatar Foundation, opened the exhibition 'Baghdad: Eye's Delight' at the Museum of Islamic Art on Tuesday (MIA). The show, which will be on display at the MIA's Temporary Exhibition Gallery until February 25, 2023, introduces and honours Baghdad's significance throughout the Abbasid dynasty (750-1258) and its continuing influence in the area and beyond the world.
The exhibition is part of the Qatar-MENASA 2022 Year of Culture, an international cultural exchange aimed at increasing understanding between nations and their people, as well as Qatar Creates, a year-round national cultural movement that curates, promotes, and celebrates the diversity of cultural activities in Qatar.
The lecture examines Baghdad's significance as a great intellectual and cultural metropolis that has drawn scholars and thinkers from all over the world, as well as the city's incredible endurance in the face of conflict, brutality, and destruction throughout its history. The exhibition focuses on how Baghdad survived by capitalising on its Abbasid legacy.