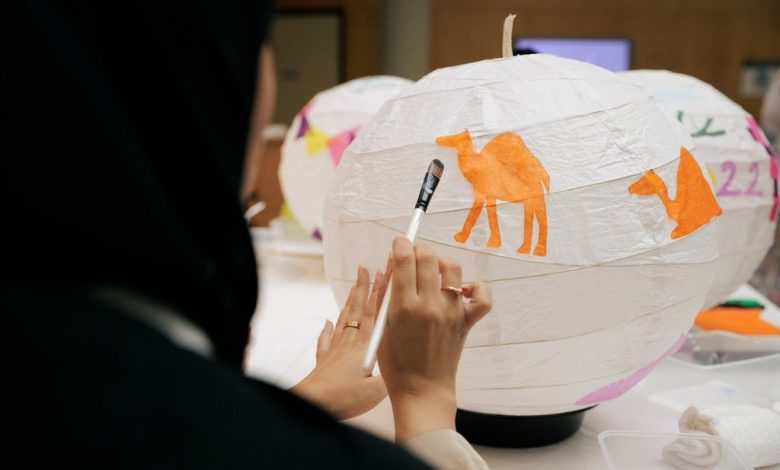 On November 20, students from Qatar will organise a lantern ceremony to illuminate Doha Corniche in honour of the commencement of the FIFA World Cup Qatar 2022TM.  
In advance of the event that will take place on the Doha Corniche, the Ministry of Education and Higher Education hosted a lantern-making workshop in coordination with the Supreme Committee for Delivery and Legacy. Schools from both public and private sectors took part in the workshops to display their students' artwork during the "Let's Light Up the Corniche" celebration.
This event, which is being staged to welcome fans attending the FIFA World Cup Qatar 2022TM, is one of the most significant to take place in the State of Qatar. One of the biggest events and recreational activities that will be place on the Corniche during the World Cup will involve 3000 to 4000 male and female children from 60 public and private schools carrying the lanterns they crafted with their parents down the Doha Corniche.