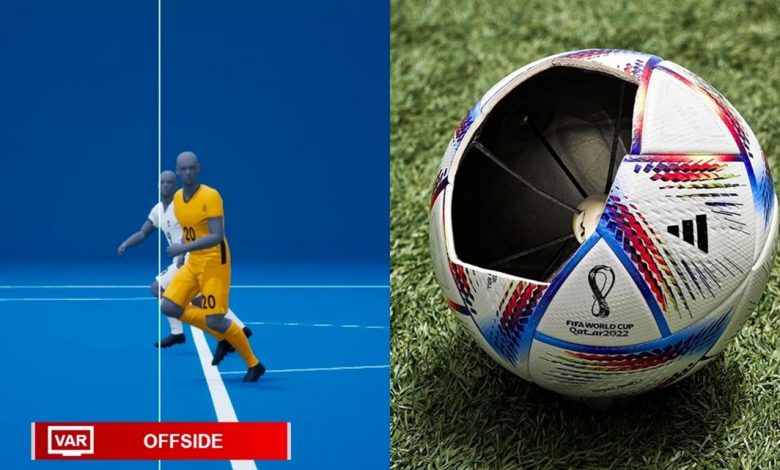 Technology and AI continues to play a key role in the FIFA World Cup Qatar 2022TM. By harnessing technology in football, the Qatar World Cup 2022 organisers are implementing and leveraging various technologies to improve the football experience for fans and players.
Experts in the sports and technology industry say harnessing the full potential of technology in football during the World Cup brings fair opportunities for the players and smooth experience for fans.
For the first time, in-built sensors in the ball and semi-automated technology to make accurate offside decisions are being used at the FIFA World Cup Qatar 2022TM. The semi-automated offside technology is a support tool for the video match officials and the on-field officials to help them make faster, more accurate and more reproducible offside decisions on the biggest stage of all. A video assistant referee (VAR) system is also used as support tool for officials. The use of video match officials (VMOs) in football was included in the 2018/2019 edition of the Laws of the Game and was successfully used at the 2018 FIFA World Cup. A command centre supervises all operations of the Qatar World Cup 2022 stadiums.