Dining
Top 5 Greek foods in Qatar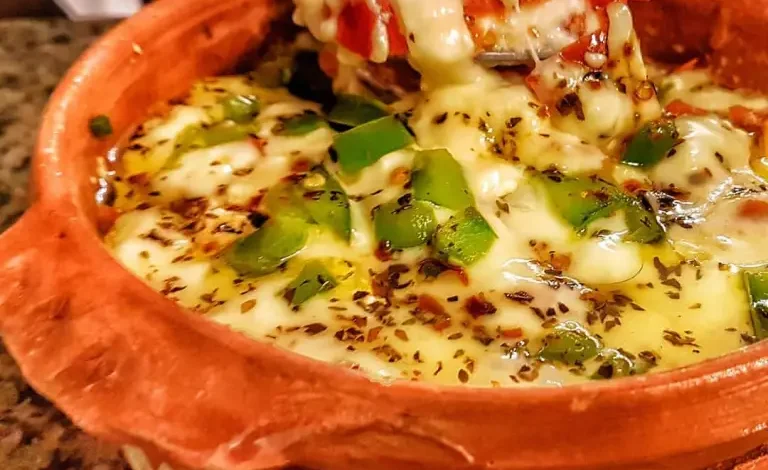 Qatar is a foodie's paradise with a wide variety of international cuisines. The contemporary Middle Eastern nation is growing in popularity with travelers and provides distinctive experiences that satisfy all preferences and interests. Greece's distinctive flavors, natural ingredients, and lovely environment inspire Greeks in Doha and even locals to create their own Greek restaurants and cafés, which are at the top of the list of mouthwatering Mediterranean restaurants.
Greek Salad
The good news about Greek salads is that they are consistently prepared. Every time, the same great components, straightforward presentation, and fresh ingredients are used. Of course, several regions of the nation have their own regional salads, some of which include distinctive local ingredients. Horiatiki, the typical Greek salad or Greek village salad, is most frequently served in Greece from the beginning of spring to the beginning of September. Furthermore, it makes the most use of the fresh vegetables available during the season, such as juicy tomatoes, cucumbers, green bell peppers, and onions. This salad needs premium Greek kalamata olives and smooth feta cheese, which is manufactured from sheep's milk. The gorgeous fresh salad is topped with huge pieces or blocks of cheese, never crumbled. Simple as they come, the dressing consists of a dash of excellent extra virgin olive oil and citrus.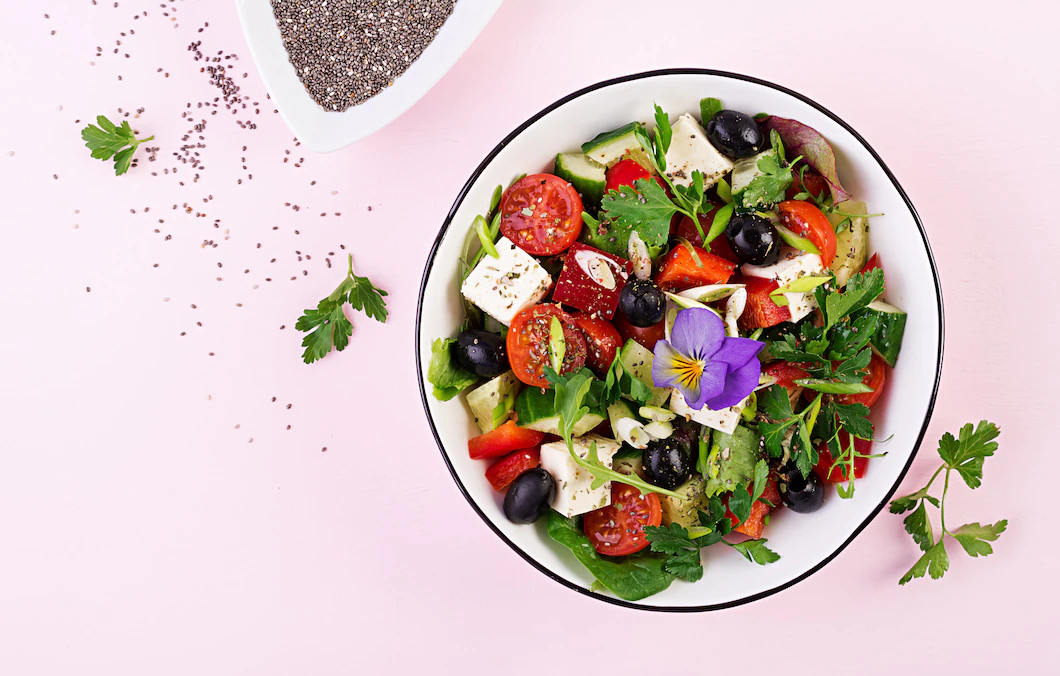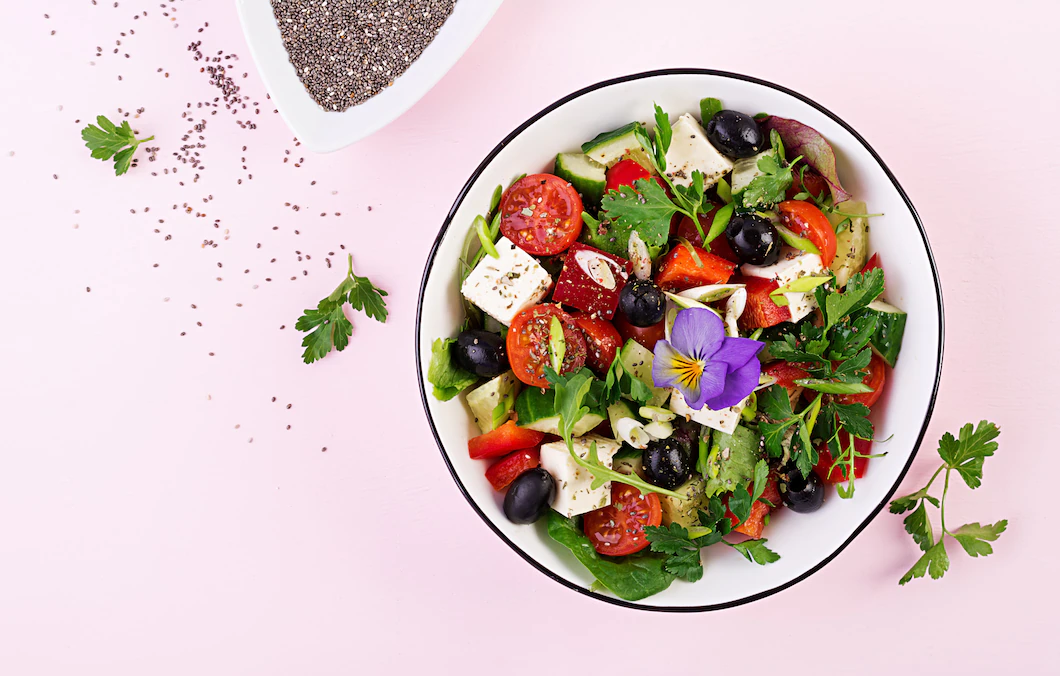 Souvlaki
Souvlaki literally translates as beef on skewers. However, Greeks sometimes use it to refer to the dinner itself, which consists of warm pita bread stuffed with flavorful grilled meat and drizzled with Tzatziki sauce. Other condiments and even a few french fries are frequently added to the pita. A fantastic Greek souvlaki marinade, top-notch chicken, and pita toppings are three basic ingredients for a souvlaki recipe.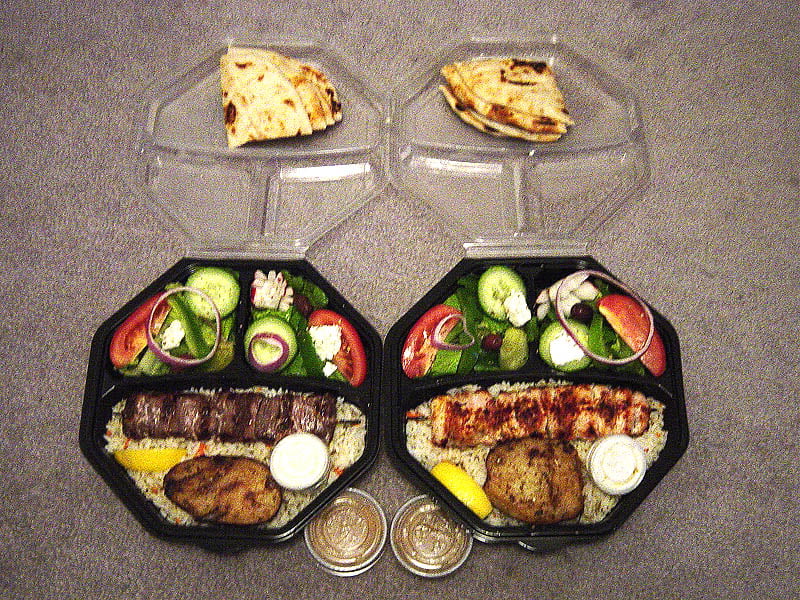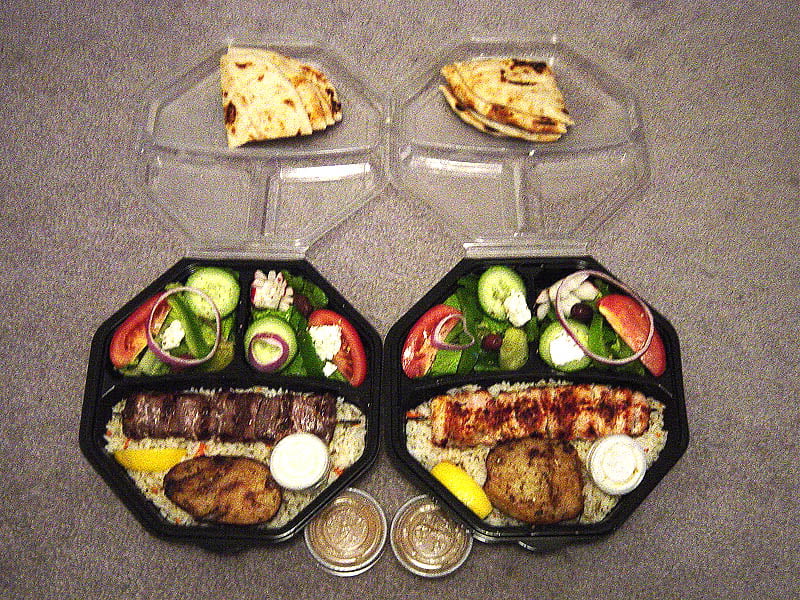 Bouyiourdi
The nicest part about Bouyiourdi Is that it is a simple, quick, and classic Greek recipe. In a clay pot, you layer a block of feta cheese with slices of tomatoes, onions, herbs, and pepper. Extra virgin olive oil is then drizzled over everything before the saucepan is placed in the oven. Bring the dish straight from the oven to your dining table after the feta softens and turns gooey like a delicious hot fudge.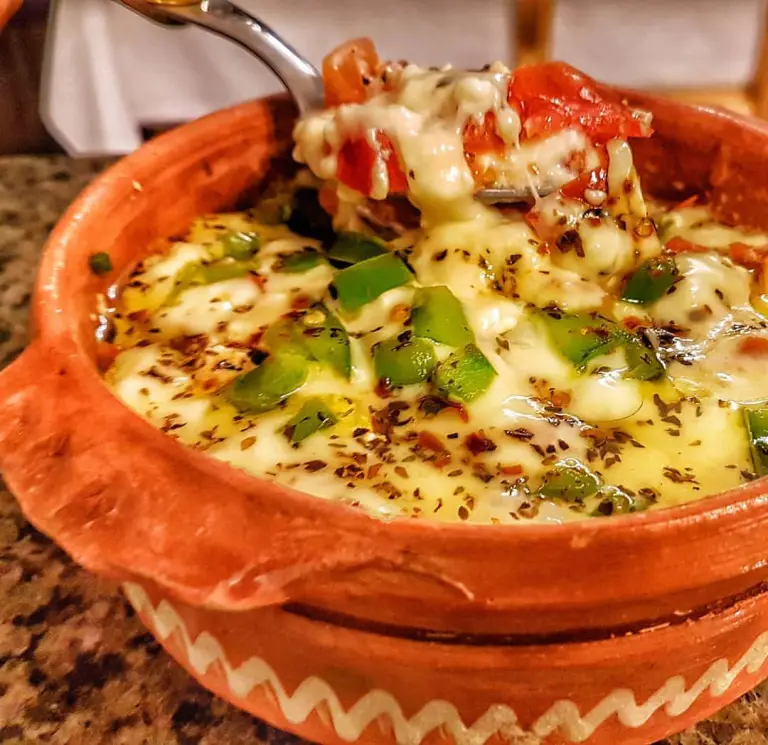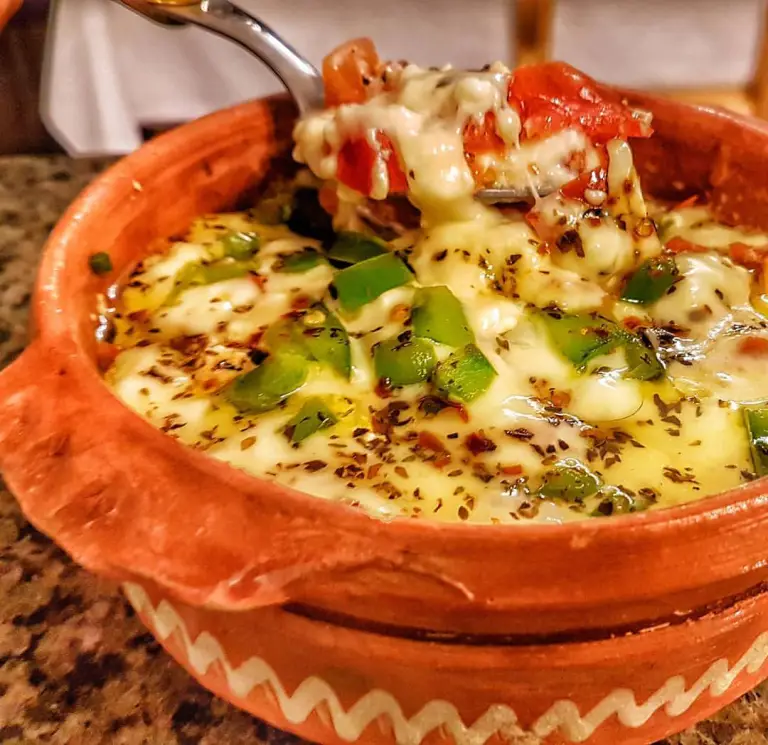 Koulouri
Amazingly crispy on the surface and really soft and somewhat chewy in the middle, this Greek snack resembles thin bagels and tastes well eaten alone or with a topping. Traditional Greek bread rings with a sesame crust can be served with either sweet or savory sides. You can split them in half crosswise and smear them with butter, honey, or jam for breakfast, or having them as a hearty snack with feta cheese, Graviera, and Kalamata olives is just delicious.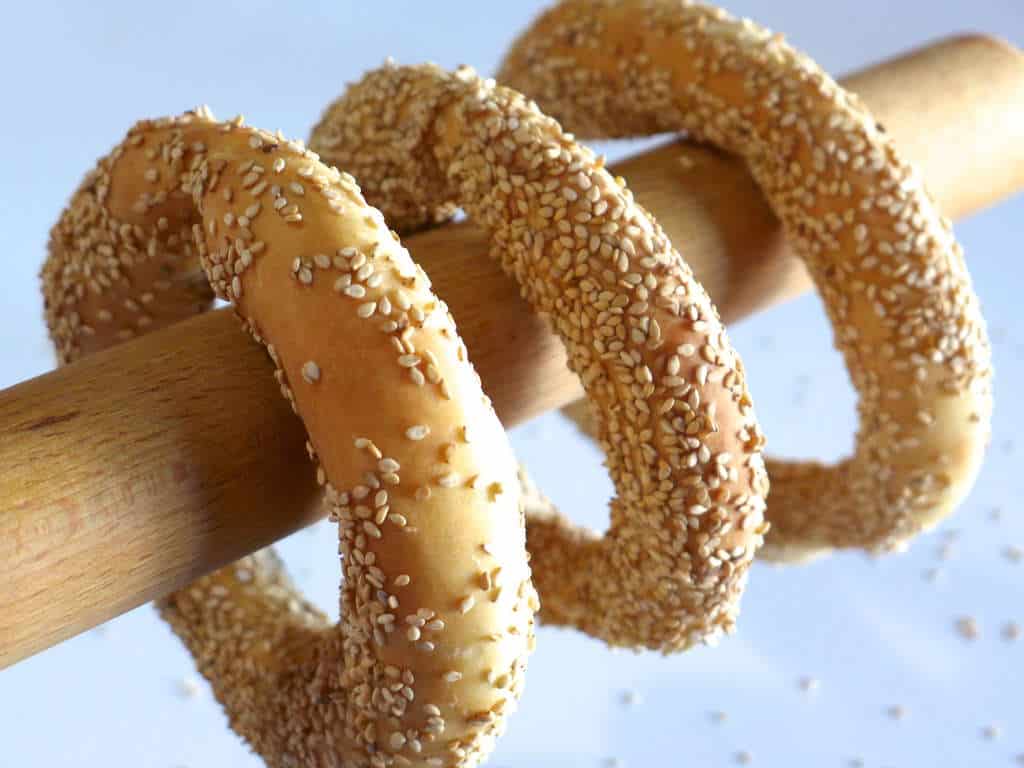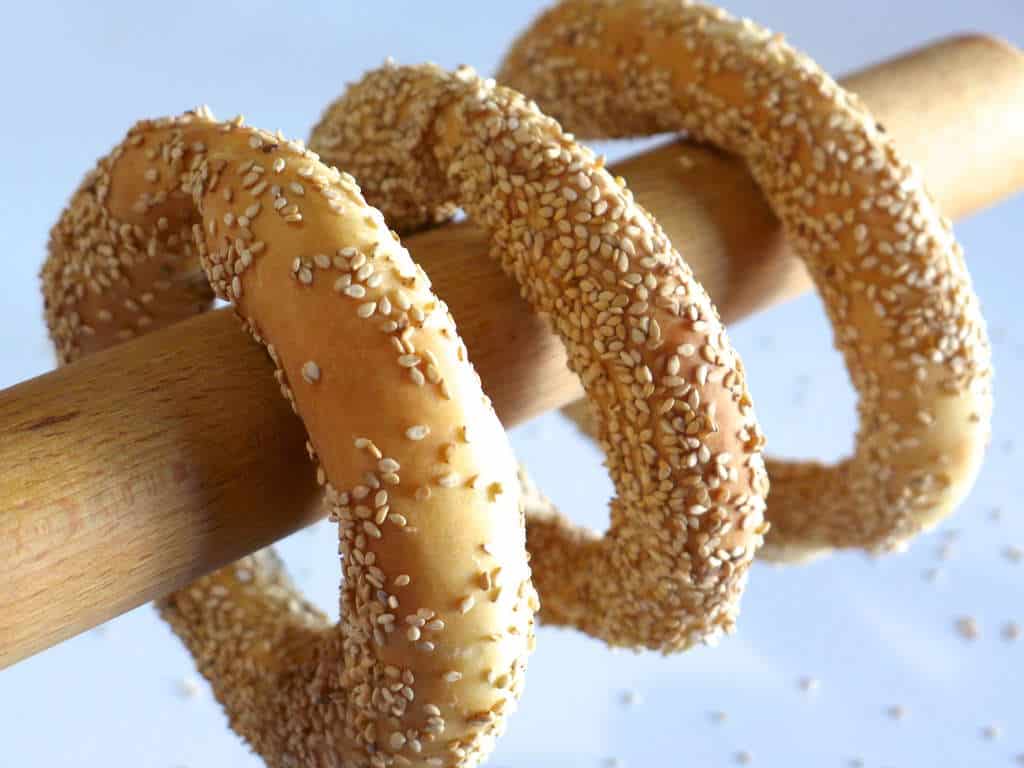 Paidakia Arnisia
The lamb is usually chopped into small rib chops, or paidakia, sometimes known as Greek lamb chops, for use in Greek dishes. The full set of ribs from a rack of lamb can be served single cut double cut if they are too tiny. Using a charcoal grill to cook the paidakia will ensure that they are crispy and smoky. If you don't have the time or room for a formal barbeque, they also perform well on a grill pan or in the oven.