Top 5 News
UAE President and Amir discuss strengthening relation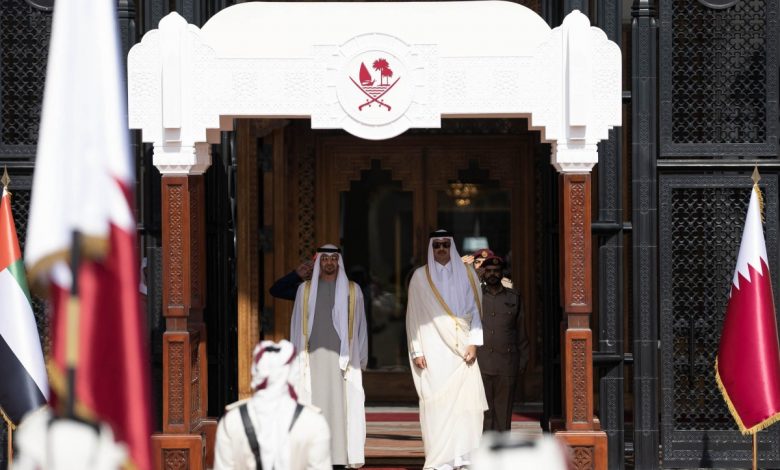 On Monday, an official meeting was conducted in the Amiri Diwan between the Amir, H.H. Sheikh Tamim bin Hamad Al-Thani, and the President of the United Arab Emirates, H.H. Sheikh Mohamed bin Zayed Al Nahyan.
H.H. the Amir greeted H.H. President of the United Arab Emirates and the accompanying entourage at the start of the meeting. Then, His Highness congratulated H.H. Sheikh Mohammed bin Zayed Al Nahyan on the 51st National Day of the UAE, expressing his hope that this visit will further the expansion of joint cooperation ties between the two friendly nations.
For his part, H.H. President of the UAE thanked H.H. the Amir for the gracious welcome and warm hospitality and congratulated Qatar on its continued hosting of the FIFA World Cup Qatar 2022TM as well as on its extraordinary achievement in planning and hosting this international competition.
In their discussions, they focused on ways to strengthen the bonds of cooperation for the benefit and interest of the two brotherly people, as well as on joint Gulf action. They also discussed the brotherly bilateral relations between the two countries and ways to support and consolidate them in various fields.