Life Style
Where to celebrate New Year's Eve in Doha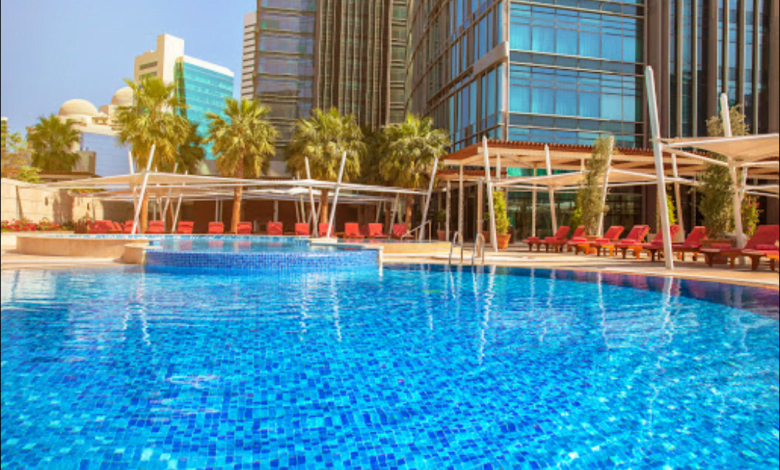 New year's resolutions, goals, expectations, and major celebrations all come with it. Spending time with family or friends, savouring a wonderful meal, watching spectacular fireworks, and having a stroll through the energetic streets are some of the things that people look forward to doing on New Year's Eve. Everyone in Qatar is really excited and happy about 2022, but everyone is also looking forward to 2023. And what better way to welcome in the new year with your loved ones than with some festive celebrations? If you need help deciding where to travel, we are ready to help. Here is a list of locations in Qatar where you can celebrate the New Year.
Mandarin Oriental
One of Qatar's finest hotels to ring in the new year in Doha is Mandarin Oriental. The hotel, which is in the heart of Downtown Doha, offers upscale amenities for the comfort and delight of its visitors. At the Aqua Restaurant or the Mosaic Restaurant, one can have an intimate dinner at New Year's Eve. Mosaic has nine live cooking stations that specialise in different international cuisines. Enjoy the start of the new year with family and friends at Aqua Restaurant's rooftop Al Fresco dining area.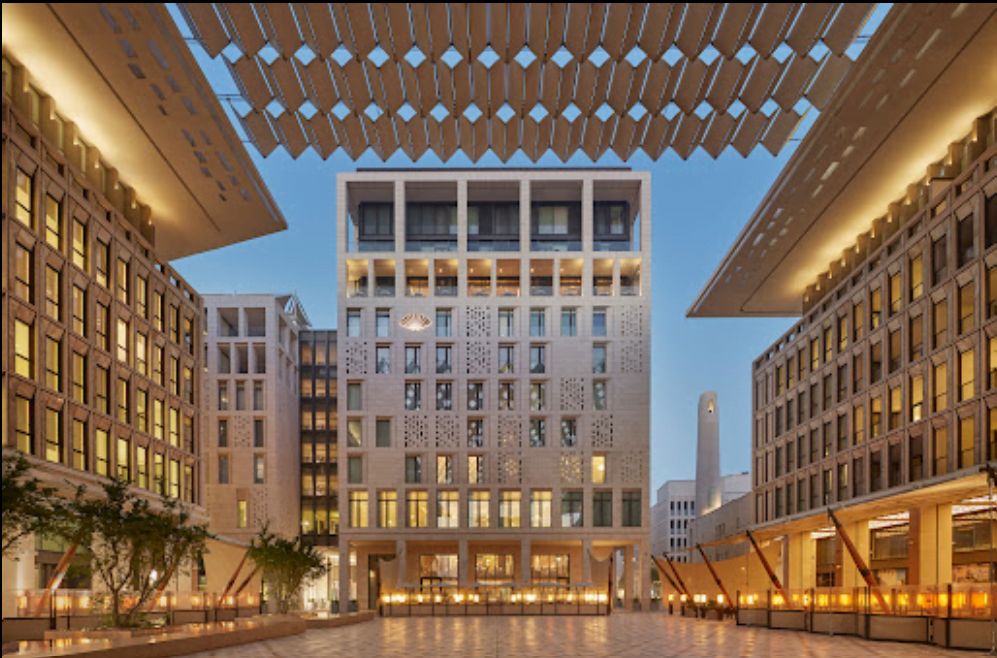 Banana Island Resort
Banana Island Resort by Anantara Doha is unquestionably one of the best hotels in Doha where a lavish New Year's celebration can be experienced. As the resort is situated on a secluded beach with water villas and incredible peacefulness, it offers the most exclusive New Year's Eve celebration in Qatar. This resort is a terrific place to ring in the new year in style because it offers stunning sea views and top-notch amenities. Enjoy delicious culinary treats or a full candlelight meal as part of your New Year celebrations in Doha at one of the resort's many fine-dining restaurants. For a filling meal, Riva, Azraq, Al Nahham, Q Lounge & Restaurant, Ted's, and Zest are all excellent options.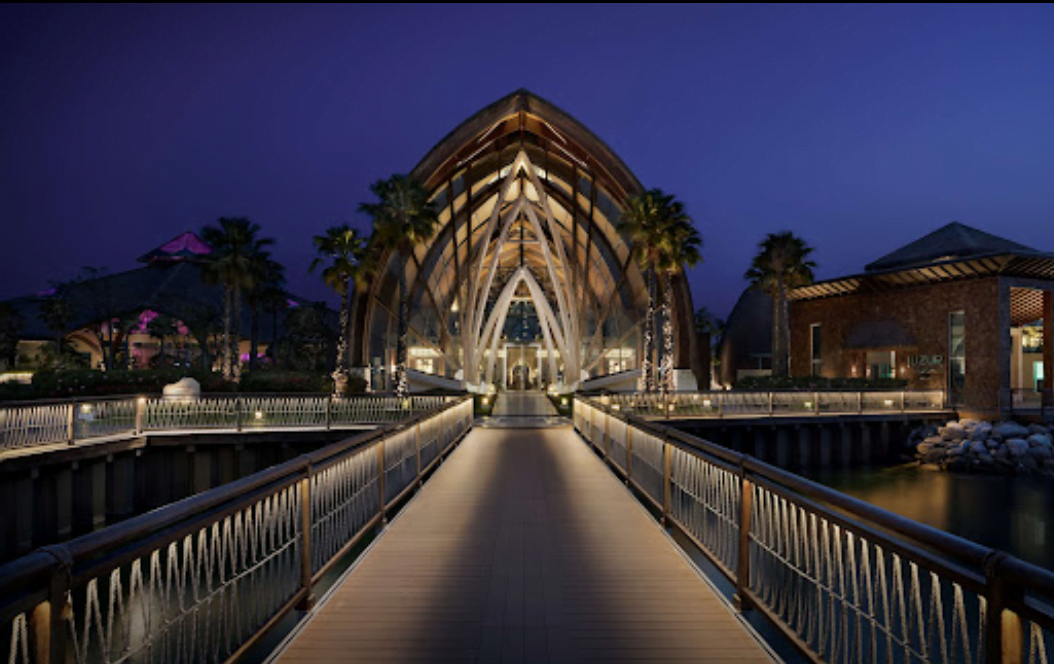 City Centre Rotana Doha
In the heart of West Bay, there is a 5-star hotel called City Center Rotana Doha. With its large suites and floor to ceiling windows, this hotel offers breathtaking views of the sea and the skyline of Doha. The greatest place to ring in the New Year in Doha is Teatro, a fine dining establishment inside City Center Rotana Doha that provides a special New Year Eve dinner for those who like to start the celebrations with a heavy meal. The restaurant guarantees a wonderful New Year's eating experience with its 5-course Asian menu, joyful ambiance, and uninterrupted services.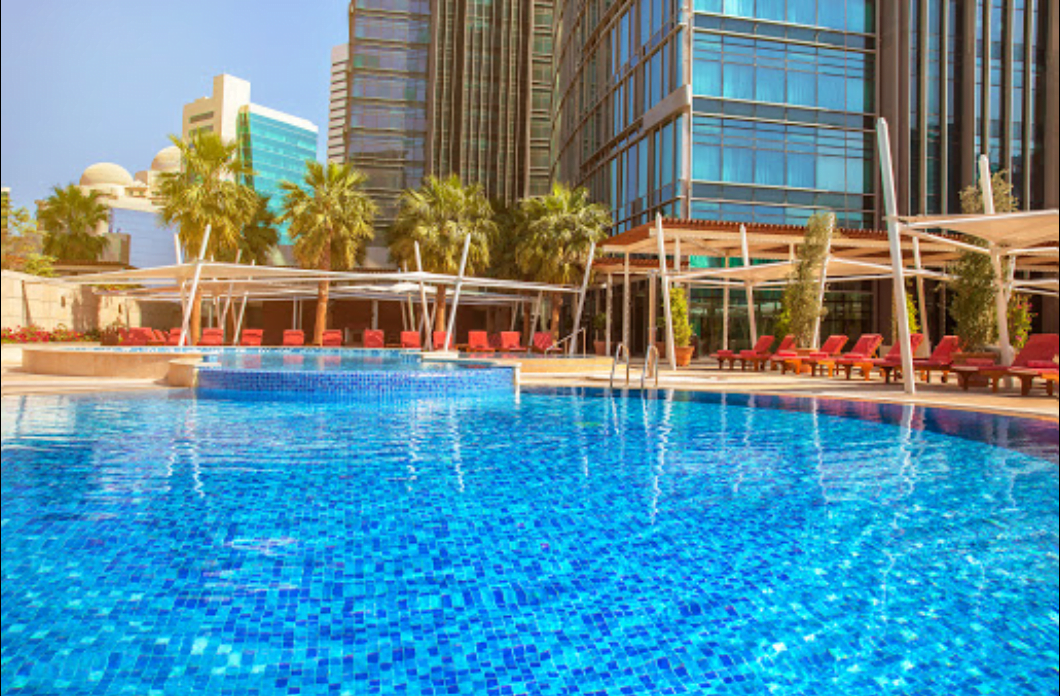 Crowne Plaza Doha, West Bay
Looking for New Year's events in Qatar? The Crowne Plaza Doha West Bay, which conducts a variety of themed parties to mark the start of the new year, is one of the many venues in Qatar that host new year festivities. The hotel also throws countdown celebrations with a lot of fervour and zest to usher in the new year festivities. For those who want to celebrate by indulging in delectable foods, the hotel also hosts New Year's Eve dinner. Two of the hotel's fine dining establishments are Nidaaya and Matamaal, and it also has pubs and lounges such The Vogue Club, Brewskis and Grub, and Riqqa Lounge. These clubs offer a wild New Year's Eve complete with a DJ, cocktails, and a party.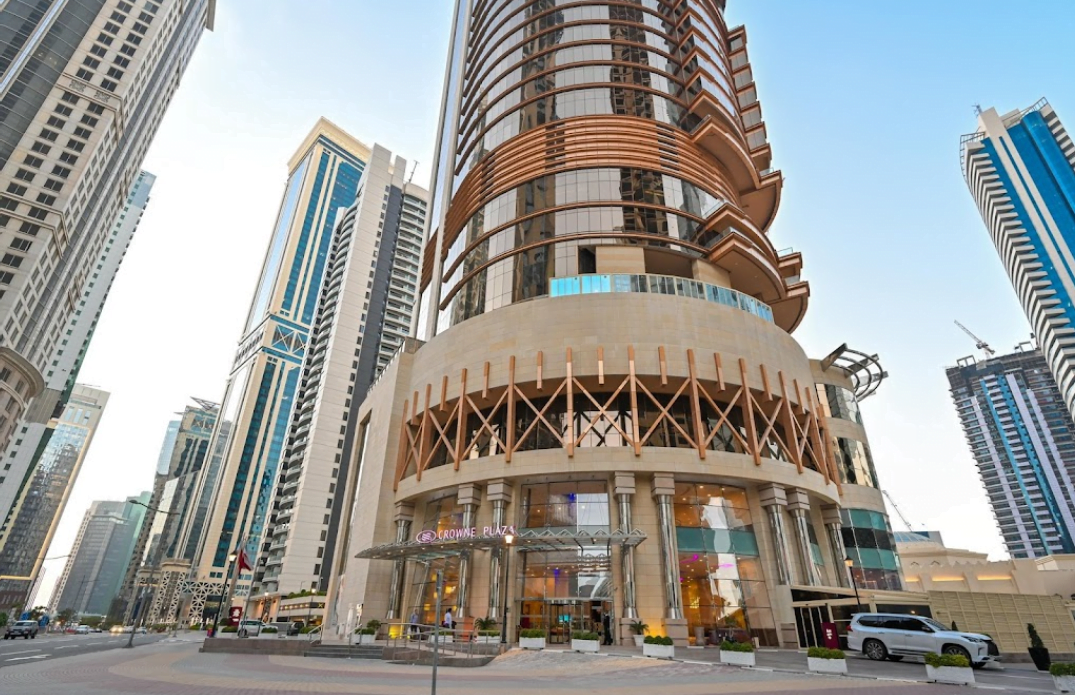 Grand Hyatt Doha Hotel & Villas, West Bay
To ring in the New Year in Qatar, consider staying at the opulent 5-star Grand Hyatt Doha Hotel & Villas. The Grand Hyatt boasts one of the greatest levels of Arabic hospitality in the nation in addition to a 400-meter private beach with stunning views of the Arabian Gulf. This hotel is a terrific choice for your stay in Doha during the new year's celebrations thanks to its colourful decor with a dash of contemporary flair and sophisticated amenities. The hotel also offers a number of New Year's Eve festivities, which are a wonderful way to spend time with friends and family and ring in the new year. The hotel's on-site Dunes Bar, which hosts themed nights with live entertainment, is a fantastic place to celebrate the start of the New Year.