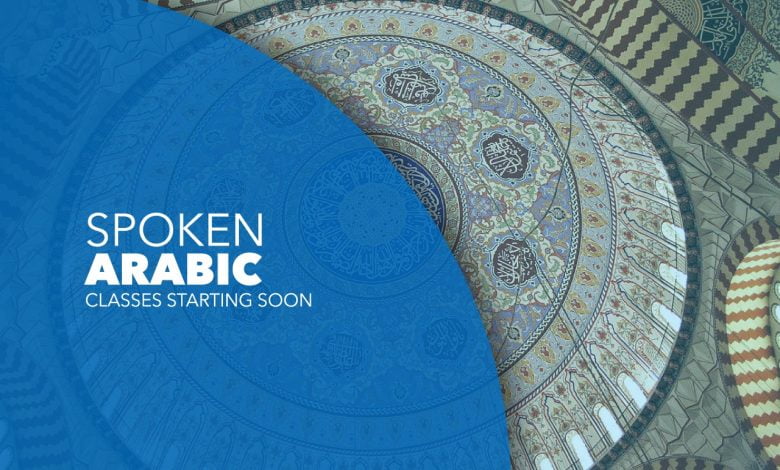 Arabic is the official language of Qatar, and it is essential to know at least some basic phrases and sentences to communicate with the locals. Whether you are a tourist or a resident, taking Arabic language classes can be a great way to learn the language and understand the culture of the country. Qatar has many institutes and centers that offer Arabic language courses for all levels of learners. In this article, we will explore where to take Arabic language classes in Qatar.
Qatar University
Qatar University is one of the oldest and most prestigious universities in Qatar. The university offers Arabic language courses for non-Arabic speakers. The courses are available for all levels, from beginner to advanced, and they are designed to teach both the language and culture of the Arab world. The courses are conducted by highly qualified teachers who use modern teaching methods to make learning fun and interactive.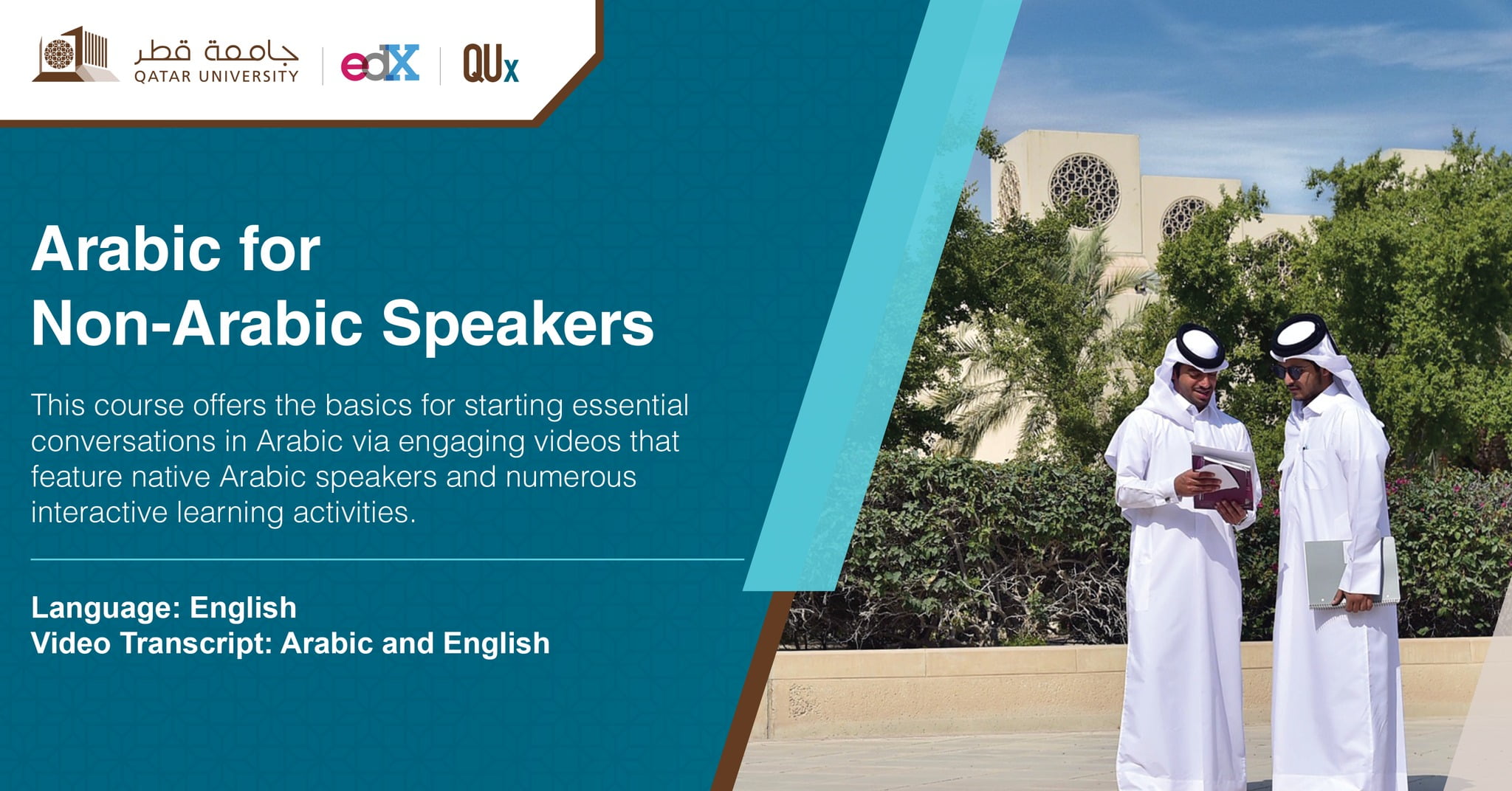 Doha Institute for Graduate Studies
The Language Center (LC) at the university is committed to promoting Arabic as a global language for academic study and research in line with the institution's goals. The LC recognizes that many graduates in the Arab world struggle to use academic Arabic effectively at the postgraduate level. As a result, the LC will provide advanced specialized training in academic Arabic for DI students that aligns with their respective fields of study. To achieve this goal, new students at the DI will be required to undergo a diagnostic test to assess their individual needs and determine the type of training required during their academic program. This diagnostic test is the first of its kind in Arab educational institutions and was developed using writing samples from master's level students across various disciplines. The aim was to identify common errors and challenges that students face when expressing themselves in academic Arabic.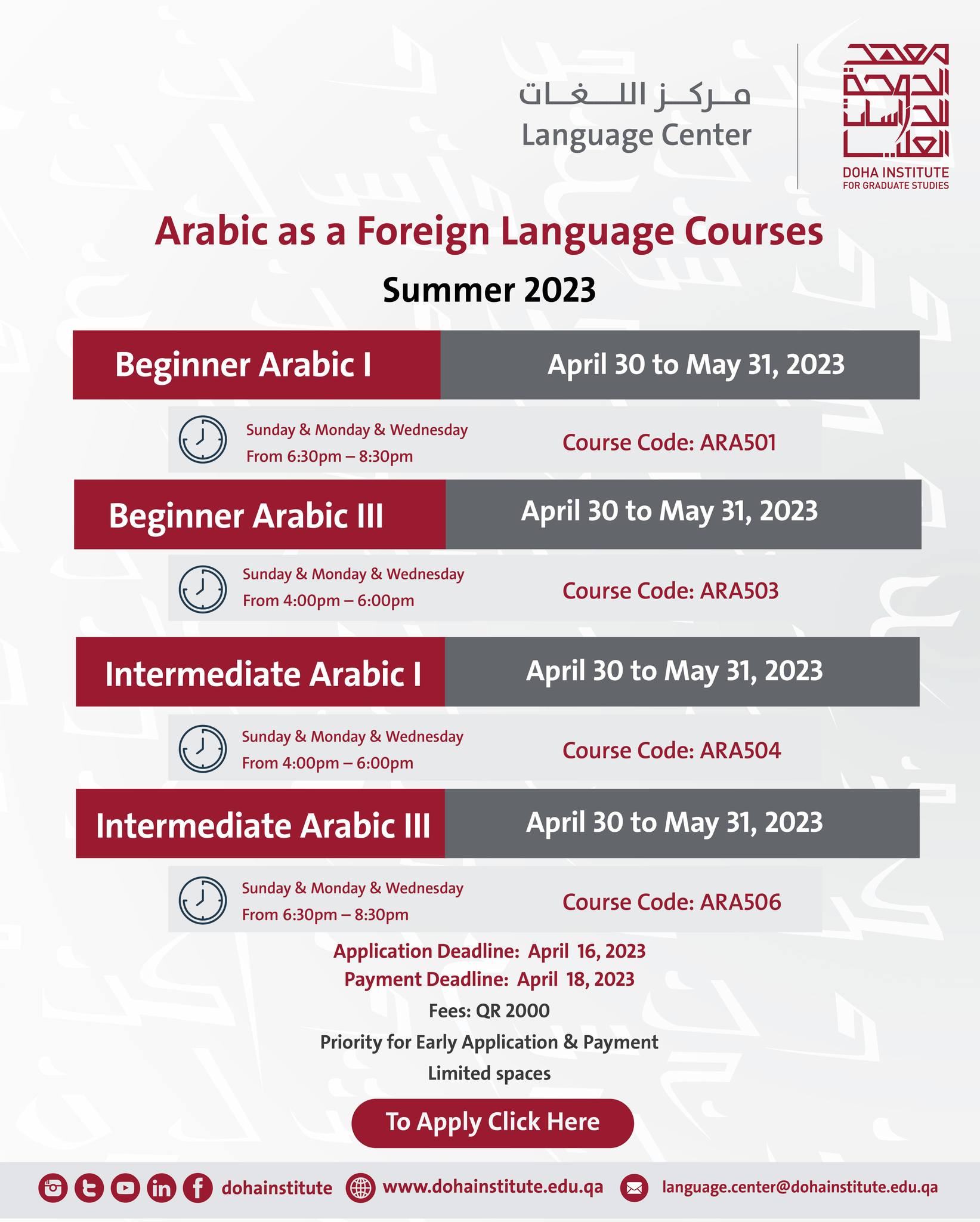 Berlitz Language Center
Berlitz is a global language center that offers Arabic language courses in Qatar. The center offers both group and individual classes, and the courses are available for all levels. The teachers at Berlitz are highly experienced and use the latest teaching methods to make learning Arabic fun and interactive. The center also offers online courses for those who cannot attend the classes in person.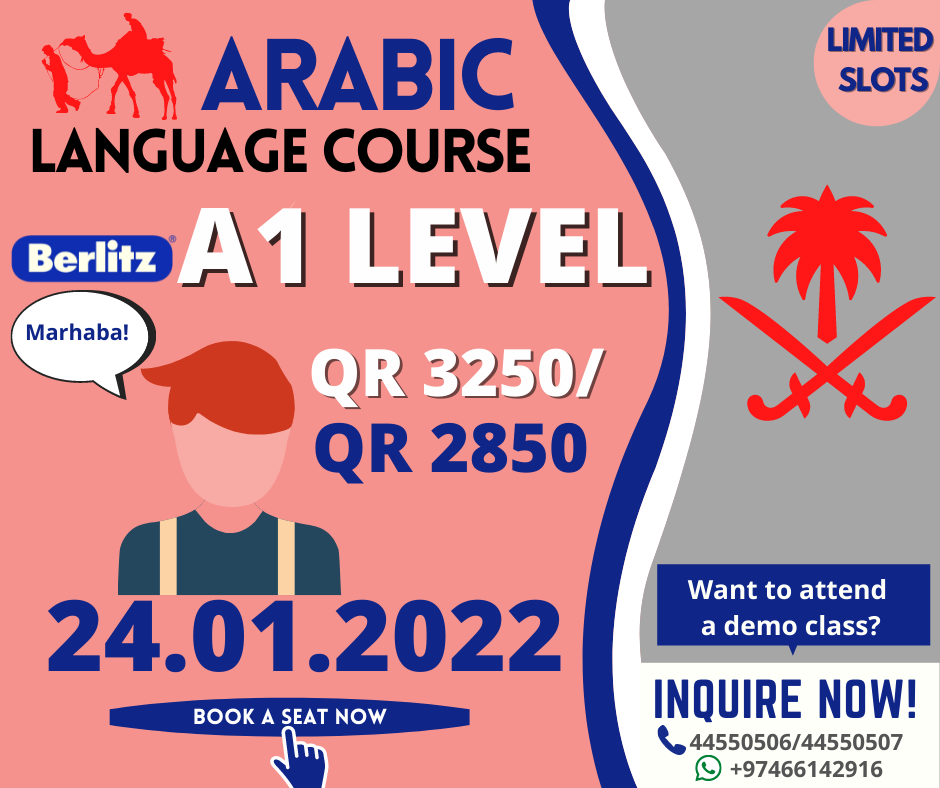 Professional Language Center
The Arabic language course is designed for individuals who have no prior experience with the Arabic language. The classes are held at a school and are conducted by a certified instructor with extensive experience. The course is structured to provide an interactive and engaging learning experience that focuses on spoken communication through group activities and role-playing exercises. While the primary emphasis is on spoken communication, there is a systematic approach to learning grammar, vocabulary, and pronunciation, ensuring students improve their language proficiency in all aspects. The instructor communicates exclusively in Arabic to promote comprehension and listening skills among the students.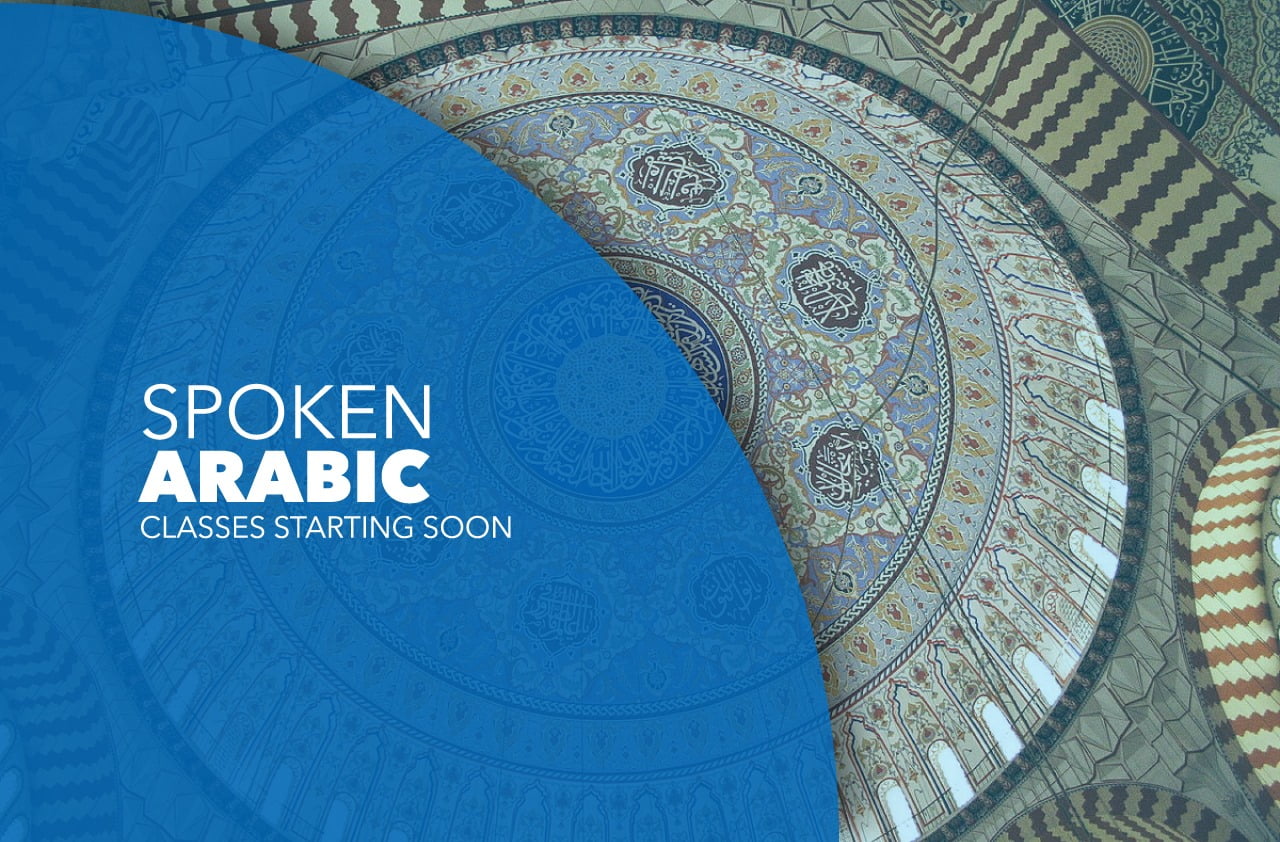 Educate Learning Centre
The Arabic language course offered by Educate Learning Centre in Doha, Qatar is ideal for individuals, groups, and corporations as it introduces learners to modern standard Arabic. The course is designed to equip learners with the necessary language skills to effectively engage in everyday life in Qatar and other Arabic-speaking communities. With over a decade of experience, Educate Learning Centre has a proven track record of successfully teaching the Arabic language to thousands of students, including beginners, covering all aspects of the language.