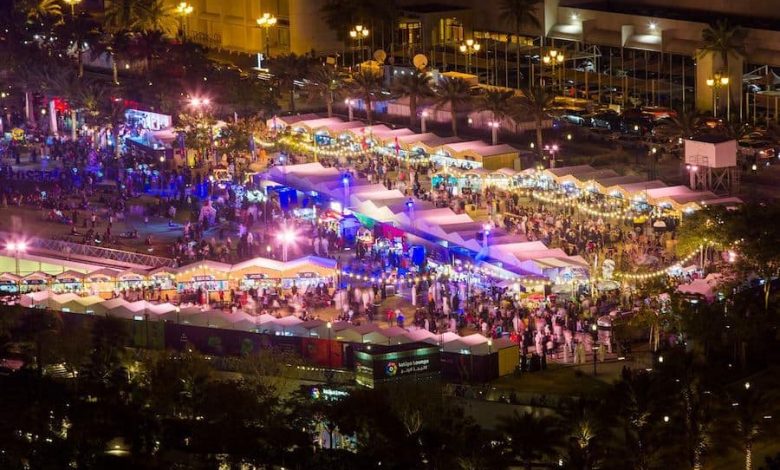 Residents and visitors eagerly anticipate the Qatar International Food Festival (QIFF) every year, whether they enjoy the outdoors or not. Everyone from the foodie to the food explorer to the hard worker seeking a refreshing treat and fun day out can find something to enjoy at QIFF, including a wide variety of culinary options, fantastic outdoor family entertainment, and multicultural activities.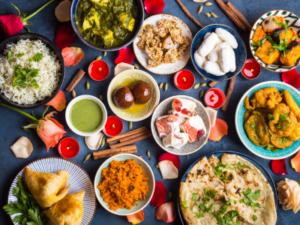 What's it about
The Qatar International Food Festival (QIFF) is a unique occasion and initiative by Qatar Tourism that showcases the variety and vibrant culture of Qatar by bringing together the greatest culinary traditions from across the globe. This exciting event offers a full weekend of gourmet outdoor eating and drinking as well as family-friendly fun and entertainment, showcasing the top-notch hospitality and cuisine services Qatar has to offer. The event promises lots of fun from the inventive dishes prepared by local and visiting chefs. This year it will be held from 1st March 2023 till 11th March 2023.
Registration for vendors
Vendors wishing in taking part in the 12th iteration of the food festival must register and submit a copy of their CR and health certificate. Al Bidda Park hosted the previous round of the culinary event in December 2021. This year's event will feature food trucks, food booths, live culinary demonstrations, performances, and entertainment activities.
Raising the bar
Every year, foodies from Qatar and around the world are invited to QIFF, one of the nation's most eagerly awaited events, to celebrate the world's many cuisines. The standard will be upgraded to provide better and more original experiences after previous successful editions staged at significant locations around Qatar. The festival's organizers every year bring forth an unprecedented explosion of flavors, eye-popping entertainment, cultural performances, and enjoyable activities for people of all ages, all gathered in Qatar's iconic landmarks.
Entertainment
Live entertainment will be provided for the duration of the festival. There will be unique performances and attractions at the festival based on the cultural offers of the nation. In addition to the main stage, there will be off-stage entertainment, mascots, and Instagram-friendly constructions with food-themed decor.
Delectable cuisines
You will get the chance to sample different and amazing food options over the course of 11 days, so take a vacation from cooking and treat your taste buds to something new. Popular restaurants, brand-new establishments, and caterers will be available from all over the city, serving mouth-watering treats from all the major international cuisines to popular Arabic specialties. They will also offer fresh organic produce, healthy options, creative creations, and food pairings that are sure to surprise you. Visitors to QIFF will be introduced to a notable number of up-and-coming local enterprises and startups' food and drink offerings for the first time.
Culinary experiences
All five senses are said to be involved in the art of cooking, and even the sixth if you count strange appetites. The only food festival in town that provides a wide range of food-related activities in addition to dining is QIFF. In addition to the daily live cooking demonstrations by internationally renowned chefs at the festival's cooking stage, QIFF will also offer a variety of exclusive interactive cooking and tasting sessions where aspiring chefs can observe and pick up master skills and techniques from their favorite renowned chefs.