Top 5 News
Awqaf Ministry launches Endowment Studies Center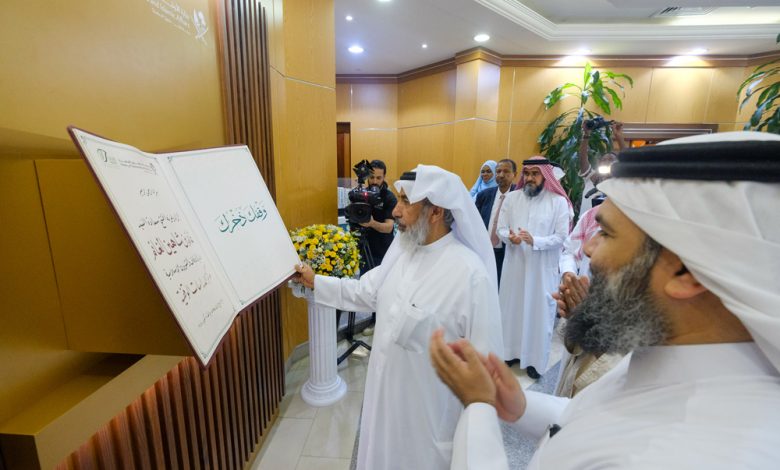 H.E. Ghanem bin Shaheen Al Ghanem opened the Centre for Endowment Studies yesterday. During the inaugural event, attended by Niger authorities, the Minister said he hoped the centre will be a pioneer in endowment studies globally. Sheikh Dr. Khalid bin Mohammed Al Thani, Director-General of the General Administration of Endowments at the Ministry, said in a speech that the launch of the Endowment Studies Centre coincides with Qatari Endowments' legal, electronic, and other advances.
The centre's work will be based on a number of tracks that contribute to enhancing endowment culture inside and outside Qatar, such as the printing of verified books and scientific theses, the establishment of the International Research Award, the publication of the Endowment Scout, the largest database on endowments, the establishment of the refereed journal to publish research and discreet studies, and the establishment of specialised seminars and courses.
Khadidjah Diallo, Director-General of Niger's High Authority for Waqf, complimented Qatar's experience handling endowment projects and humanitarian activities. Her travel to Qatar allowed her to draw inspiration from the country's experience in this subject and interview project stakeholders.