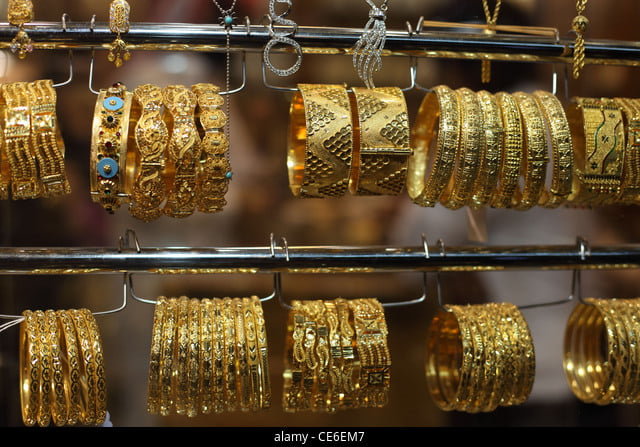 Whether you are buying clothing, purses, shoes, or accessories, shopping is always interesting. We are confident that Qatar will make you a shopaholic if you visit the nation. The nation has plenty to offer tourists, from opulent shops to historic souqs. There are so many colourful and distinctive items available in these traditional marketplaces, known as souqs in Qatar, that it is a pleasure to meander through and enjoy shopping there. You may satiate your thirst for gold jewelry at the Gold Souq Qatar. Beautiful jewelry at reasonable costs is hard to find elsewhere, but you can get it here. Explore this guide to learn more about this magnificent Qatari shopping destination.
The best gold market in Qatar
People may more easily visit the Gold Souq because of its convenient position in the heart of Doha's downtown. There are several gold stores in this shopping haven near the renowned Souq Waqif, selling beautiful pieces of gold at affordable costs. At the Gold Souq Doha, you can buy everything from imported bracelets to hefty or elegant chains, rings, and bridal jewelry. You receive official authenticity documentation attesting to the gold's authenticity and uniqueness. Before the purchasers, gold that has been hallmarked and has an authenticity certificate is weighed.
Pendants with a person's name printed in Arabic are some of the nicest items of jewelry to purchase from the Gold Souq. This can be the ideal gift to give your partner if you want to give them something thoughtful and special that will make them feel loved and special. The jewelry found here comes in a variety of metals, including silver, platinum, and pearls, but the majority of it is made of 22-karat gold.
Fairly low-cost than other markets
Whether it is made by hand or by machine, gold is valued based on its weight on the market that day. Prices are substantially lower here than they are in most other places in the globe, and with some skillful bargaining, you may get a great deal. Watch out for pearls, which once served as Qatar's main source of revenue. In several of the stores, traditional bridal jewelry is on display. Qatari girls received solid gold belts, headpieces, necklaces, and hair accessories from their prospective husbands before the wedding. Gold is frequently exquisitely created by second and third-generation talented artisans, many of whom can gladly make up a piece of jewelry based on your own unique design, as well as resize, repair, or buy gold from you. A purchase receipt or police authorization is required to sell gold.
Not worry about being tricked
Don't be concerned about fake jewels. The local ministry, or Baladiya, carefully regulates the stores here, and the merchandise is marked properly. In fact, when you purchase a piece, such as a bangle or a diamond ring, they will give you a card stating the weight of gold in grams, the karat, and if it contains diamonds, the carat, clarity, and colour, among other things. You can be confident that what you purchased is genuine, and it may even be useful if you decide to sell it in the future.
Traditional market near Gold Souq
When you have finished shopping for gold in the Gold Souq, you may visit the Souq Waqif, another intriguing alternative located just a short distance away from the Gold Souq. One of Qatar's oldest markets, Souq Waqif, provides the finest shopping opportunities for those interested in purchasing various traditional souvenirs and other goods. At Souq Waqif, there are activities outside shopping, such as dining and a falconry performance. A sumptuous and pleasant stay is guaranteed to guests at any of the upscale hotels located in or close to Souq Waqif. Al Sadu weavings, Arabic sweets, oud fragrance, spices, dates, shisha, incense sticks, and other such traditional items are available from a variety of shops in this area.
Operational timings
The souq is open from 9 a.m to 10 p.m, except on Fridays when it opens at 4 a.m. However, keep in mind that most stores close between 12 and 4 p.m. on weekdays. Come in the morning to escape the crowds, but if you want to watch the souq come alive, come in the evening if you don't mind the crowds.
Ways to reach Gold Souq
Due to its excellent location, which is widely accessible from practically every section of Qatar, getting to the Gold Souq is extremely simple. The old Gold Souq is situated in Old Al Ghanim, immediately behind the massive Al Fardan structure and near the bus terminals. If you are approaching the Corniche from Bank Street, turn right immediately before the Al Fardan building, then continue straight until you see all the jewelry stores.