Explore
5 places for a night walk in Qatar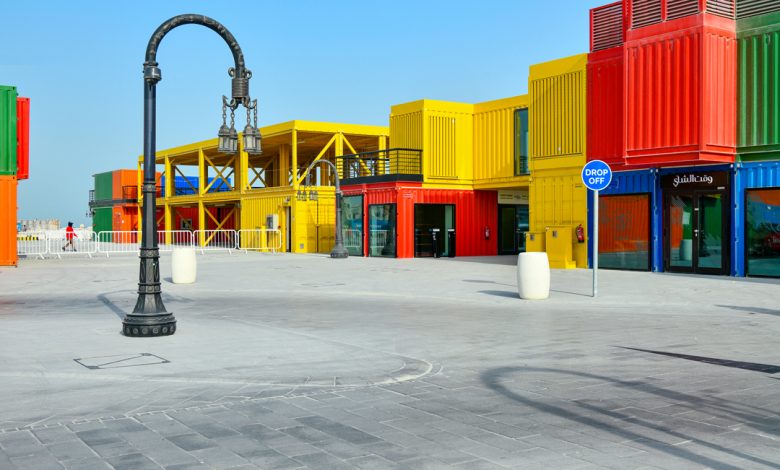 Taking a stroll in pleasant weather is one of life's greatest pleasures, and we are lucky enough to enjoy such conditions almost constantly here in Qatar. Great walking paths can be found all throughout the city, and we have compiled a list of five of the best ones for you to try right away.
Aspire Park
The largest park in Doha is a great spot to go for a stroll. We love taking pictures here because in addition to the extensive pathways, this park provides views of the famous Torch Hotel and Khalifa International Stadium. If you find yourself becoming bored on your walk, you may always stop by Villaggio Mall to get some exercise and people-watch. Among Aspire Park's many amenities are jogging and walking paths, a running track with rubber flooring, expansive greenery, children's playgrounds, and a café with a view of the park's expansive lake. The Aspire Park features a large lake teeming with aquatic species, providing guests with an additional touch of nature to complement the park's already attractive cafés and green shady areas.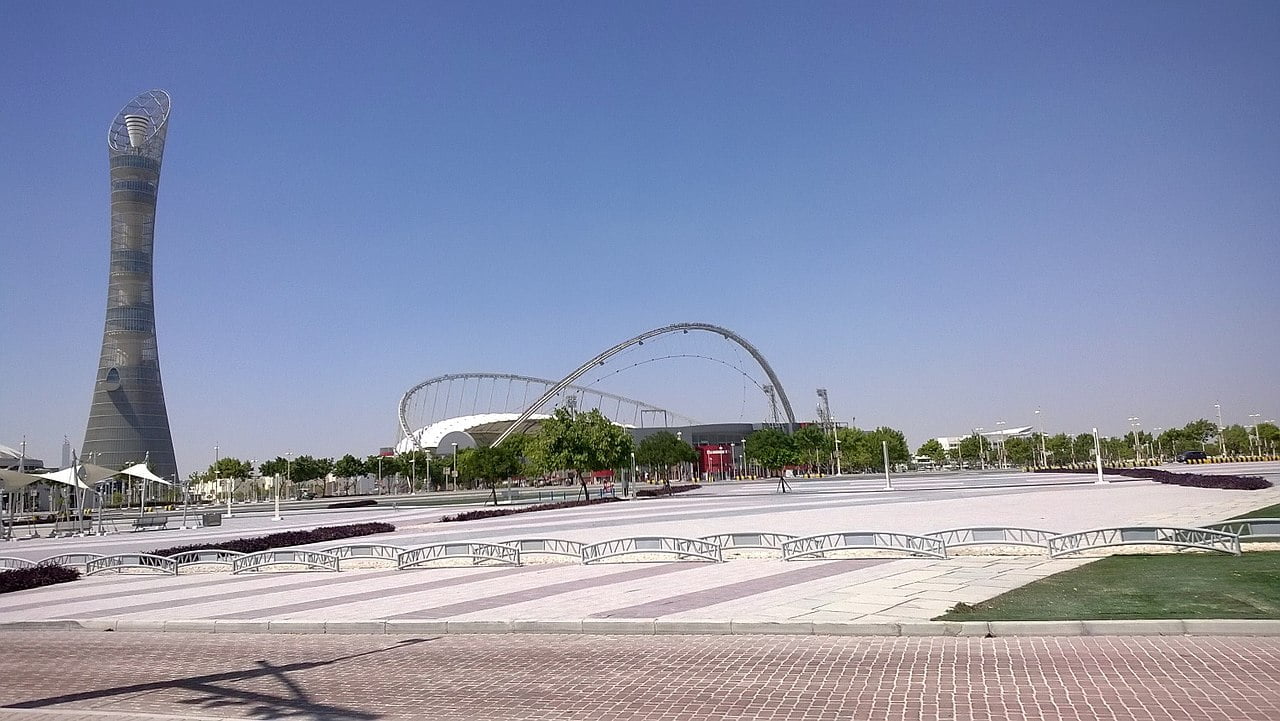 Lusail Marina
When it opened in the middle of Lusail in 2018, the Lusail Marina Promenade was a much-anticipated addition to the area and quickly gained in popularity among locals and visitors alike. The promenade has become a popular place for visitors, especially in the evenings, thanks to the beautiful walkways, pedestrians, and abundance of things to do. The stunning boardwalks that wrap the city's skyscrapers are only one of several tourist attractions in Qatar. For instance, the Lusail Marina Promenade boasts beautiful walkways lined with palm palms and other plants. The lighting of the water fountains along these walkways at nighttime makes for a beautiful scene. There are places to ride bikes or go running throughout town.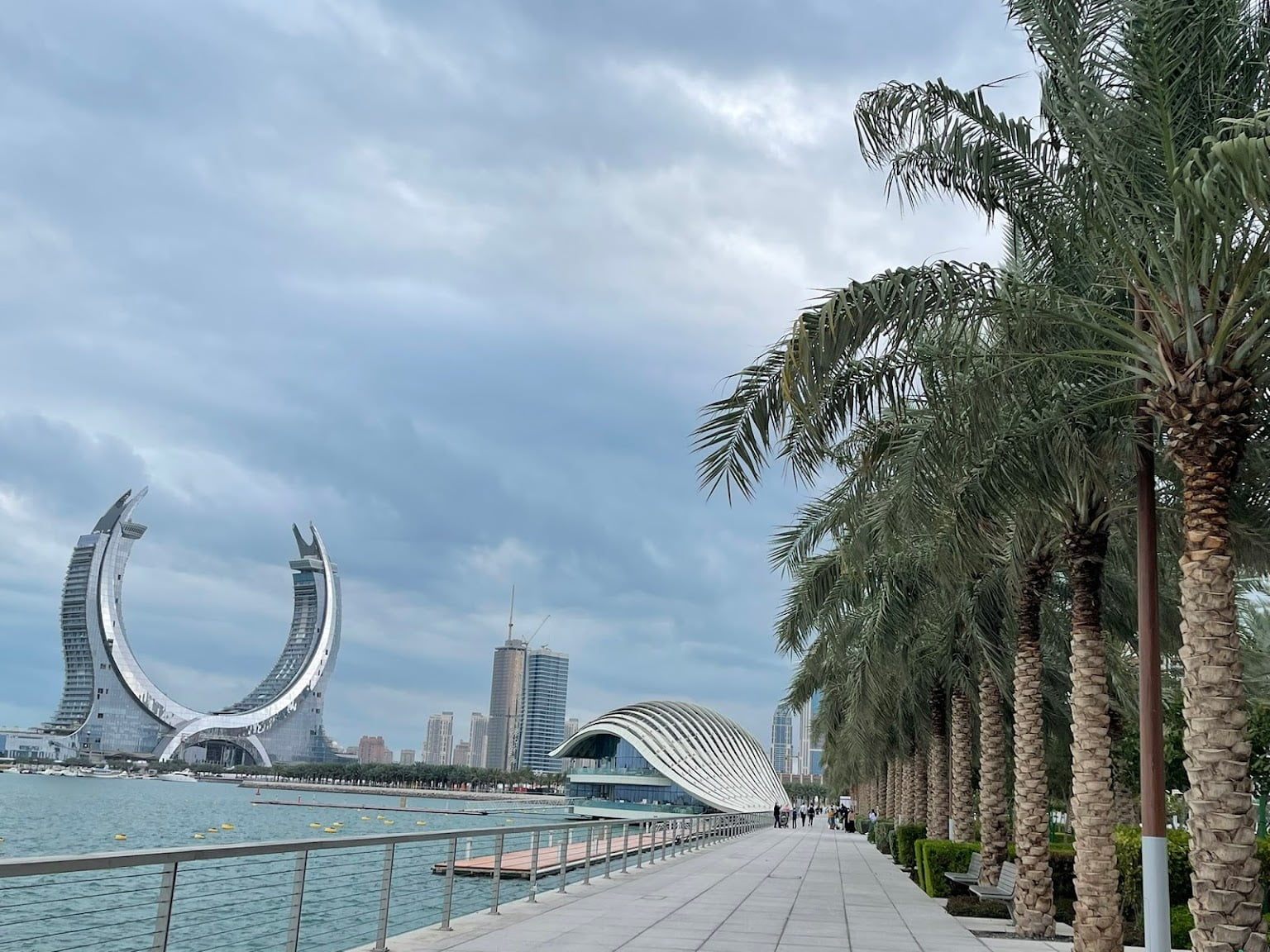 Oxygen Park
We appreciate the opportunity to breathe in some fresh air while strolling through this park in Education City, which was designed specifically for that purpose. There are a number of jogging trails spread out over the park's 130,000 square metres. And when the summer sun gets too much, you can take refuge in the shade provided by the covered walkways. The park intended to be a "green lung" where locals and visitors can exercise and learn about the interconnectedness of oxygen, plants, and clean, healthy living.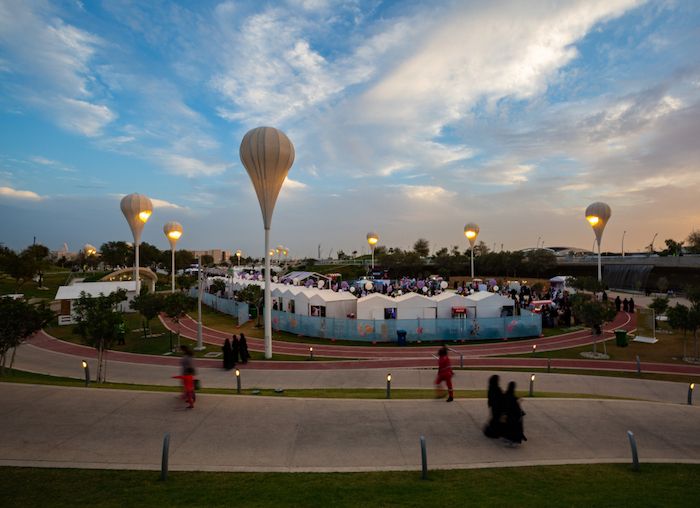 Doha Corniche
At seven kilometres in length, the Doha Corniche is one of the city's most recognisable landmarks thanks to its breathtaking vantage point above the calm water. The Corniche is a crescent-shaped walkway that wraps around Doha Bay, providing excellent vantage points of the city's modern skyline and serving as a focal point for many important events, including the National Day celebrations and the National Sports Day. Take a stroll around the bay in the evening to see the dhows lit up on the Corniche, or take a boat ride to get a different perspective of this city.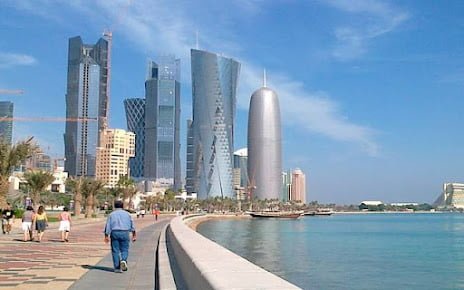 Box Park
One of the most exciting and hip spots in Qatar is Box Park. Because shipping containers have been transformed into colourful stores and restaurants, Box Park is a great spot to take photos for your Instagram feed. Located close to Doha Port, this spot perfectly captures the modern, one-of-a-kind, and offbeat spirit of Qatar. Box Park is home to a collection of brightly coloured, repurposed shipping containers that have become a popular attraction for urban explorers. Beautiful sights of the marina, Ras Abu Aboud Stadium, the Doha skyline, the Museum of Islamic Park, and the National Museum of Qatar can be seen from Box Park. Head upstairs and take a stroll around to scope out the best vantage points for taking pictures.